What is Eats365's Kitchen Display System and How Can It Benefit Your Restaurant Business?
Don't allow chaos in the kitchen to ruin your restaurant's efficiency, profits and reputation
16 Feb 2021
What is a Kitchen Display system (KDS)?
A kitchen display system is a technology that is designed to either supplement or replace the need for chefs to rely on messy kitchen tickets. Often taking the form of a tablet device, incoming orders are displayed digitally so that chefs have a clear visual guide and reminder of what they need to cook and which orders need to be prioritized.
Kitchen Display Systems can be linked with other restaurant devices such as a POS, mPOS and more so that orders taken on those devices can be instantly transferred and displayed on the KDS. This helps mitigate the cumbersome middle step of requiring a member of staff to deliver order tickets to the kitchen manually.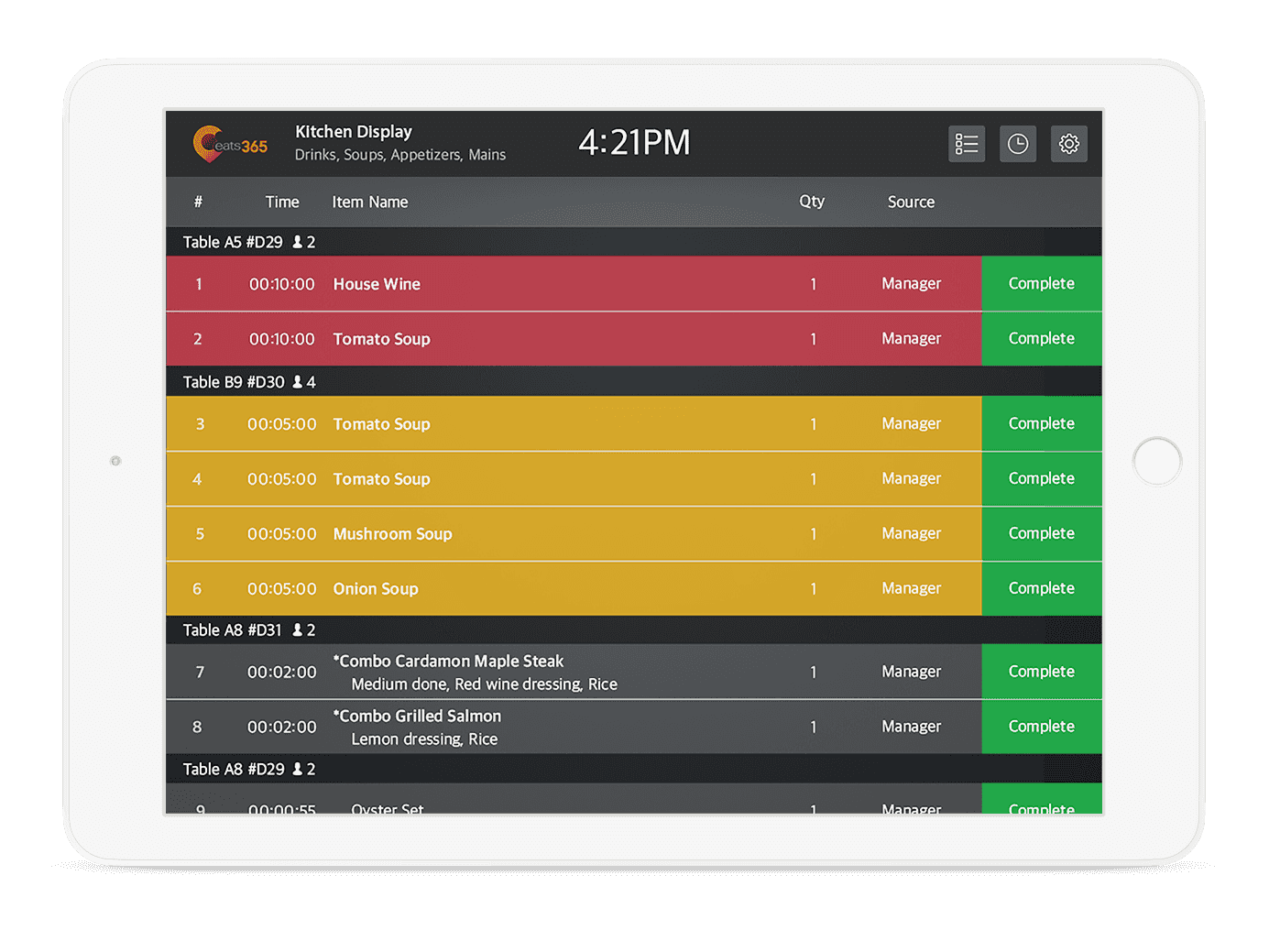 How is Eats365's KDS Different?
Eats365's KDS is inbuilt with cloud technology, which means it is connected seamlessly to other relevant Eats365 modules and services. This level of direct integration helps to improve restaurants' automation and efficiency capabilities while modernizing how restaurant kitchens operate.
The Eats365 KDS reduces the number of staff a restaurant needs. Instead of requiring staff to manually deliver relevant data to kitchen staff, order data from other Eats365 modules can be transferred directly to the KDS so your kitchen staff are always organized. If your kitchen is divided into different kitchen stations, orders are also able to be automatically split up so different items are sent to the relevant kitchen station.
To ensure your kitchen staff are given the most control over incoming orders possible, Eats365's KDS supports four different order view types where chefs can configure and select the optimum setup for how incoming orders are displayed. Chefs can also recall orders that have been made incorrectly and can view a comprehensive order history of all completed orders.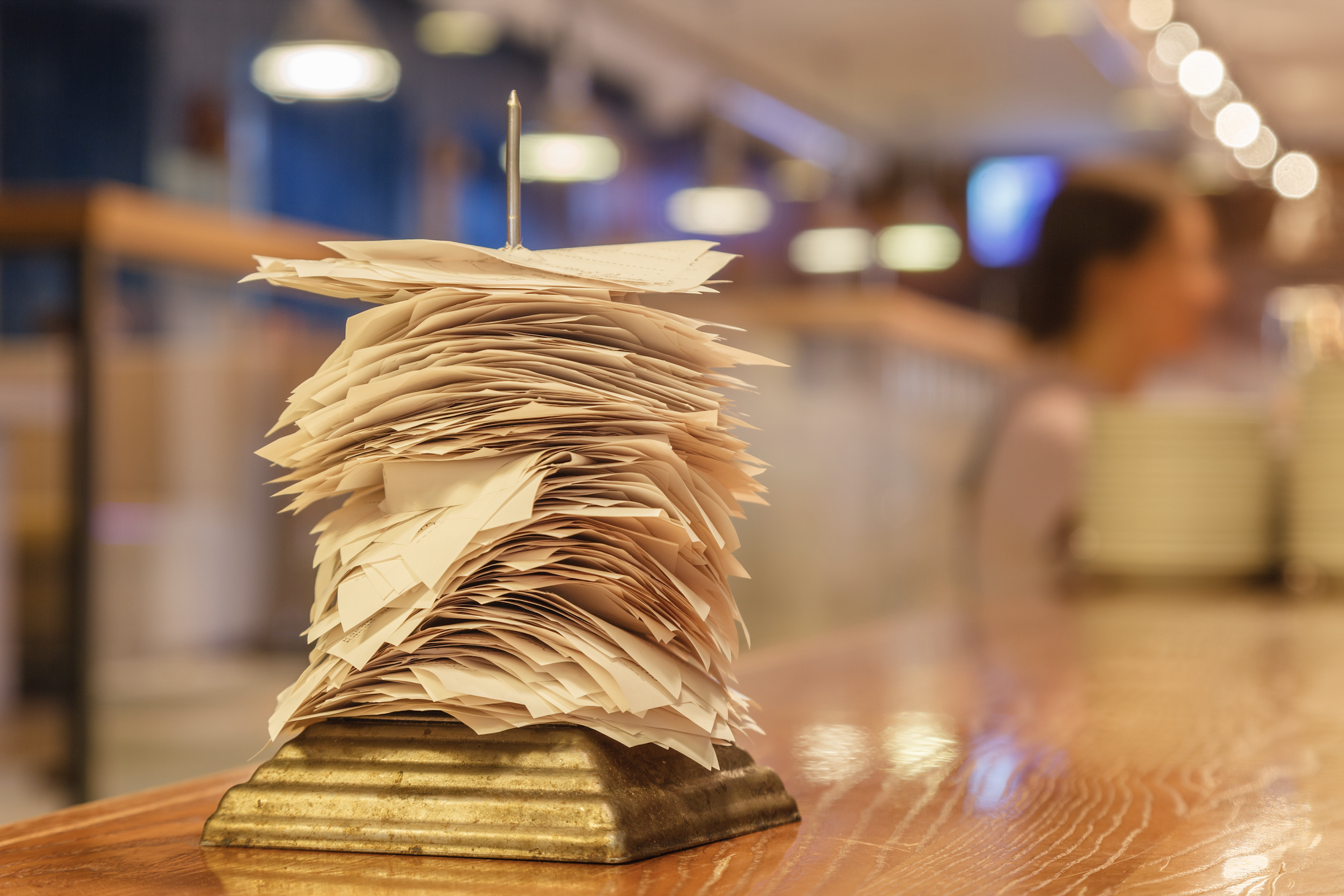 10 General Benefits Eats365's Kitchen Display System

1. No More Kitchen Tickets
Kitchen tickets are messy and can easily get lost or dirtied in a busy kitchen. Instead, chefs can rely on an easy-to-use and clear digital solution that offers greater control and reduces errors caused by inconvenient kitchen tickets.
2. Keep Track of Cooking Time
Our Kitchen Display System allows you to keep track of how long orders take to be prepared and cooked. The app registers when orders are fired and when they are bumped, so you can track the time in between.
3. 4 Unique Modes
Let your chefs choose the most convenient way to view order tickets by selecting between waiting time, category, table or by chronological order.
4. Specify By Kitchen Department
Allocate order items instantly, and to the right place, by setting up which kitchen department's orders should be displayed. It is possible to assign multiple departments to a single display.
5. Bump Items
Chefs can directly bump items via the Kitchen Display System once they have been prepared. Bumped items can be viewed and recalled anytime, if needed.
6. Comprehensive Order History
Easily view completed orders just like with a POS. Kitchen staff can easily recall past orders if any errors have been made.
7. Colored Item Indicators
Items will be indicated with different colors based on how long ago they were placed. This allows for chefs to easily prioritize items and keep control over item preparation times.
8. Reduce Staff Costs
No staff members are required to deliver order information to the kitchen since the KDS will automatically receive relevant orders once they are placed.
9. Cloud Connected
Being connected to all other relevant Eats365 restaurant modules ensures smooth data transfer so that chefs receive orders quickly and efficiently.
10. Serve Customers Faster
Reducing the amount of time it takes for orders to be delivered, while also reducing human error in the process, means that chefs will start preparing each order faster. This leads to quicker food prep time and happier customers.