Why Building A Strong Work-life Balance in Hong Kong is So Important
With Hong Kong being the world's most overworked city in 2021, putting an emphasis on work-life balance helps corporations and employees, alike
04 Jan 2023
Hong Kong is the World's Most Overworked City, according to a 2021 Study
At first glance, Hong Kong seems a thriving metropolis with an electric atmosphere and bustling intensity. But, look beneath the surface, and you might find that Hong Kong is a city that demands a lot of its employees.
According to Bloomberg, in 2022, Hong Kong ranked as the second most overworked city in the world. This is actually a slight improvement from 2021, where Hong Kong was actually the world's most overworked city. Both studies show that a disproportionate number of Hong Kong workers have been made to work unreasonable amounts of overtime by their employers, leading to an imbalance that often leads to frustration.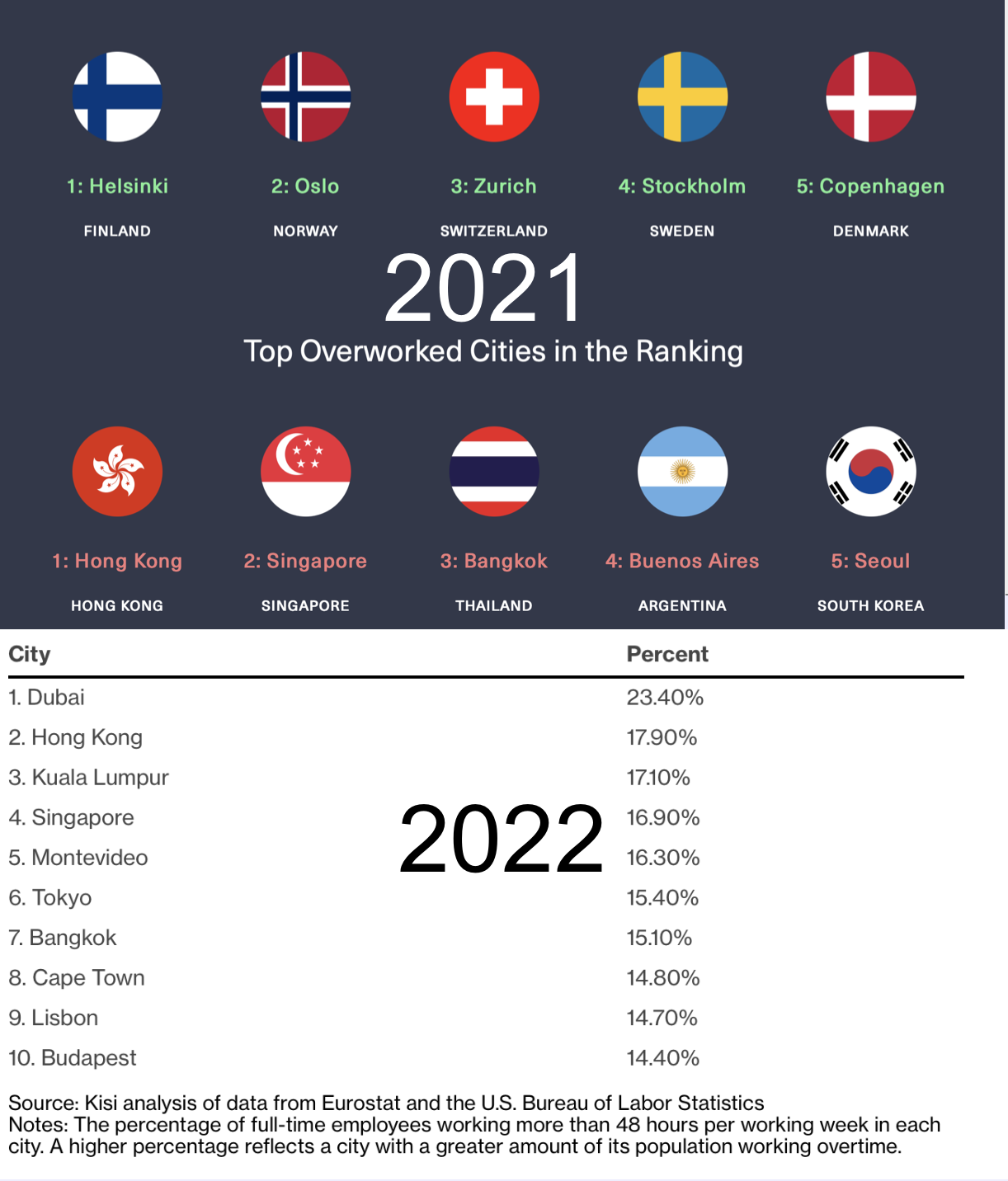 How Likely is it that Employees Will Quit if They have no Work-life Balance in Hong Kong?
The answer actually might shock you. A survey conducted by Randstad revealed that: "45% of hongkongers would rather be unemployed than feel unhappy in their jobs."
3 Common Causes of Work-life Imbalance
1. Long Working Hours
If businesses demand too much time from employees, they have less time for important personal matters. If employees can't keep their own affairs in order outside of work, it can lead to them resigning.
2. A Lack of Workplace Flexibility
If employees are able to spend even one day a week working from home, it can lead to a great increase in work-life balance, especially in a city as demanding as Hong Kong. Removing the stressful commute from an employee's workday can boost productivity and decrease stress, leading to a lower likelihood of quitting.
3. A Lack of Company Culture
If an employee's workspace feels like an empty void where they receive no positive stimulus from managers and co-workers, alike, then coming to work can be a drain. A poor workplace environment can be a strong deciding factor as to whether an employee stays or leaves.
3 Ways Eats365 Strives to Boost Employees' Work-life Balance in Hong Kong
1. Flexible working hours
As a tech-based startup, we're of the mindset that if our employees get their work done on time, they're entitled to work with the trust and flexibility they deserve.
2. Work From Home Policy
Our Employees are entitled to apply for work from home twice per week. Once again, we believe in a workplace that's governed by personal responsibility and trust. Given that modern tech allows our employees to complete a lot of their work from home, we're happy for them to do so, as long as they aren't needed in-person at the office.
3. Regular Company Events
Eats365 holds several company-wide events per year. Since our team is growing all across the world, we're keen to have different international office teams meet face-to-face. So, this Christmas, we flew in our Taiwan team to meet our Hong Kong team and enjoy an awesome day out around Hong Kong followed by a team dinner at Fini's in Soho!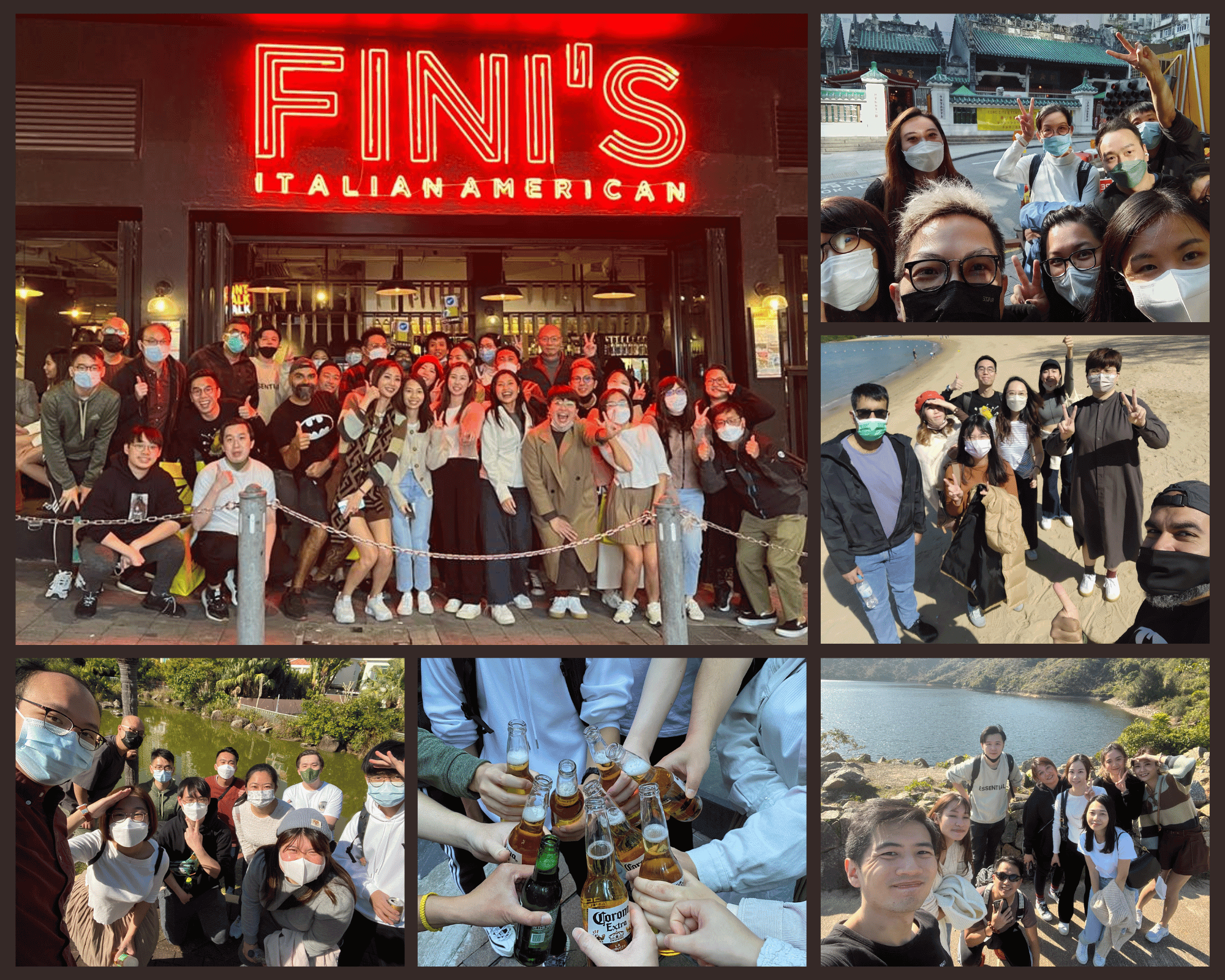 So, Why is Work-life Balance so Important in Hong Kong?
Put simply, a positive work-life balance creates a positive and healthy relationship between companies and employees. If this balance is maintained, employees are happy to stay long-term and the company gets to retain amazing talent that believes in its vision for the future.