What is Eats365's PhotoMenu and How Can It Benefit Your Restaurant Business?
How do PhotoMenus or e-menus add value to restaurant businesses?
26 Jan 2021
What is a PhotoMenu/ e-menu?
A PhotoMenu is a digitized menu, usually displayed on a tablet (like an iPad), that customers can use instead of a standard paper menu. PhotoMenus, sometimes called e-menus, allow restaurant merchants to dynamically change their menus without having to print new copies in the process. Images, descriptions, ingredient lists and more can be added to PhotoMenus for the benefit of customers. Furthermore, PhotoMenus also allow customers to directly place orders without the need for a waiter, thereby expediting the entire ordering process. Why stick with an outdated paper menu when you can bring your menu into the 21st Century and add real wow-factor to your customers' ordering experience?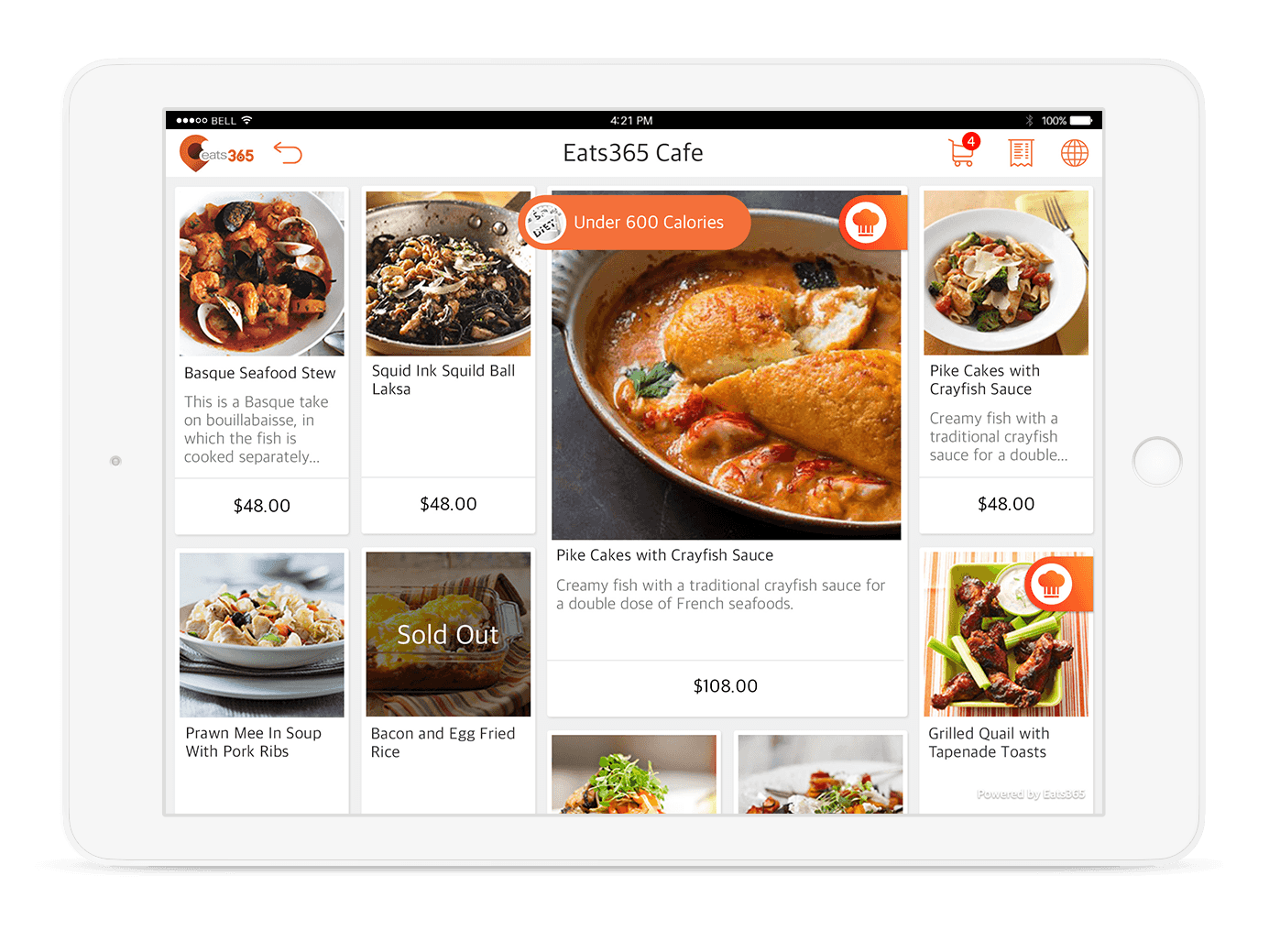 How is Eats365's PhotoMenu Different?
Unlike the average PhotoMenu, Eats365's offering has plenty of additional features that make it stand out. Eats365's PhotoMenu allows a great deal of menu cusotmization with restaurant merchants able to select menu templates, import old menus, add descriptions, pictures and much more.
Restaurant merchants are also able to benefit from cloud integration on multiple levels. First, the PhotoMenu is integrated with other Eats365 devices, so if a customer places an order through the Eats365 PhotoMenu, each order can be directly sent to Eats365 products of your choosing such as the POS, Kitchen Display System and more. Additionally, cloud integration means that if a restaurant merchant needs to change a menu item, the change can be implemented seamlessly across all PhotoMenus at once.
For those merchants based in countries where multiple languages are spoken frequently, the Eats365 PhotoMenu can switch between languages so customers can browse your menu in their native language.
You can also set up your PhotoMenu according to your needs. This means you can opt for a setup better suited for stationary units or handouts to guests, similar to a traditional menu. In stationary mode, the PhotoMenu is fixed with a table number, while in mobile mode, your server can select the table number before handing it to your guests.
Finally, with built-in inventory tracking, restaurant merchants can opt to hide sold-out items from the menu so that customers will not accidentally order them and then be disappointed later. This improves the overall customer experience.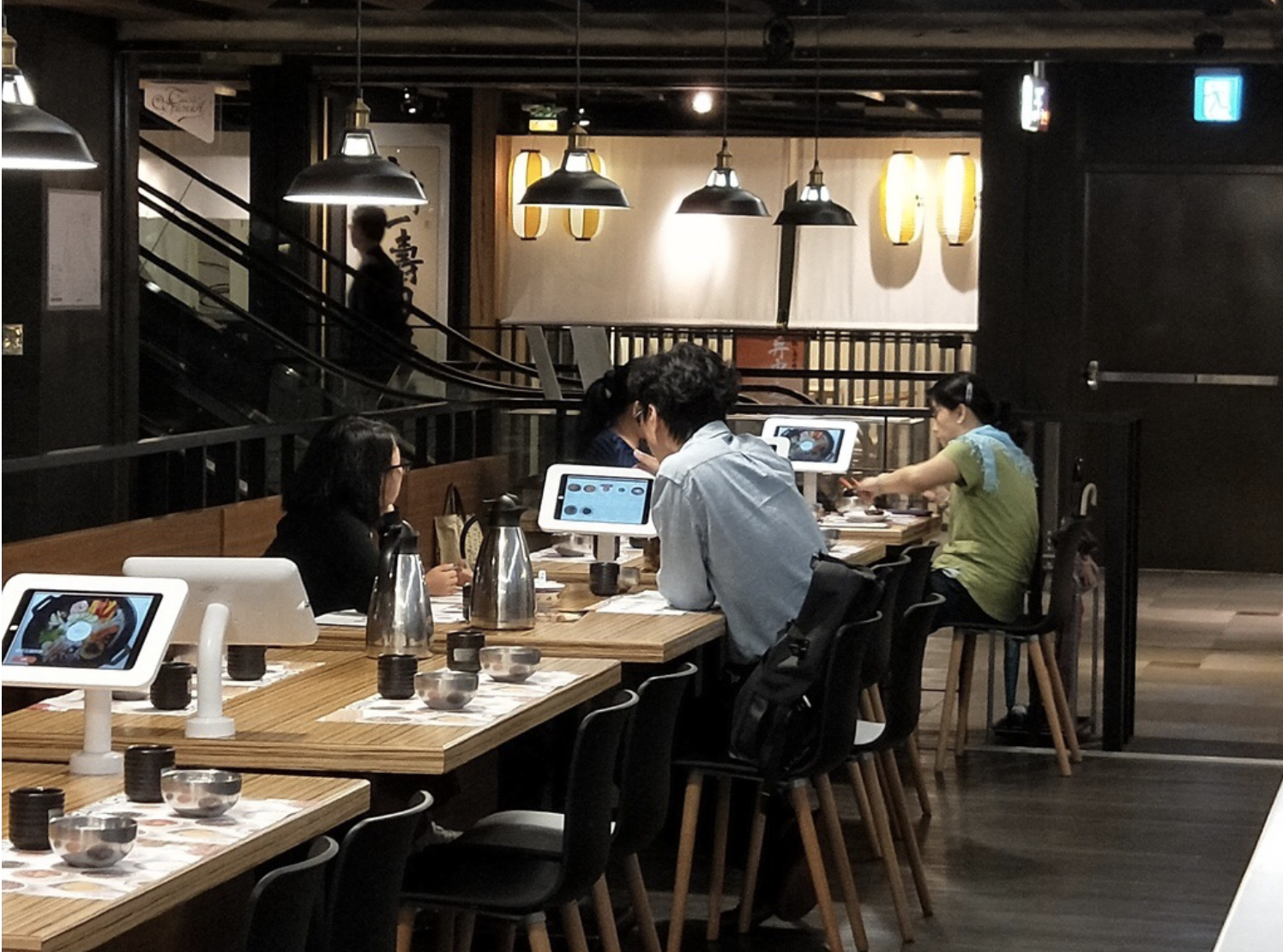 10 General Benefits Eats365's PhotoMenu

Easy Item Edits
Easily edit menu items whenever you need to, across all your Eats365 PhotoMenus. Whether you're adding new promotions or simply want to remove a menu item, you can make the change quickly and without wasting money printing new paper menus.
Save Money
Printing paper menus, laminating them and ensuring they are in good order can be expensive. These costs only increase each time your restaurant introduces new specials, new menus or makes changes.
Hide Sold-Out Items
Track your inventory and have your Eats365 PhotoMenus automatically remove items that have sold out. This will prevent customers from being disappointed when their selected meal is not available.
Cloud Connected
Having your PhotoMenu connected to your other restaurant devices via the cloud is important to ensure your F&B business is running like a well-oiled machine. Order data can be transferred quickly and seamlessly without the need to be manually done by staff.
Additional Approval Process
Once an order is taken, that data can be transferred directly to any mPOS or POS you choose for approval. Managers and staff will also be able to keep track of each order, which increases organisation.
Stationary and Mobile Modes
Set your PhotoMenus to be stationary so that they are fixed per table, or choose to hand them out in mobile mode. This gives restaurant merchants the flexibility to use their PhotoMenus in the way that suits their operations best.
Multilingual
Offer menus in different languages for your customers. Given how tricky it is to find multilingual staff, this feature can provide a comfortable feeling for customers – especially in cities like Hong Kong, Singapore and Malaysia, where different segments of the population may speak different languages.
Quicker Turnover
By allowing customers to place orders directly through the Eats365 PhotoMenu, you end up saving time. Since orders can be fired straight to the kitchen, kitchen staff can prepare dishes quicker after orders are placed. All these factors combine to ensure you can serve customers their food faster and reduce the unnecessary additional waiting time that would prevent you from serving more customers.
Greater Engagement
Fit more information in your PhotoMenu. While paper menus require you to be economical with space, PhotoMenus allow customers to tap on items they are interested in to gain more information. This way, you can add ingredient lists, whether a dish is suitable for people with special dietary requirements, special deals and more.
Easy-to-Use
PhotoMenus allow customers to intuitively learn more about each dish while placing their orders seamlessly. Furthermore, customers can also turn up the brightness if your restaurant's ambience is dim and can increase the font size for easier reading. These quality of life improvements are just not possible with a paper menu.