What is Eats365's Customer Facing Display (CFD) and How can it Benefit Your Restaurant Business?
Offer customers a superior and personalized checkout experience so your business stands out
09 Mar 2021
What is a Customer Facing Display (CFD)?
A Customer Facing Display (CFD) is what customers see as they pay at your restaurant. Often used in a fast food setting, or in quick serve businesses, CFDs can be customized to show different types of information that customers might find useful.
Aside from displaying a detailed breakdown of all the items purchased by the customer, additional details such as price, tax, tip amount and more can also be shown.
Offering a clear list of all the items that have been ordered by a customer allows them to check if their order is correct and that they are not being charged incorrectly. This ensures that the checkout process is as smooth and customer-friendly as possible.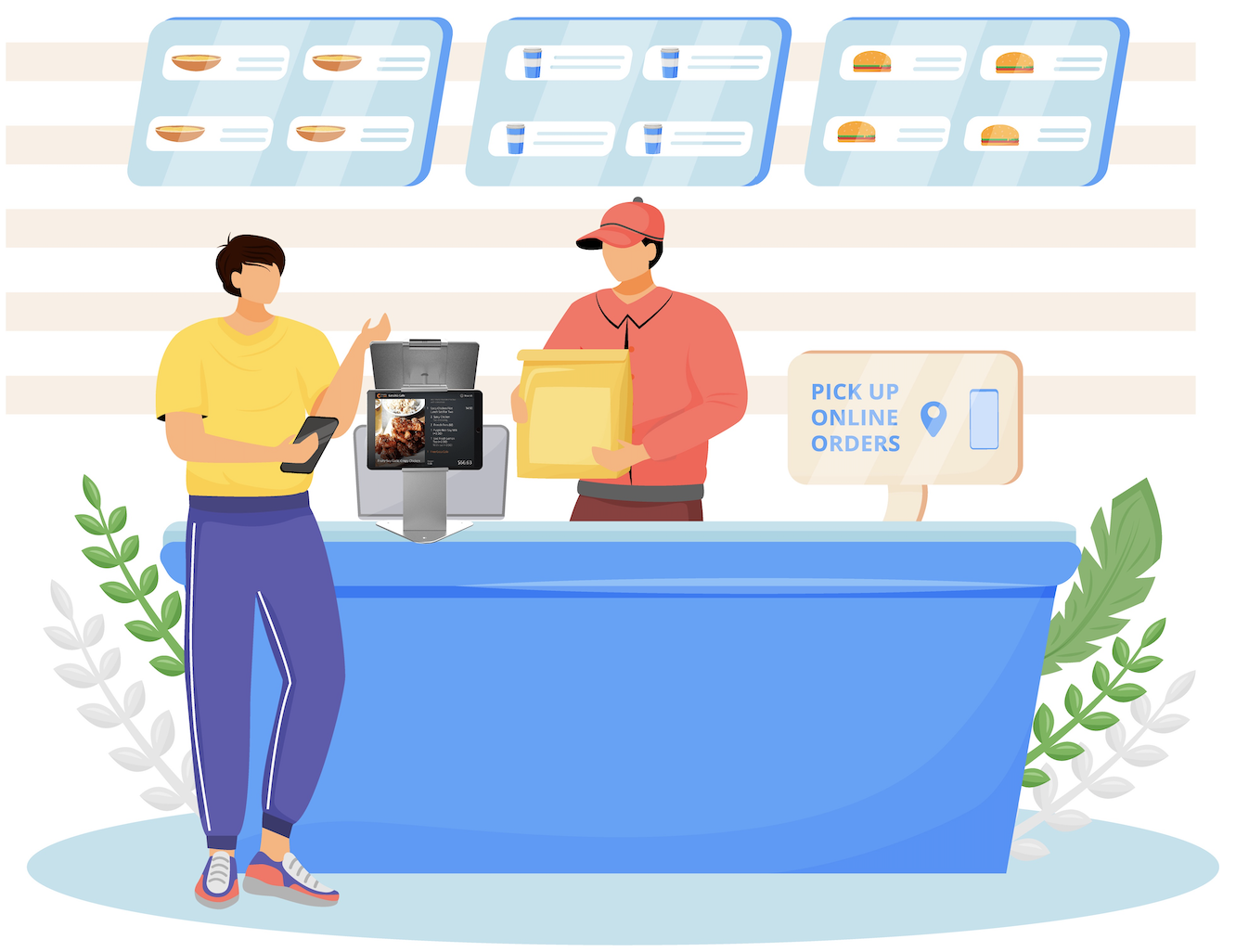 How is Eats365's CFD Different?
Eats365's CFD offers a host of useful features that lets restaurant merchants customize what their customers prioritize for the best checkout experience. Aside from offering the usual things like item list and price breakdown, restaurant owners can also choose to include any of the following: tax rates, customer member loyalty details, total price and more. This transparency adds convenience and a better customer experience.
Another unique feature of the Eats365 CFD is the ability for customers to select a green receipt, whereby receipts are directly emailed to them. Merchants can also display loyalty program details whereby customers can participate in and interact with loyalty programs to boost patronage. On the staff-side, it is easy to rectify order errors and let customers look at their order details during checkout. This ensures a smooth checkout process and builds trust between your business and your customers.
Finally, our Customer Facing Display is fully-integrated and works seamlessly with other modules like the Eats365 POS to show useful order details to customers. Eats365's CFD is also a wireless solution and easy to set up.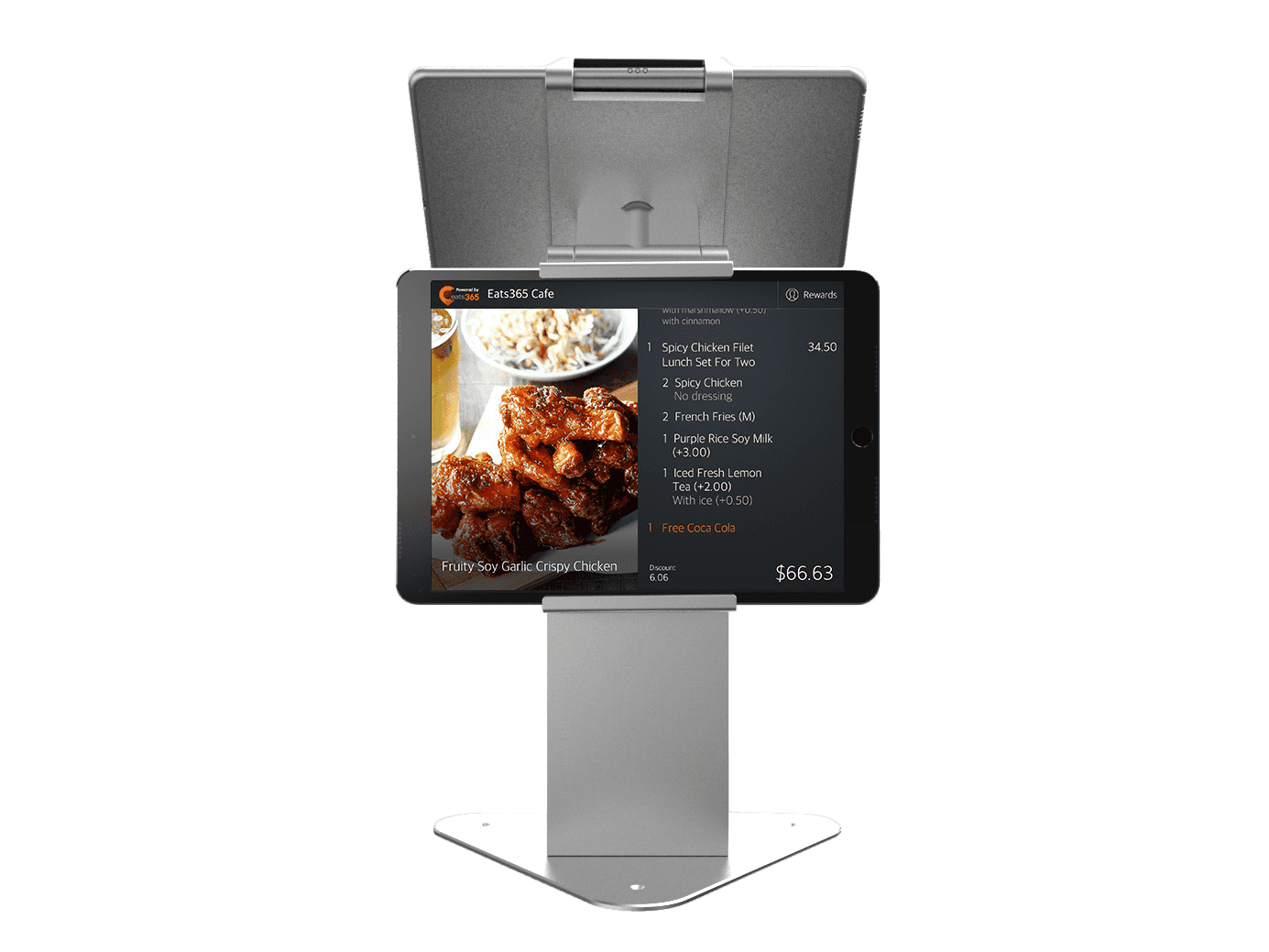 10 General Benefits Eats365's Customer Facing Display
1. Easy to Set Up
Installing new hardware and software can be a pain. Fortunately, Eats365's CFD is designed to be simple to set up in terms of hardware and software. Requiring no more than a few minutes to install, you can add an entirely new element to your business in no time.
2. Customizable Display
Choose where the CFD screen is positioned and what customers can see on it. Show tax rates, items ordered, customer details, total price and more for added convenience and a better customer experience.
3. Easily Edit Orders
Staff can quickly rectify any mistakes and let customers double-check their order details during checkout.
4. Build Trust with Customers
Allowing customers to have a full breakdown of their order builds trust and lets them point out any existing errors.
5. Show Loyalty Programs
Allow customers to participate in and interact with loyalty programs to boost patronage.
6. Full Integration
All Eats365 modules are integrated. This means if you take an order from the Eats365 POS, it will be shown on the Customer Facing Display when that order is confirmed and ready for payment.
7. Go Green
Through the CFD, your customers have the option of choosing to receive emailed receipts as opposed to having them printed on the spot
8. Display Information Clearly
Ensure customers have a clear breakdown of their order. This can help mitigate misunderstandings or errors that can lead to disruptions later down the line.
9. Free Useful Updates and New Features
Since the Eats365 CFD is an app that it installed on an iPad, updates and new features can be added with just a few taps of the screen for free. No new hardware or software purchases required.
10. Faster Service
Allowing customers to check their orders on a large screen rather than having to read through the small font on a receipt helps expedite the payment and checkout process.