Self-Service-Kiosks, Tech, and the Amazing Battle Between Hong Kong and American Mcdonald's
Does tech (like self-service-kiosks) really make a difference to fast food restaurants?
17 Feb 2020
Hong Kong McDonald's "
Superior to American McDonald's in Every Way

"
2.
A Lack of new, localized dishes
The History of McDonald's: What Made it So Special?
Founded in 1948 by brothers
Maurice and Richard McDonald
, their San Bernadino restaurant was able to outcompete competitors by shaking up the typical restaurant formula. Instead of making each item to order, the brothers would pre-make burgers and keep them warm under high-powered heat lamps. This, arguably, was the makings of what we know today as modern fast food.
However, it wasn't until 1955, when Ray Kroc formed the McDonald's Corporation and opened his first franchised restaurant in Des Plaines, Illinois that McDonald's really began to resemble what we know it as today. Ever the businessman, by 1961, Kroc had bought out both brothers and began the McDonald's empire.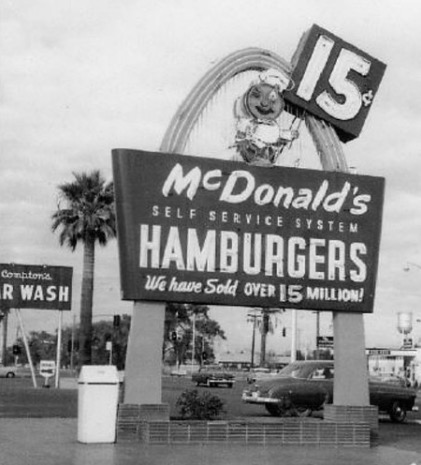 Hong Kong's Modern McDonald's: Improving on the Classic Formula
It would appear that much in the same innovative and entrepreneurial spirit of the original McDonald's, Hong Kong McDonald's is seeking to shake up the stale recipe and offer new experiences to customers. As part of McDonald's
40th anniversary in Hong Kon
g, they opened a super-modern location in Admiralty where food customization can be taken to the next level. Projects like
Create Your Taste
and
McDonald's Next
aim to increase tech in modern Hong Kong McDonald's while boosting choice at the same time.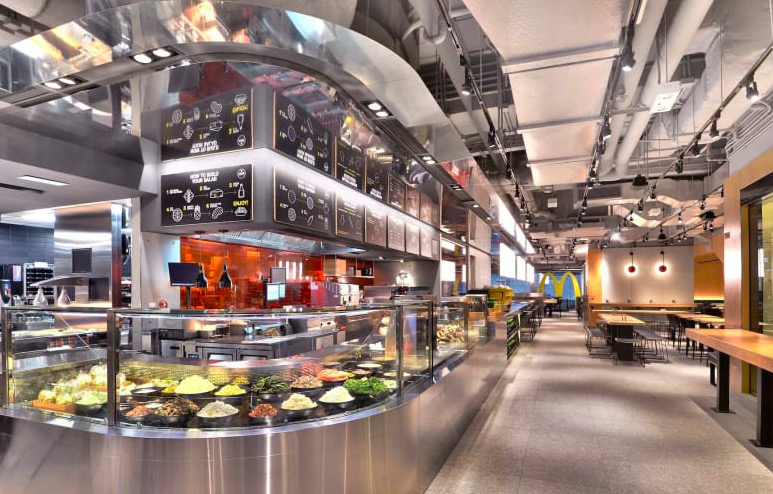 Tech Battle: The Implementation of Kiosks
A high level of customization leaves a lot that could go wrong in the ordering process. However, McDonald's in Hong Kong has started implementing more and more self-service-kiosks and
eSignage
modules. The eSignage modules can dynamically change and show new menu items. Self-order kiosks can provide customers with a fast ordering solution with built-in local payments to improve turnover and decrease errors. It can also dispense an order number to customers, which can be collected when packers have completed the order.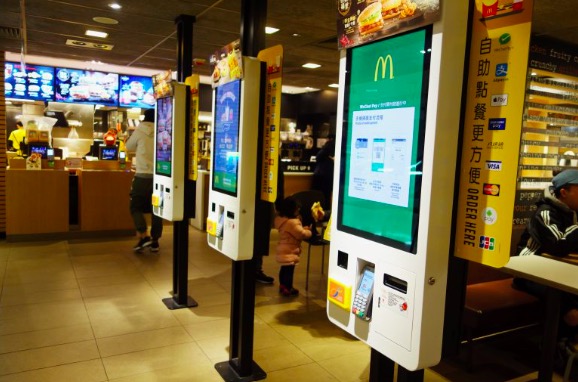 What New and Local Food is on Offer?
Hand-in-hand with new technology, a new wave of salads with customizable ingredients can be ordered. Customers can opt to add
premium ingredients
like quinoa, asparagus and more. Burgers can also be customized to customers' likings so that each order is perfectly made based on each customer's preferences. There are even sandwiches that customers can choose to build to their own liking. Furthermore, special menu items like Belgian waffles with berries can be ordered for a very non-traditional McDonald's experience. Custom burgers can be created by patrons directly through self-service-kiosks in Hong Kong McDonald's.
Hong Kong McDonald's also has a great track record of serving up localized food that keeps drawing in new and old customers. According to Lai, Hong Kong McDonald's was one of the first foreign markets that started localizing food. She further elaborated that,
"McDonald's Hong Kong was the first to provide local flavour food items such as Twisty Pasta and Local Milk Tea."
She even begun an initiative with local celebrity chef Nicholas Tse to build further hype. Add in seasonal offerings and favourites like Shake Shake Fries and there's little doubt that Hong Kong McDonald's knows its local market's tastes well.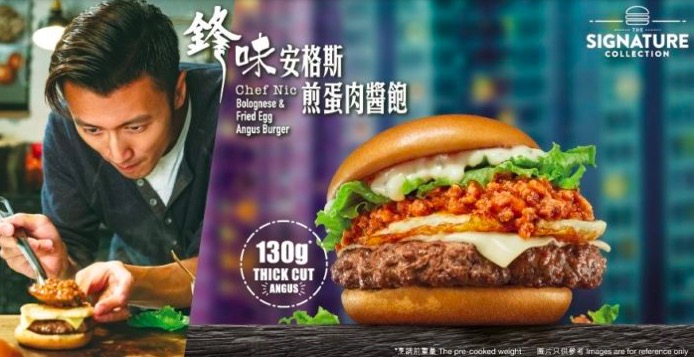 McDonald's in the US Must "Innovate or Die"
Though American McDonald's restaurants are beginning to catch up, there are still several issues plaguing them. First, there is a lot of competition and competitors in the US. Burger joints like Shake Shack, Five Guys, Burger King, Wendy's and a whole bunch more means that McDonald's has to share the fast food pie with a lot more competitors. In foreign markets like Hong Kong, the number of western fast food restaurant chains in operation is a lot fewer, so competition in this segment is less fierce.
Pundits now are claiming that McDonald's in the US will, "
Innovate or die
."