Eats365 at USA National Restaurant Association Expo 2017
Find out how to exhibit well in a foreign market
---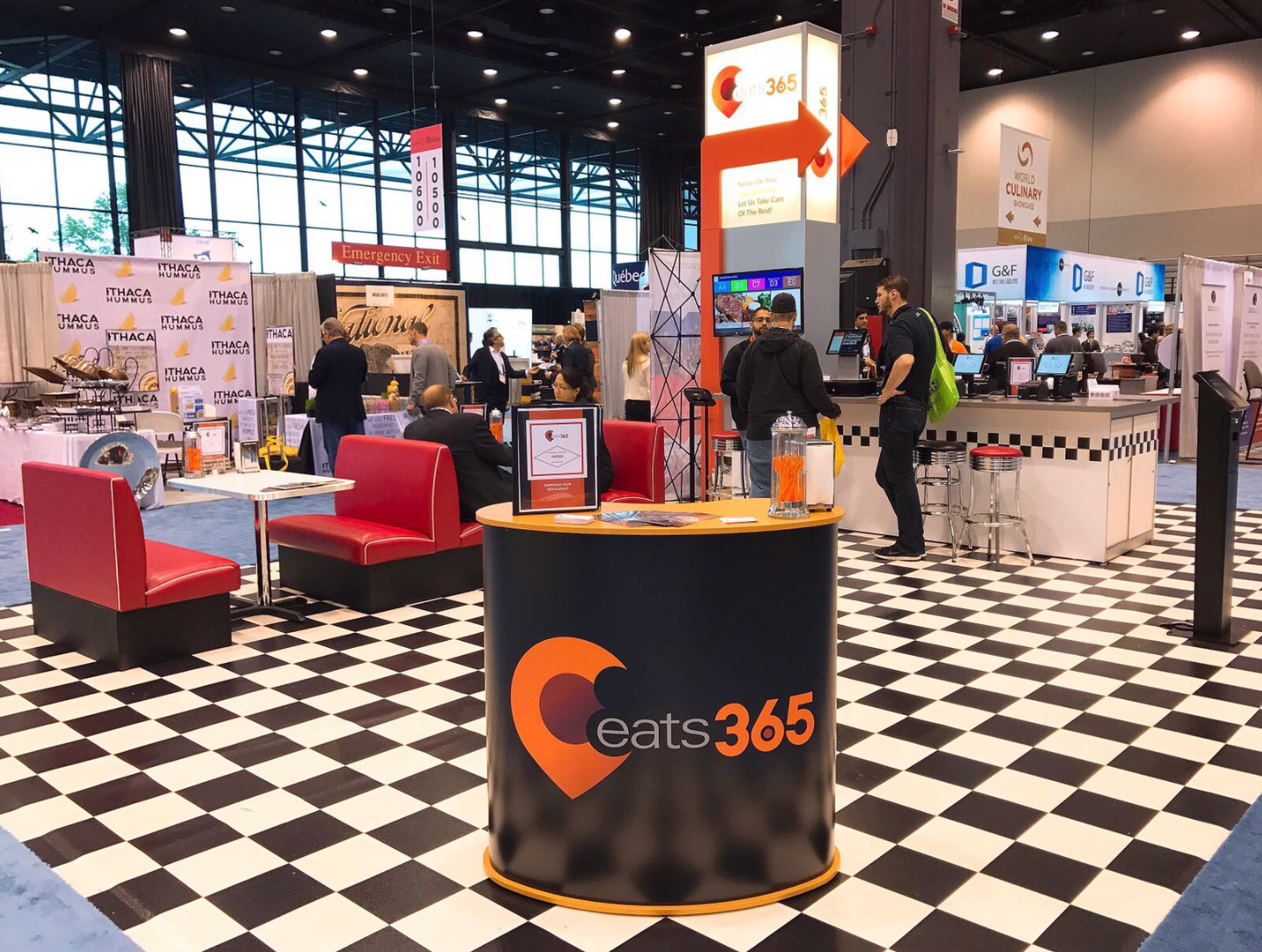 Given that Eats365 is not primarily based in the USA, it was going to be a challenge competing with fully-local brands to get the attention and trust that we needed. This is why we came up with a few compelling strategies that would help us excel.
1. Hire a local
No matter which country you're in, it always helps to hire a local to help represent you. People just seem to feel more comfortable speaking to someone with the same accent and who speaks the same language as them. While all our staff can speak English, it would be obvious that they were not American. This was why having a local to make customers feel at ease and comfortable was extremely important and beneficial for us.
2. Assimilate
There's no point trying to sell your product in a new market if you don't look the part. Local businesses want to see how your product is applicable to them and often don't care about foreign credentials. This is why we used American-style décor and created the vibe of a classic American diner so that customers could have a clear visual representation of what our product was and how it could benefit them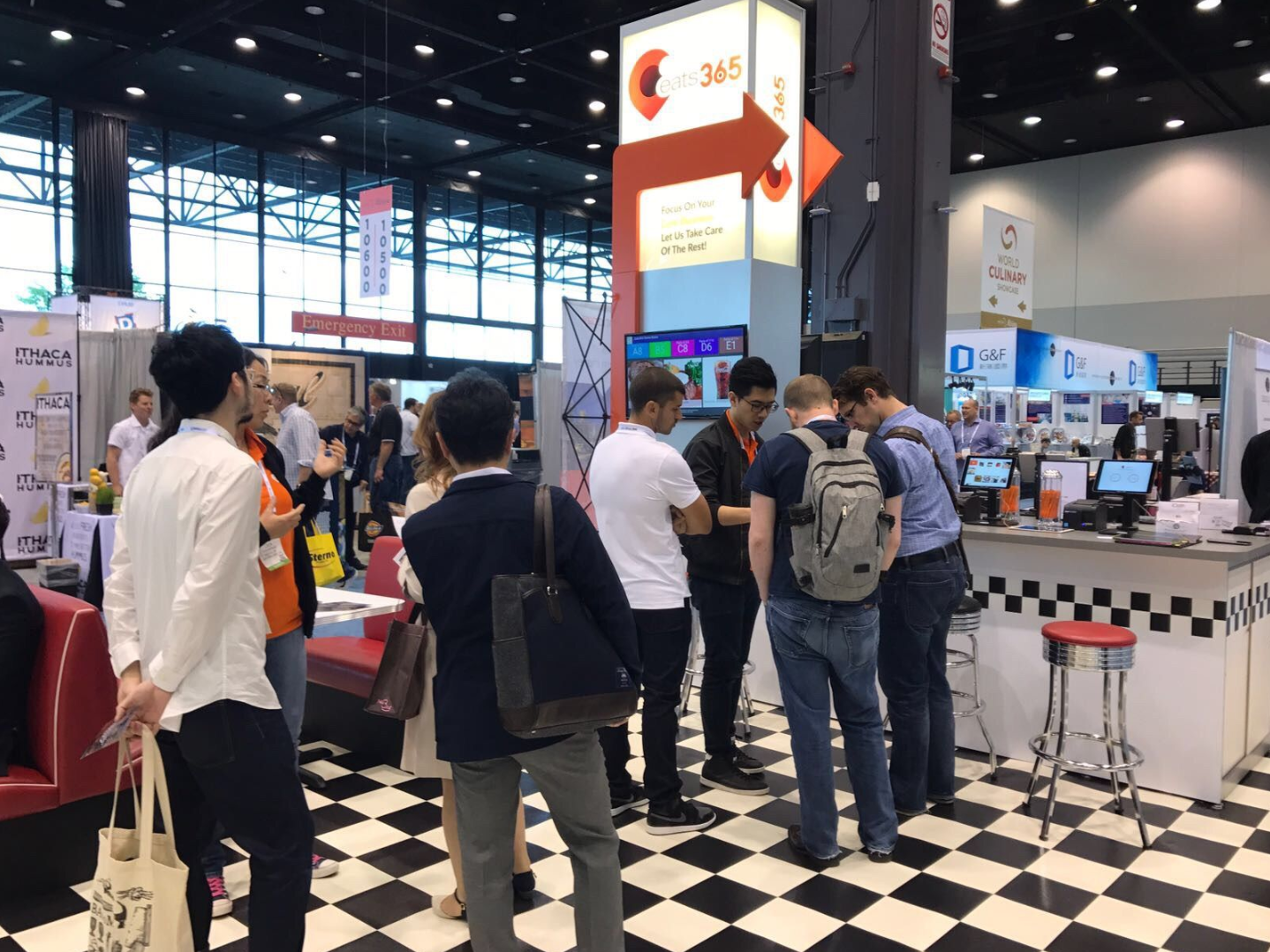 3. Live Demonstrations
Handing out a flyer that brags about your product's capabilities is one thing. However, making a stellar impression usually means letting customers actually try out your products for proof that they work and for maximum impact. Not only are more of the customer's senses involved, but it creates an experience that the customer can easily remember and recall. This is important as trade shows are full of competing companies. Make yours stand out.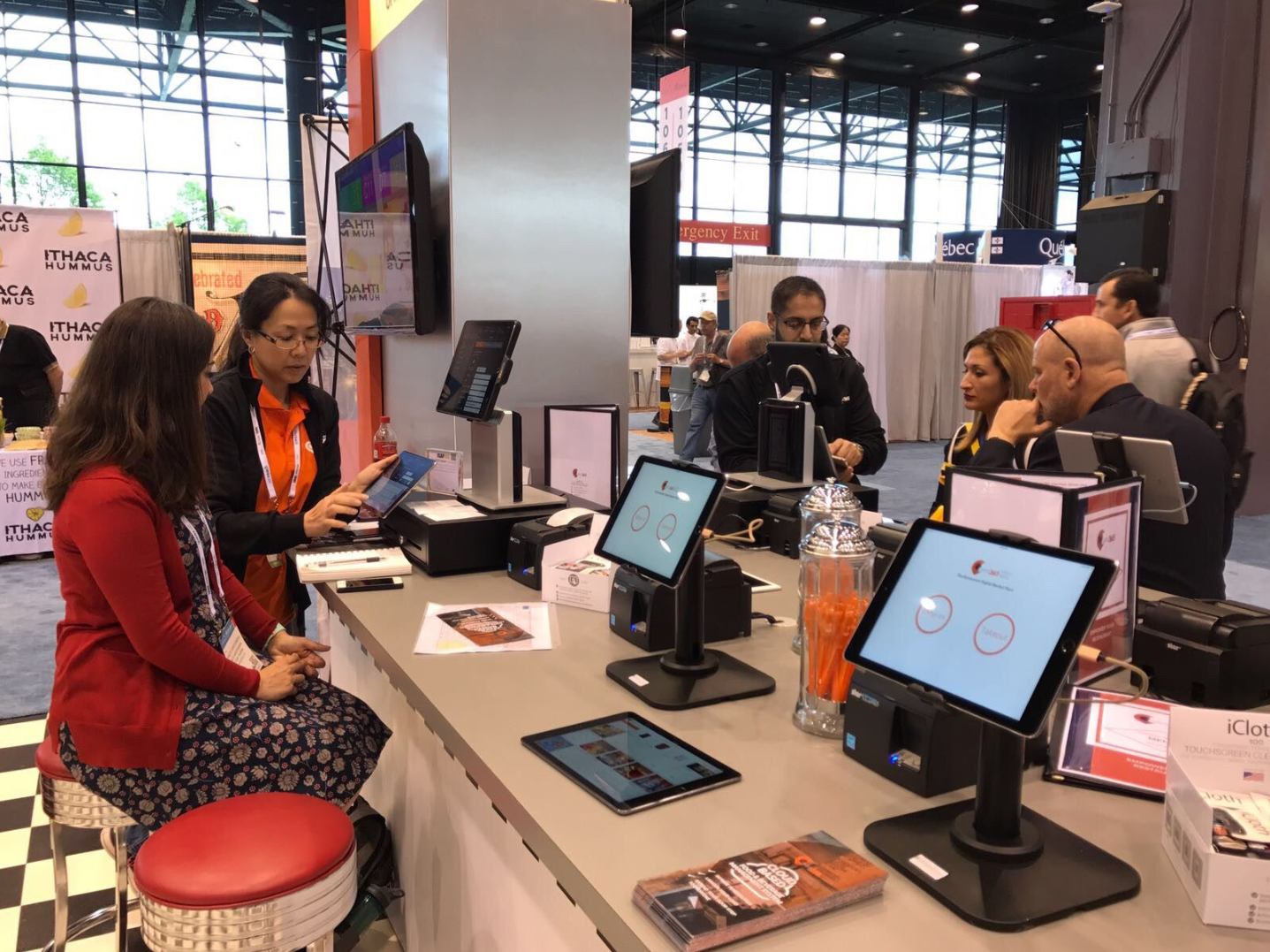 4. Be Bright and Vibrant
It's no good having a stellar product if no one visits your booth. You have to make a visual impact right from the get-go and attract the attention of passersby without having to yell or shout to get their attention. We opted to use a bright sign that was lit. This was in stark contrast to other booths around us and immediately made us a landmark that people could find easily. Best of all, it grabbed attention and brought customers right to our booth.
5. Localized Information
Make sure the flyer information you hand out is localized to the market you're targeting. There's no point saying your product thrives in a foreign market without also explaining why that's relevant to the new market you're trying to tap into. Also, make sure to use the right type of English. American spelling and grammar varies slightly from British spelling and grammar. Other countries such as Australia, Hong Kong and New Zealand also use British English. Without this type of localization, you will look unprofessional. 
6. Have Fun!
As daunting as an expo is, if you're enjoying the experience, customers will feel those positive vibes radiating off you and will be more likely to get invested in your product. If your staff look dead on their feet, not only will their body language signal that they're not interested in the very product you're trying to sell, but it'll also indicate that you're a business that isn't that interested in the market you're trying to target.