Cloud Based POS Systems: 10 Reasons Why You Should Upgrade in 2023
Real-time data, future-proofing your business, better customer service, these are just a few of the benefits you can experience with a Cloud POS
15 Feb 2023
10 Major Advantages of a Cloud-based POS System for Restaurants
A Cloud POS is a revolutionary tool for restaurants to streamline their day-to-day operations. Cloud-based POS systems offer several advantages over traditional pos systems, including:
1. Minimal maintenance costs
2. Simple setup and configuration
3. Automate low-skill tasks for improved customer experience
4. Scalable to facilitate business growth
5. Modular approach for a custom solution
6. Fewer hardware requirements
7. Significantly more secure for merchants and customers
8. Constantly evolving with new features
9. Real-time data access
10. Manage your business from anywhere
Check out: Tips on how to spot a real Cloud POS solution vs a fake one!
1. Minimal Maintenance Costs
Cloud based POS systems are a great way to modernize your restaurant operations and provide better customer service. With no need for on-site servers and dedicated staff for maintenance, a cloud POS has minimal maintenance costs compared to traditional pos systems that can easily be damaged or need expensive repairs. This reduces the barrier to entry and allows even smaller businesses on lower budgets to have access to powerful restaurant tech for business success.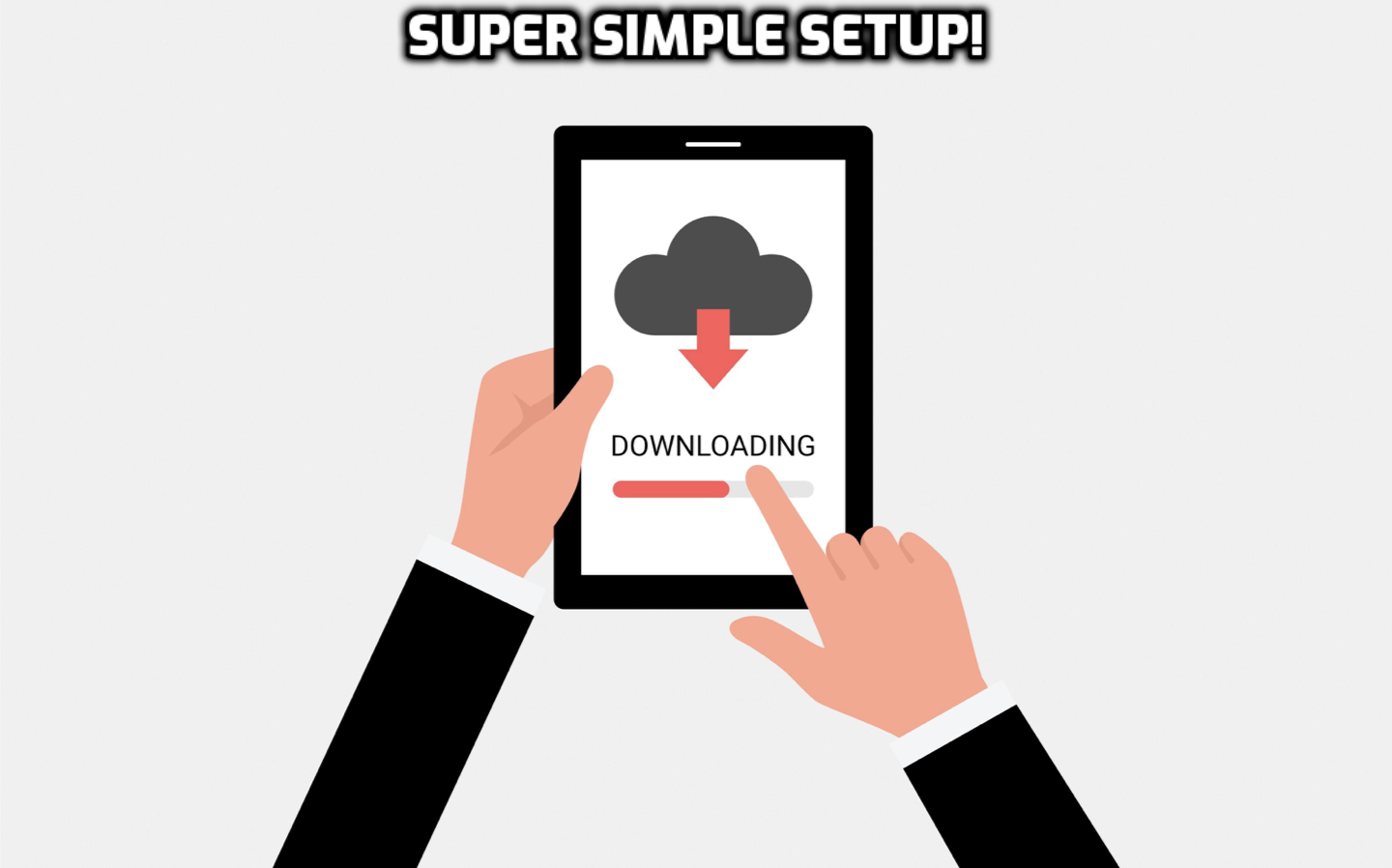 2. Simple Setup and Configuration
Cloud based POS systems are also simple to set up and are easy to configure to meet the exact needs of your restaurant. This means that you can set up a Cloud POS much faster than traditional POS systems. It doesn't get any easier than clicking download on an iPad and getting started immediately! This feature is a great way for restaurant franchises and enterprises to set up multiple shops quickly and with minimal fuss.
3. Automate Low-skill Tasks for Improved Customer Experience
A Cloud-based POS system can automate processes that streamline a variety of tasks for restaurants, including payment processing, order management, inventory tracking, sales and customer analytics, loyalty programs and more. All these automated processes help to improve customer experience by reducing wait times and making it easier to manage your restaurant efficiently. Your staff can also focus more on the customer and on upselling rather than wasting time on low-skill, repetitive tasks, which is ideal for all restaurant types from table service to fast food.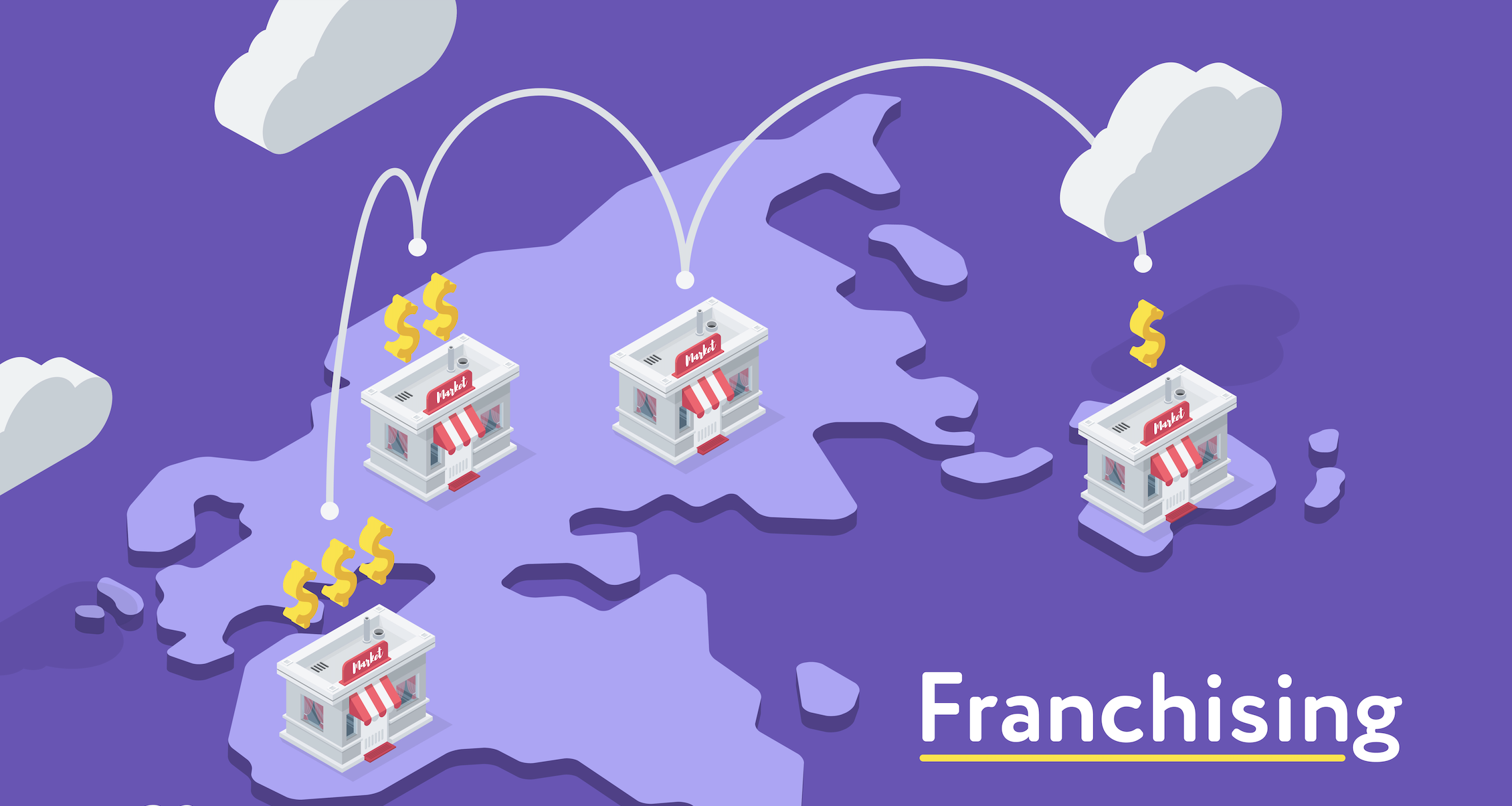 4. Scalable to Facilitate Business Growth
Cloud-based POS systems offer a highly-scalable solution, allowing restaurants to easily expand their operations as their business grows. Cloud-based POS systems allow you to add more features and functionality as your restaurant's needs evolve. This scalability is essential for small businesses and even enterprises or franchises that need to be able to adjust quickly in order to stay competitive.
5. Modular Approach for a Custom Solution
Cloud-based POS systems also offer restaurants the flexibility to connect other modules such as Kitchen Display Systems, Self-service Kiosks, PhotoMenus, Expedite Displays and much more under a single system. This means that you can create a custom solution for your restaurant that is tailored to your exact needs, without having to invest in large hardware packages or software licenses. A Cloud POS system offers a flexible approach that also allows restaurants to integrate existing third-party services, such as loyalty programs or customer relationship management (CRM) systems. A Cloud-based POS system's modular approach makes it easy to keep all your business needs in one place and on one familiar interface.
6. Fewer Hardware Requirements
Cloud POS systems only need minimal, affordable hardware to run your entire restaurant's business. In-depth POS functionality is condensed into mobile (cheap Android smartphones) or tablet devices (like iPads), meaning all data is stored in the Cloud instead of on an on-premise server. This eliminates the need for expensive hardware, allowing you to access your restaurant's POS system and all its awesome perks from basic, affordable devices. Aside from tablets and optional mobile devices, other hardware is totally up to each restaurant's individual needs. For example, screens for queue displays or pickup displays, printers for the kitchen, etc. You could genuinely run your entire restaurant off a single iPad, though, if you wished.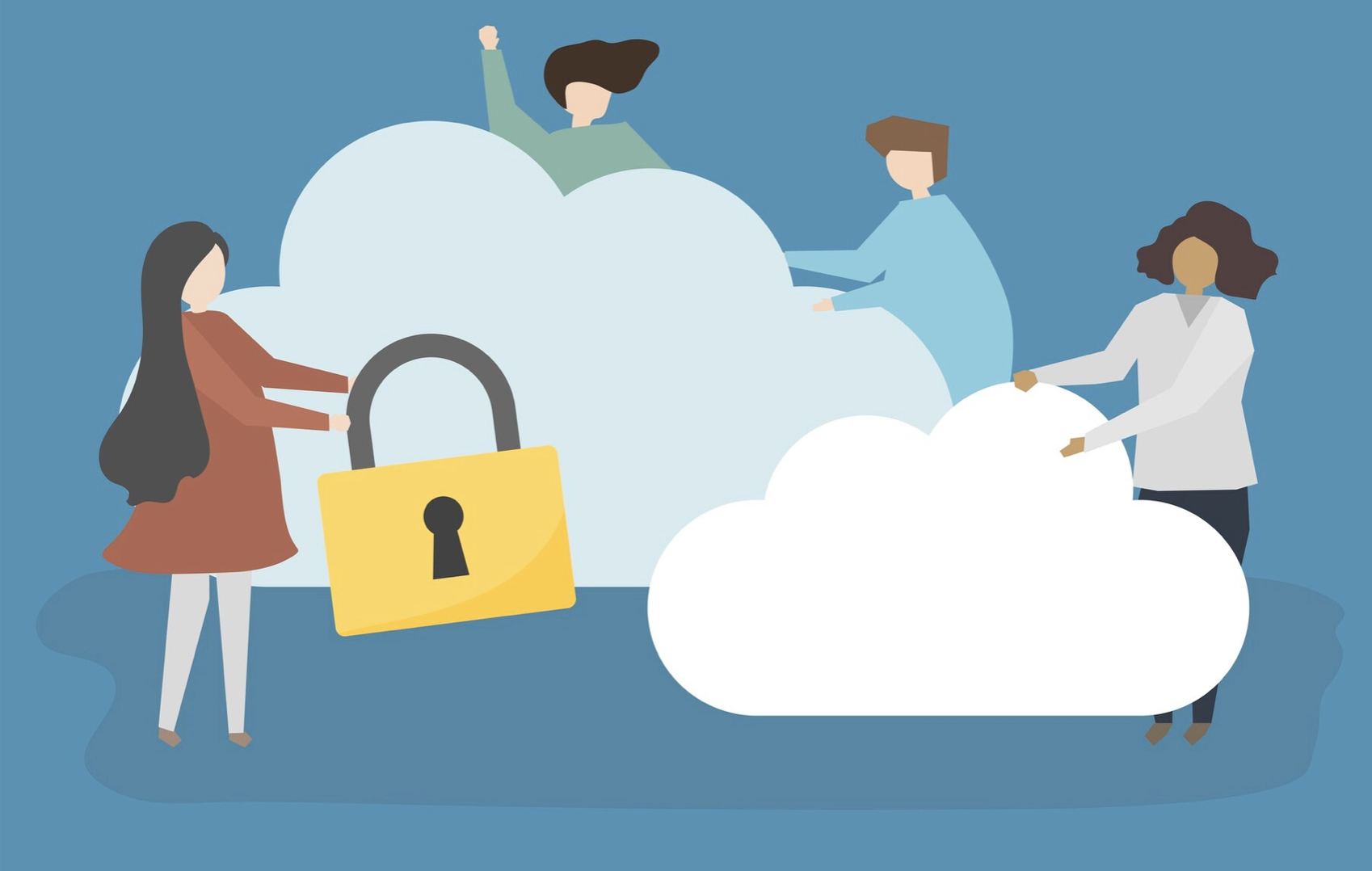 7. Significantly More Secure for Merchants and Customers
Cloud-based POS systems are significantly more secure than traditional POS systems in several ways. First, cloud POS systems provide automatic security updates, so your business won't be vulnerable to malicious attacks or viruses because all of your data is stored securely in the Cloud. Second, cloud-based POS systems offer businesses access control and user authentication tools that are not available with traditional POS systems. This means that you can keep track of who has access to certain areas of your system and can easily revoke access for any user at any time. Third, cloud POS systems also provide detailed analytics, allowing you to track customer activity, monitor sales trends and more to spot any odd discrepancies. Finally, because all your data is stored in the cloud, you don't run the risk of on-site servers being damaged or corrupted and losing all your business data in the process.
8. Constantly Evolving with New Features
Cloud POS systems don't stagnate and become obsolete over time. New features can be added constantly through simple updates. This means that as the F&B industry evolves, your cloud-based pos system's capabilities will always remain up-to-date and won't slow your business down. By picking a Cloud POS, you actually ensure that you future-proof your business and don't incur the headache and risk of transferring all your functionality and features over to another pos solution when your traditional POS inevitably becomes out-of-date.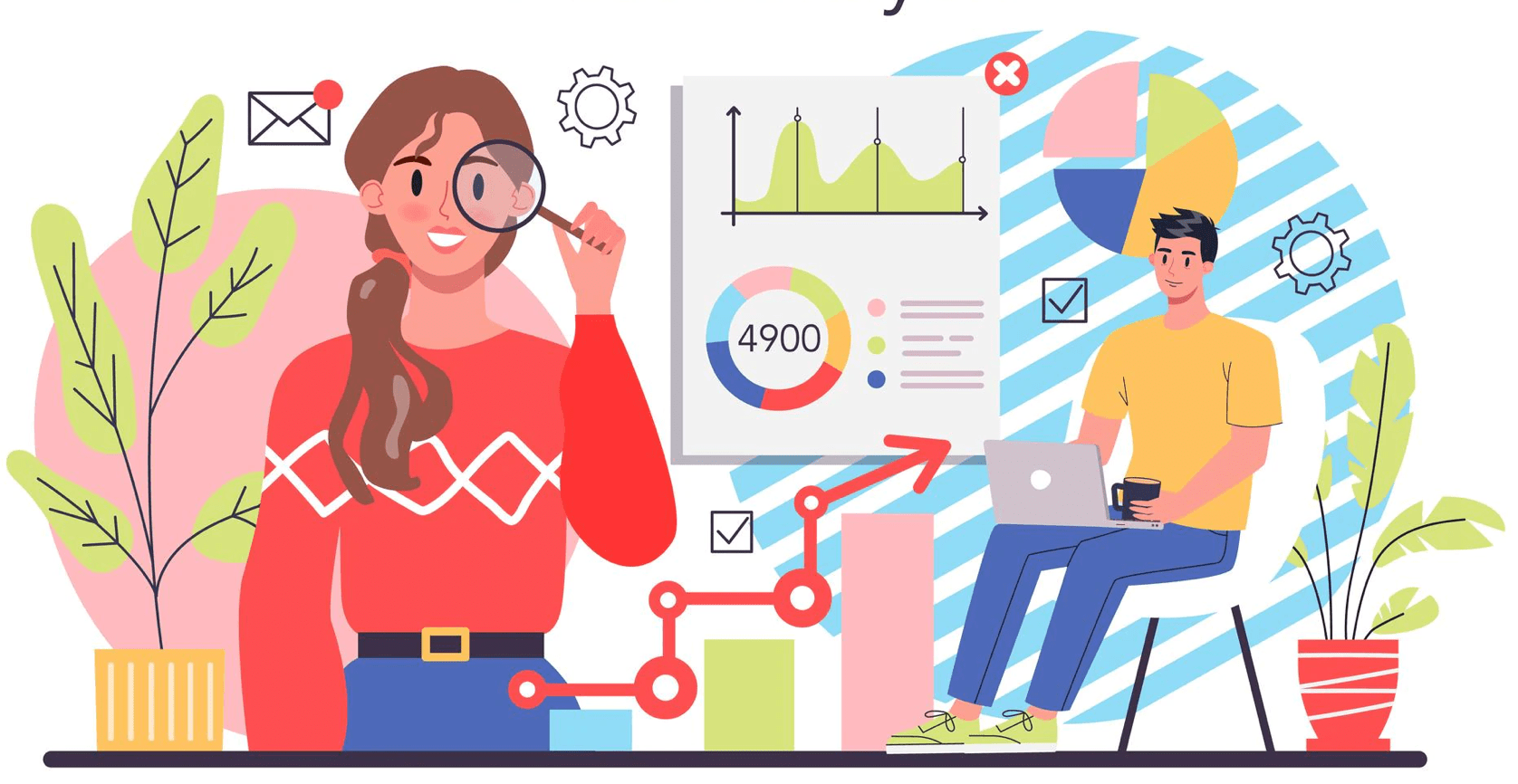 9. Real-time Data Access
Cloud POS systems also offer real-time data access, so you, your managers or your staff can always be up to date with the most recent customer and sales information at their fingertips. By having all the information accessible to the people who need it most, you don't have to worry about manually transferring data from one device to another or waiting for reports to generate. This feature is great for spotting sales trends and making informed business decisions, it allows you to spot accounting errors before it becomes a headache during reconciliation and it even lets you monitor new items to effectively measure performance metrics.
10. Manage Your Business from Anywhere
Cloud-based pos systems let you manage your business from anywhere in the world with an internet connection. This means you can check in on your restaurant from home, track sales and customer data from another state and even update menu items from the other side of the planet without having to be physically present. Cloud-based POS systems also allow businesses to update things like menus, prices, modifiers, discounts, combos and much more from their smart devices. All changes quickly sync across all relevant modules and devices so you don't need to manually update each piece of restaurant tech you own, one-by-one.
Is a Cloud POS Right for Your Restaurant?
Cloud-based POS systems offer businesses a range of benefits that make it a great choice for any type of F&B establishment. Cloud-based POS systems are significantly more secure, have minimal maintenance costs, easy setup and configuration, automate low-skill tasks to improve customer experience, easier scalability as the business grows, a modular approach for a custom solution, fewer hardware requirements and are constantly evolving with new features. Cloud-based POS systems also provide real-time data access and allow businesses to manage their business from anywhere in the world with an internet connection. All these benefits make Cloud POS systems an attractive option for F&B establishments looking to stay ahead of the competition while accomplishing more but working less.