5 Tech Recommendations from Google to Make Your Business Appealing to Customers
What can your business do to keep up with today's customer needs?
---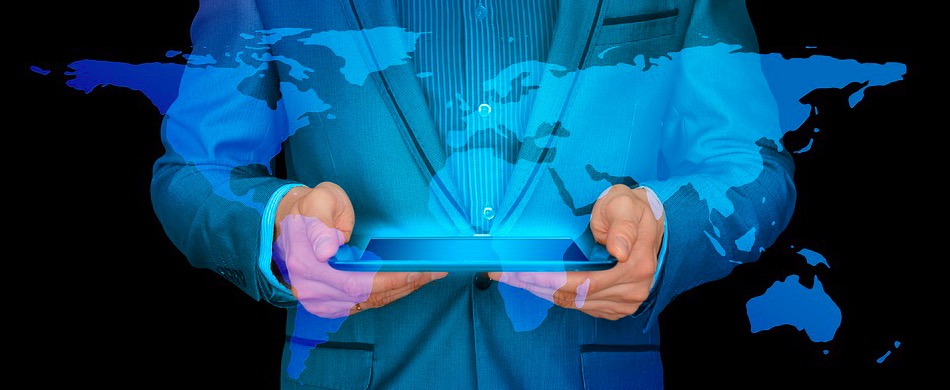 One of the major hurdles in the way of progression toward a digital future is being trapped in legacy systems. Be it an older POS, lack of cashless payment solutions or sticking to outdated order-taking methods, legacy systems force a business to remain trapped while the rest of the world moves on. According to Google, [1] "legacy infrastructure limits [the] scope of digitalisation." The issue with legacy systems is that they simply cannot scale and grow with a given business. For example, a traditional POS system would offer no benefits beyond being a basic till. It can't be upgraded, evolved or improved in any way to offer greater functionality than what it already does. The best POS systems can do everything from tracking business data to creating membership programs. This additional functionality is what allows modern businesses to improve efficiency for their customers. Best of all, modern, cloud-based POS systems can improve functionality with a simple software upgrade!
2. Avoid Separate, Complicated Systems
For a business to run seamlessly, it's always best to have a system that integrates well with others. With the example of a restaurant, there's no real benefit to having a POS that runs on one specific software/system, an order-taking system that relies on another, a membership program that is completely separate, etc. Rather, it makes more sense for your POS to be the command center of your business with other modules being integrated into it -like lego- so that you can manage everything from one place. Another detriment to having multiple systems operating within one restaurant space is that [2] "diverse systems by different brands create complexity." This is not only a hassle when it comes to training staff, but also when it comes to combining relevant data that is stored on two different systems. 
3. Go for Platforms with Open APIs 
Systems that run with open APIs basically allow third-parties to create software that can be integrated within that system - like two joining pieces of a puzzle. For example, a POS that supports multiple payment options needs to have an open API framework in place to integrate with international payment platforms. If a new feature is released on the market that customers clamor for, a POS system based on an open API can directly create the necessary architecture to integrate that new feature. This negates the need to incorporate multiple, unlinked systems, which would stunt growth. Open APIs keep things simple and allow a single product to upgrade its features to always stay relevant. 
Especially for the F&B industry, cloud systems are extremely potent and powerful. Cloud-based POS systems can [3]"scale on demand" while ensuring that [4]"Operators do not need to waste resources building and maintaining their own servers." Cloud systems are also capable of sharing data across multiple locations and devices meaning that not only can you access important financial and customer data across all your business locations, but you can also roll out menu updates and system changes immediately. Cloud systems are also often able to work even during an internet outage, meaning that if you aren't connected, you need not worry about losing important transaction and business information. 
5. Keep Track of CRM and Big Data
Big data and customer relationship management (CRM) go hand-in-hand with one another. The modern customer expects businesses to tailor experiences to them by either providing relevant discounts or through preferential treatment. Doing both of these things helps to drive brand loyalty and create repeat patrons for your business. A good POS system should allow your business to create a list of VIP customers or members who you can track based on spending habits, items ordered and more. With a database of such customer information, it becomes far easier to send out offers, coupons and discounts on the types of items that your member customers have ordered in the past. This increases engagement, boosts the likelihood of positive word of mouth and can create a lifelong patron in the long-run. According to Google, [5] "technology such as big data is positioned to help generate new insights that potentially alleviate issues and advance customer service."
[1]Collaborating for a Smarter Hong Kong Today - Smarter Digital City 3.0 pg.60
[2]Collaborating for a Smarter Hong Kong Today - Smarter Digital City 3.0 pg.61
[3]Collaborating for a Smarter Hong Kong Today - Smarter Digital City 3.0 pg.43
[4]Collaborating for a Smarter Hong Kong Today - Smarter Digital City 3.0 pg.43
[5]Collaborating for a Smarter Hong Kong Today - Smarter Digital City 3.0 pg.13