10 Common Mistakes Made by New Restaurants
Avoid these 10 things and see your business flourish!
---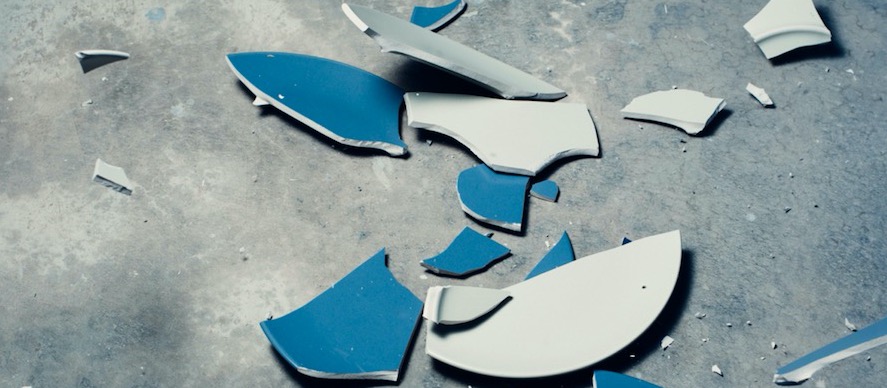 Opening up a new restaurant is no easy feat. Indeed, it may seem even more daunting when one takes into account the statistics that, [1] "around 60 percent of new restaurants fail within the first year. And nearly 80 percent shutter before their fifth anniversary." Unfortunately, many aspiring restauranteurs open their new businesses a labor of love without realizing that running a restaurant is also a harsh lesson in running a business. Without proper consideration and appreciation for the challenges most restaurants face, it is highly-likely that inexperienced restauranteurs will struggle or fail, initially. That being said, opening a restaurant doesn't have to be all gloom and doom. Here are 10 common mistakes to avoid when opening up a new restaurant that will help you find success.
1. Choosing a Poor Location
We all know the old adage of "Location, location, location." It may sound cliche, but picking out a good location for your budding restaurant is an extremely important factor in determining your chances for success. Choosing a spot with high traffic doesn't necessarily guarantee customers. Instead, look at how much competition you'll face, what type of people frequent the area and whether you'll be able to stand out in the location you are considering. 
2. Not Identifying Your Customers
Once you've chosen the perfect location, take the time to evaluate what type of people frequent the area and consider whether they will resonate with the type of cuisine you are serving. For example, setting up near offices means that your restaurant will likely be busy around lunch time. With this information, you'll know that serving lunch specials that can be prepared quickly and efficiently will help turn tables while being beneficial to office employees who can't afford to wait long during their lunch break. Ensuring you have a selection of affordable food might also help new customers pick your restaurant over the competition. 
3. Having a Weak Concept 
It's extremely important that your new restaurant is able to stand out and offer potential customers something fresh and new. Chances are, there will be other restaurants already established where you're planning to open and it's not easy to entice customers from their old haunts. Possibly the best way to go about this is to have a standout concept. Offer customers something new and exciting, something they haven't necessarily tried before, or something familiar wrapped in a shiny, new package. Having no concept, or serving food too similar to competitors will cause your restaurant to blend into the background and lose its potential. 
4. Poor Inventory Management
Running a restaurant can't be confined simply to whether you serve great food or not. At the end of the day, you need to turn a profit to continue staying in business. This means that managing your food inventory is a major factor in whether your business is profitable, or not. Ordering too much leads to food waste and an excess of spending, while ordering too little leads to items being out of stock when you need them most. In both scenarios, you'll lose out on money, and with margins often tight in the beginning, every penny counts!
5. Lofty Expectations
This is a dangerous trap to fall into as many new restauranteurs are too blinded by prospects of grandeur and success to realize that for the first few months your business is likely to incur losses. Unless you're launching a restaurant with an established name, it will take time for people to notice and recommend your business. Indeed, until you're able to build up a considerable amount of hype and buzz around your new restaurant, it's possible that you'll have to absorb losses for the first few months. Coming to terms with this harsh reality allows new business owners to brace for these first few months without getting too discouraged and giving up prematurely. 
6. Disorganized Staff
A restaurant bases its reputation on its food and service. If your frontline staff are not trained properly and are not performing up to par, you can bet that you'll lose customers and money, fast. Make sure that you have taken out the appropriate amount of time to train staff to understand the menu inside and out, while also setting into place protocols for behavior and dress standards. With properly-trained staff, you'll be able to upsell more, create a positive impression and ensure you get repeat business. 
7. Oversaturating Your Menu
Going hand-in-hand with training your staff is managing your menu. If you stuff your menu full of food items that are rarely ordered, you'll not only have to train kitchen staff to prepare a larger variety of dishes, but you'll also have to train wait staff to remember and sell each one. Worse still, you'll have to stock ingredients that may never get used, and wastage of food is wastage of money. Instead, consider crafting a concise menu that kitchen staff can train extensively to prepare, and wait staff can understand impeccably. It also helps to focus customers' attention to a few standout dishes.
8. Gross Profit Margin Mismanagement 
Margins determine whether you're going to be able to stay in business or not. By general rule, your business should aim to divvy out spending into three main categories: [2] "food and beverage costs, wages and salaries, and occupancy." Of all the profit you make, you'll want to use 30 percent on food costs, 30 percent on labor costs and a further 20 percent on rent, taxes and such. This will leave you with 20 percent of profits left over. 
9. Food Cost Mismanagement
Many new businesses get tempted to charge customers more and gain larger profit margins when it comes to food cost. This is generally a poor strategy as your competition will happily charge more affordable prices and seem like a better proposition for customers. As a general rule of thumb, you should aim to keep food costs [3] "in the neighborhood of 30 to 35 percent [of food price]. In other words, if you pay $1 for something, you should charge a minimum of $3.35." Don't overcharge and don't undercharge. Overcharging will drive away customers and undercharging means you will struggle to keep your business running. 
10. No Business Plan
Being realistic about expectations and formulating a solid business plan takes time, effort and compromise. It is one of the most difficult things about starting up a new restaurant business and is often avoided since there are so many other things to take into account. However, without a solid business plan to pave the way for the future, your business is likely to stumble and lose momentum. Take the time to plan ahead and you'll be well on your way to realizing true success in the F&B industry. 
[1]https://www.cnbc.com/2016/01/20/heres-the-real-reason-why-most-restaurants-fail.html
[2]https://www.thebalancesmb.com/how-to-price-your-restaurant-menu-2888593
[3]https://www.thebalancesmb.com/how-to-price-your-restaurant-menu-2888593