Eats365 Wins Hong Kong ICT Awards 2021: Smart Business (Solution for SME) Gold Award!
Eats365's F&B solution recognized as gold standard for innovation and excellence in Hong Kong's restaurant tech industry
30 Nov 2021
The Gold Standard of Restaurant Tech
The Hong Kong ICT Awards (HKICT Awards) has recognized Eats365's "innovation and excellence" in pushing Hong Kong's restaurant sector toward the future. Eats365, through its vision of powering the future of dining, helps F&B businesses embrace future technologies in ways that are useful, advantageous and easy-to-use. This allows restaurants, big and small, to overcome tomorrow's industry challenges, today!
Due to the forward-thinking and wide-ranging applications of Eats365's F&B solution technology, the organizers of the Hong Kong ICT Awards selected Eats365 as a suitable candidate based on the following criteria:
1. The technology must improve the quality and overall competitiveness and customer service for both our business and public sector enterprises.
2. The technology must be locally developed and provide cost-effective and innovative IT solutions to business enterprises.
3. The technology must embody outstanding achievements in technological innovation and boost the effectiveness of SMEs.
4. The technology must encourage innovation and excellence among Hong Kong's ICT talent and enterprises
Who Organizes the HKICT Awards?
Established in 2006, the HKICT Awards was conceived through a collaboration between respected members of Hong Kong's industry, academia and government. Being "Steered by the Office of the Government Chief Information Officer, and organised by Hong Kong ICT industry associations and professional bodies, the Awards aims at building a locally espoused and internationally acclaimed brand of ICT awards."
This year's HKICT Awards was organized by "The Hong Kong Computer Society (HKCS) is a well-established non-profit organisation that has been striving to improve and develop Hong Kong's Information and Communication Technology (ICT) industry since its founding in 1970."

What Was the Smart Business (Solution for SME) Judging Criteria?
There were 5 main criteria that each tech solution was judged upon. These were:
1. Innovation and Creativity in ICT
2. Functionality
3. Market Potential / performance
4. Benefits and Impact
5. Quality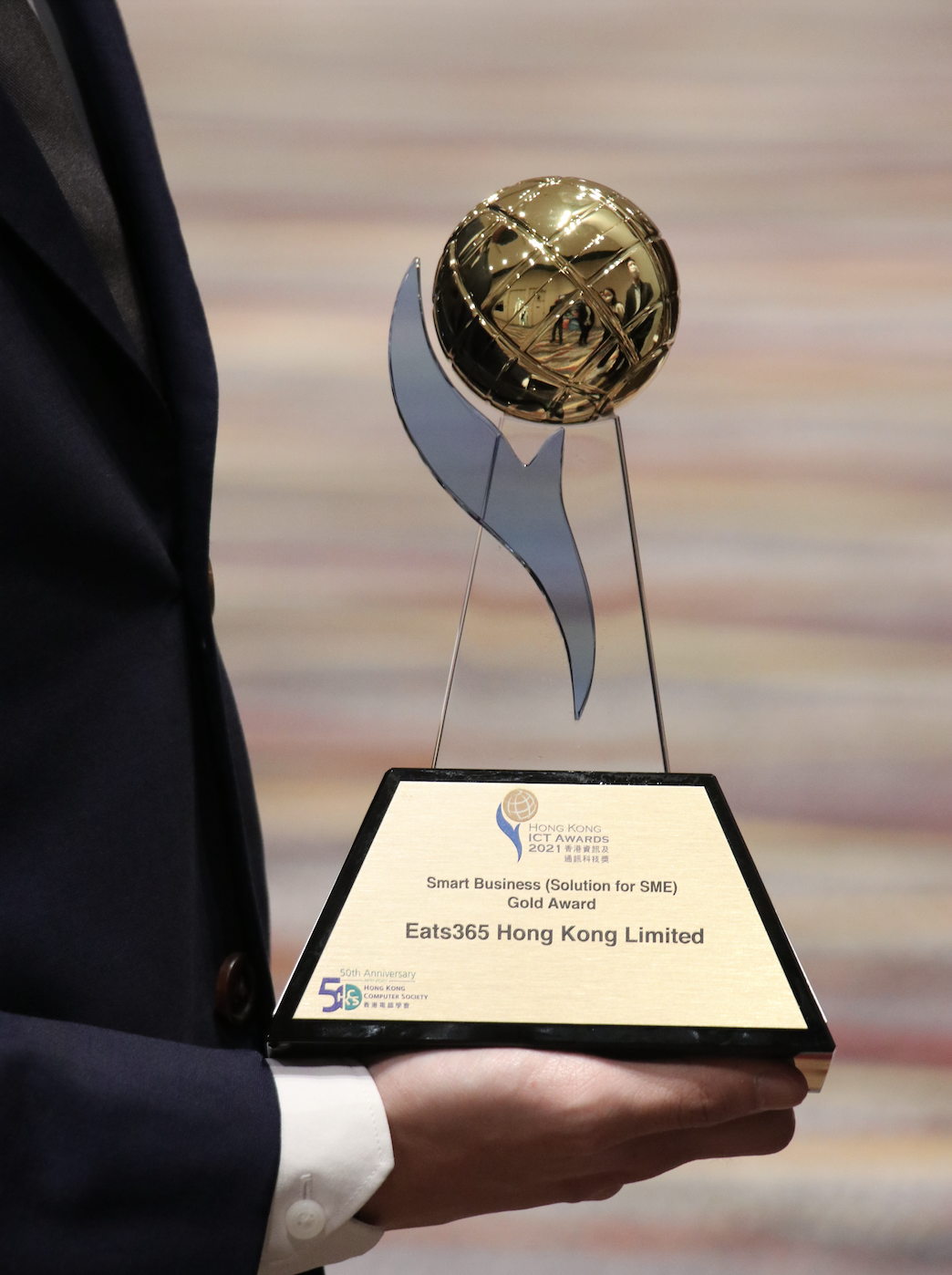 What Aspects of Eats365's Tech Stood Out to Judges?
1. Innovation and Creativity in ICT
BYOD
By utilizing BYOD technology, Eats365 helps F&B businesses accelerate into the future while also creating additional sales touchpoints. For example, customers can browse menus, book tables, pay for food, make delivery/pickup orders and much more all from their smart devices.
Eats365 restaurant merchants can further utilize BYOD tech by building an online ordering business component when they join the Eats365 Marketplace. This will allow customers to use their smart devices to easily find relevant restaurants and place orders. Merchants that are part of the Eats365 Marketplace can also link to courier companies for fast delivery or allow customers to pick up their own orders.
Finally, through Eats365's Merchant Branded Web, restaurant merchants can create an online website that customers can conveniently access through their smart devices. This service can boost restaurants' online presence while making it easier for customers to digitally interact with their favorite eateries.
Big Data
Offering restaurant merchants the ability to keep on top of their business and customer data is a powerful tool for success. Eats365's customer relationship management (CRM) and loyalty programs offer valuable insights into customer behavior, sales figures and financial data.
Cloud Technology
Eats365's solution makes use of cloud technology to guarantee that each component of a restaurant's solution works together as a cohesive whole. Through cloud technology, Eats365's restaurant modules and third-party apps can share information and increase efficiency while restaurant staff can access the Eats365 tools and services they need anytime, anywhere.
Automation
Removing the need to dedicate valuable resources to redundant and low-skill tasks saves our F&B merchants time and money. Eats365's solution is designed to automatically take care of frustrating and repetitive tasks so that restaurant staff can focus on the things that really matter.
Modularity and Scalability
Eats365's solution offers the unique freedom for customers to select and choose the modules and services that are relevant to them and their businesses. This means that as they grow, their Eats365 solution can scale with them as they add more modules and features to meet their expanding business needs.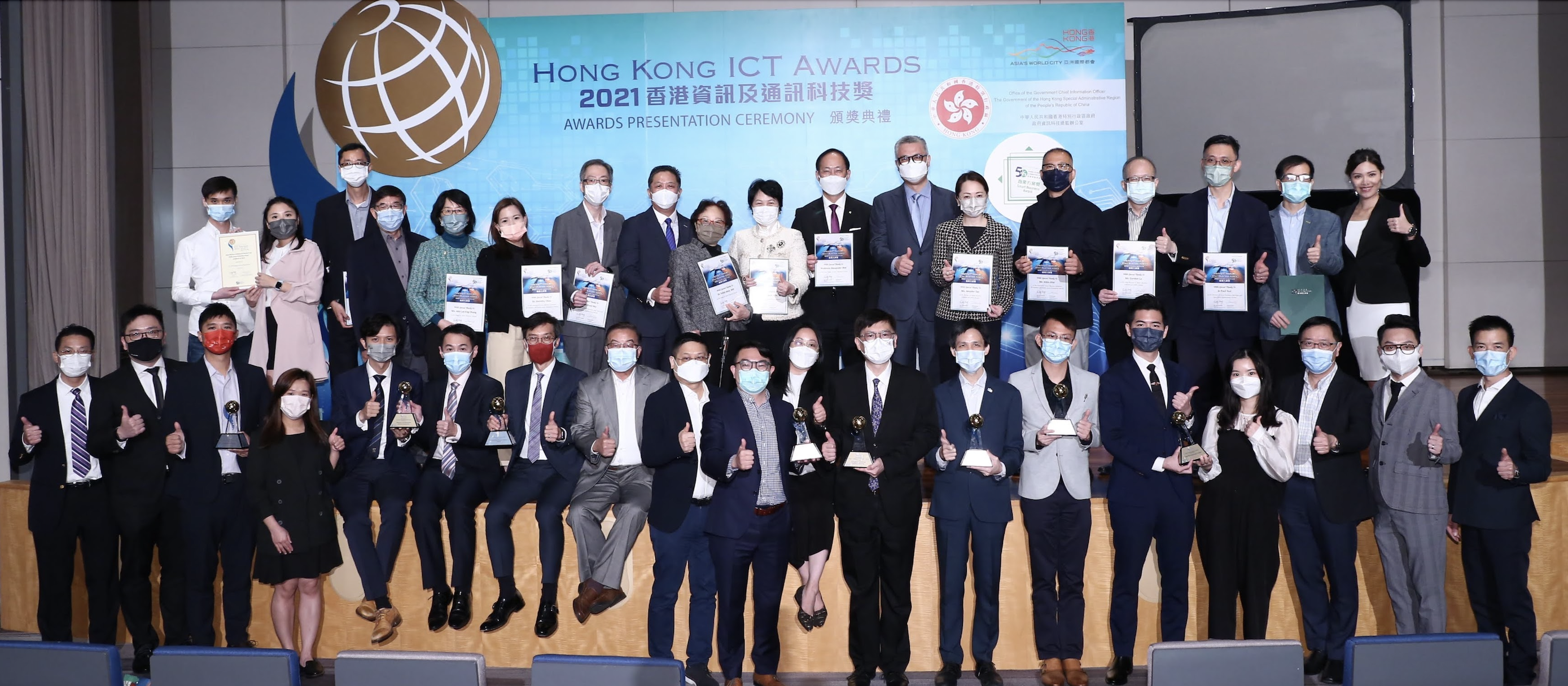 2. Functionality
Familiar Hardware
Eats365's solution runs in iPads, which are among the most popular tablets in the world. The user interface is simple and intuitive, reducing the learning curve necessary when training staff to use our system.
Deep Customizability
Eats365 encourages restaurant merchants to customize things like combos, modifiers, tax rates, currencies, languages, loyalty programs, menus and much more.
Solution Flexibility
Each restaurant business is different and requires a different solution to succeed. This is why Eats365 offers many modules, services and third-party integrations so that customers can pick and choose the services they need and adhere to a price that suits them.
Powerful Integrations
Eats365's solution is built with APIs that allow third-party companies to integrate their services right into Eats365's F&B solution. This means that customers with existing third-party software can simply link them with Eats365's solution. Eats365's extensive list of integration partners includes OpenRice, Food Market Hub, Kivo Tech, Aigens, BBPOS, Passkit, Storelett and many more.
No On-site Servers and Clunky Hardware required
No specialist assembly, servers or knowledge is required to set up Eats365's solution. Everything can be done online and through iPads.
Easy to Set Up
Eats365's solution allows merchants to Import contacts, menus and more with ease. Since all our modules are apps, they can simply be downloaded and used immediately.
3. Market Potential / performance
Apple Mobility Partner
Eats365 is an Apple Mobility Partner, working closely with Apple's team to bring customers the best experience possible. Collaborating in conjunction with Apple, Eats365 enables its merchants to start and expand their business in any regions around the globe with Apple-approved hardware and software support available.

Prestigious History
Eats365 is the winner of several prestigious awards:
HK Science Park Incubation Program
Eats365 is part of the Science Park Incubation Program, which recognizes companies that have the potential to make progress in the field of science and technology.
Global Presence
Currently supporting 19 regions around the world, Eats365 continues to push boundaries and excel in new markets.
Forward-Thinking Solutions
From automated robot kitchens to self-serve beer taps, Eats365 is committed to pushing what technology can do within the F&B space.
Diverse Customer Base
Eats365 is currently being used by a diverse range of F&B businesses such as food courts, fast food restaurants, hotels, bars, table service restaurants, cloud kitchens, bakeries, cafes, food trucks, coffee shops, airports and more. Eats365 currently serves over 1500 merchants in Hong Kong and is widely used in over 19 countries and regions around the world.
4. Benefits and Impact
Multiple Sales Touchpoints
Eats365's solution gives customers the technology and flexibility to reach customers in as many ways as possible. For example, restaurant merchants can make sales online through a branded website, physically in-store, through a user app and through third-party delivery platforms and marketplaces.
Open Platform
It's easy for third-party services to integrate with Eats365; thereby making the solution more robust. This is especially helpful when customers require integration with important local payment partners and services.
Competitive Advantage
Our solution constantly integrates new features that we share with all our customers. These new additions offer our merchants a competitive advantage while also ensuring their Eats365 solution is never out-of-date.
Scalable
The Eats365 platform grows as our customers' F&B businesses do. By offering enterprise-level features and third-party integrations, Eats365 ensures that whether our customers run small mom-and-pop shops or multinational franchises, our solution can scale up to meet their requirements.
Multinational
For F&B enterprises that operate in multiple countries, Eats365's solution is equipped to make sure these merchants are able to run all aspects of their business seamlessly across borders in their currency of choice.
5. Quality
98% Customer Satisfaction and Retention
Eats365 analyzes the conditions for success and offers a solution that allows our customers to thrive. The proof is in the numbers as we have a 98% customer satisfaction and retention rate.
Regular Updates
Eats365 is always adding new functions and features so that our customers can benefit from the best restaurant solution possible. Regular updates also ensure that any bugs are quickly ironed out for the smoothest experience possible.
Always Online
Since our solution runs on Google Cloud Platform (GCP), we have a high track record of reliability. In addition, our platform's ability to keep recording transactions, even without an active internet connection, makes it one of the most resilient F&B solutions on the market.
We Add What Customers Want
Many of the features we add to our restaurant solution have actually been suggested by our own customers. Eats365 strives to listen to customers' needs and build a solution that restaurant merchants value and see as a quality business investment. When new features arrive, a simple app update adds new functionality.