Eats365's Growth in the Taiwan Market
We explore why more businesses in Taiwan are using our POS
---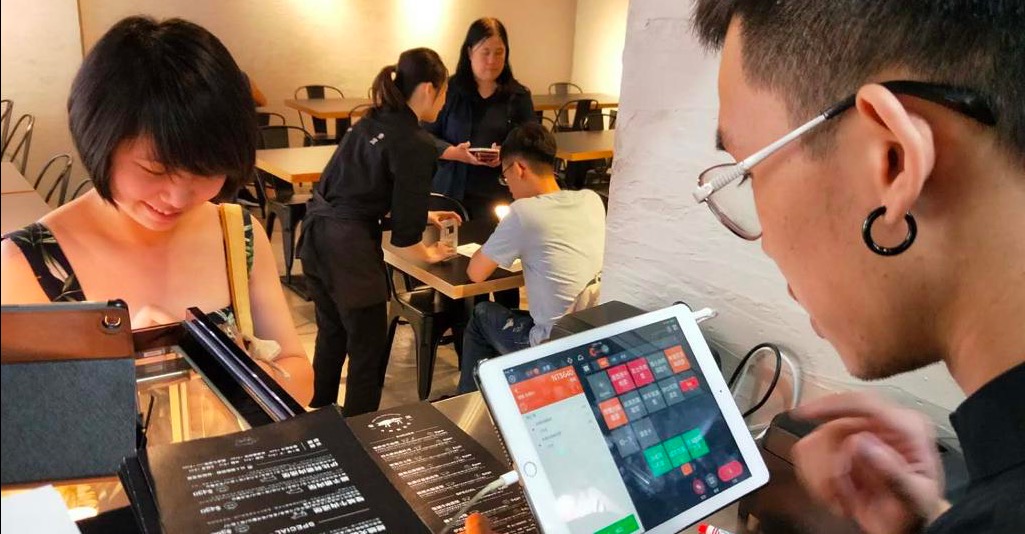 In September of 2017, we were proud to announce that the first restaurant in Taiwan had opened up with our products at the core of its business operations. Nearly a year on and we've seen a rapid shift in the mindset of Taiwanese restaurants and bars, alike. As Taiwan embraces the future and pushes toward becoming a smarter city, more and more F&B businesses are looking for innovative solutions to streamline and modernize the way their business operations are run. This, we feel, is why Eats365 has now been implemented in over 20 locations throughout Taiwan.
Below are just a few examples ranging from from classy restaurants:
to bars:
and even train station snack shops:
Our products continue to evolve to suit a multitude of different F&B businesses and operations, which is why we are seeing continued exposure and success in local and foreign markets, alike. To illustrate this point, we will go over three reasons why our POS system has succeeded in Taiwan. 
1. Customizability
Eats365 is a POS platform designed to give the end-user maximum control and a plethora of customization options. Everything from menu keys to discounts to table layout and even payment options can be specifically customized to suit your business. In addition, we have kitted our POS out with several language options so that the interface can be used by our customers all over the world. This multilingual approach extends to ticket printing, queue tickets and more. In an effort to be the optimal pick for a global audience, we constantly push the friendliness of the user interface of our POS and its accompanying modules for the smoothest experience possible.
2. Module Options
While it is perfectly possible to run your business with our POS system alone, we have also developed a line of modules that help with a range of Front of House and Back of House tasks. In Taiwan, we have seen a lot of businesses adopt many of our modules to further improve the efficiency and management of their businesses. Our modules run the gamut from Self-Service Kiosks and mPOS offerings right the way to Kitchen Display Systems and more. Our modules are in constant communication with one another so you can run all aspects of your restaurant through one convenient, cloud-based system. Now, not only are our Taiwanese customers able to impress patrons and boost turnover, but they are also able to run their businesses offline thanks to our cloud-based system.
3. Easy Set Up and Maintenance
What many POS users forget to consider is that setup and maintenance can be a real hassle. One of the main reasons we've found such success in Taiwan is because our POS system requires no on-site server for setup and can be improved and maintained directly through software updates. The simple fact that we do not require an on-site server saves space, negates the need for an IT team and ensures your POS setup is clean, simple-to-use and hassle-free. In addition, since our POS is run through an iPad, it is intuitive to use and requires minimal training to master. For a lot of businesses, such benefits are very valuable. 
Our site uses cookies to ensure you have the smoothest experience possible. Cookies help us save your preferences, keep our site secure and to gauge how effectively our site is performing. You can learn more by visiting our
Cookies Policy Page
,
Privacy Policy
or
Terms Page
.