10 Interesting Restaurants from Around the World
Here are 10 of the most amazing restaurant concepts from across the globe
---

Alcatraz ER – Tokyo, Japan
As the name would suggest, this restaurant's theme is set around that of a prison hospital. You dine in a space decorated to look as macabre and eerie as a mental asylum while being served dishes that are altogether terrifying in appearance. Just take for example the 'Human Intestines' dish which is made to look like a set of intestines. To get the attention of waiters, you have to bang on prison bars. Quite a surreal experience, indeed.
Ithaa – Rangali Island, Maldives
This is a dining experience that has to be seen to be believed. The restaurant, located some 16-feet below the water's surface is surrounded by ocean wildlife. Diners get to experience 5-star service with a view that's to die for. The restaurant's name, Ithaa, means mother-of-pearl in Dhivehi which we think is a fitting name for such a gorgeous setting.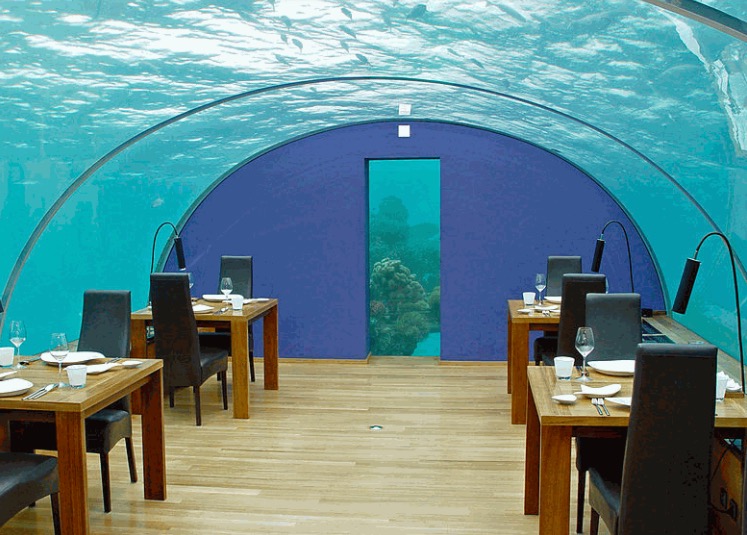 A380 - Taipei, Taiwan
This restaurant brings back the trauma of having to sit in a cramped airplane with hundreds of other passengers. Nah, we're just kidding. While the entire experience is designed to mimic the look and feel of an aircraft, the experience is much more classy and enjoyable. The space fits far fewer people than an actual aircraft and though the seats really do mimic those of an aircraft, they're much more comfortable and spaced out. 
Opaque - Monica, California
This restaurant's intrigue comes from the fact that diners are deprived of their sense of sight upon entering the restaurant. Being forced to use smell and taste theoretically provides a totally unique experience from when you can see what you are eating. The staff are totally comfortable in their environment since they are either visually-impaired or blind. 
El Diablo – Las Palmas, Spain
This restaurant's name literally translates as 'The Devil'. Given its unique concept, it's not difficult to see why such a name was chosen, considering it sits on an active volcanic hole. Meats are cooked by the heat coming from said volcanic hole, which is quite an intriguing experience, to say the least.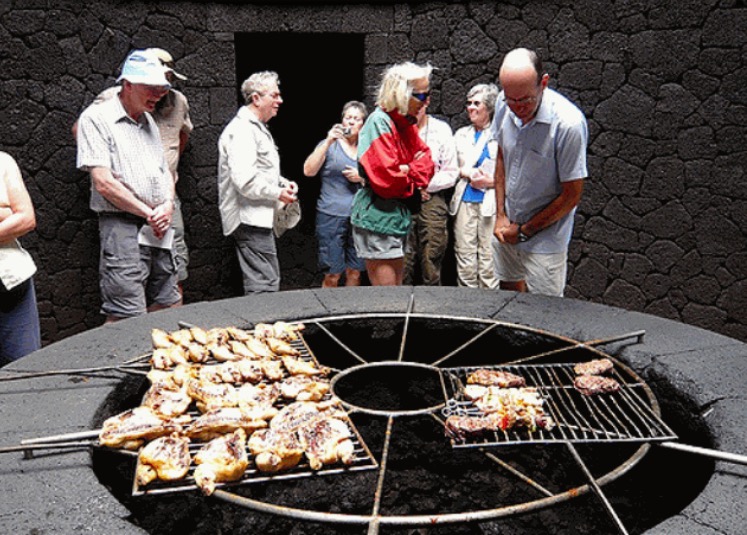 Dinner in the Sky -  Global
This dining concept can be found across more than 45 countries globally. A small group of diners are strapped into their seats and then hoisted 160+ feet into the air by a crane. This experience is definitely not for those with a fear of heights, or even those who are uncomfortable by heights.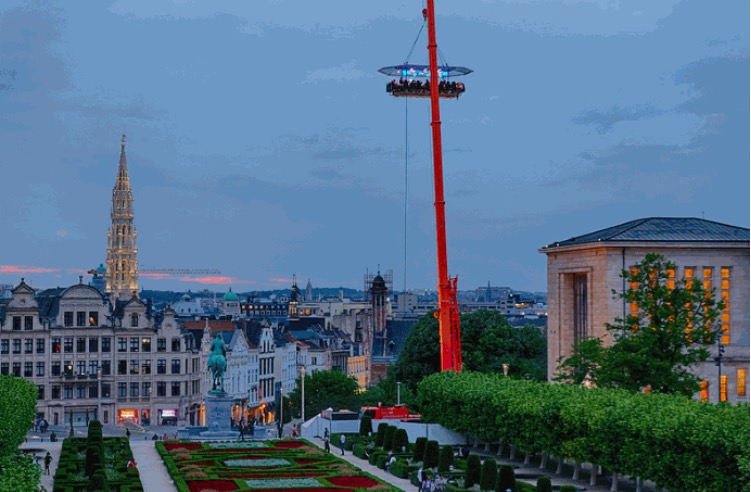 Disaster café – Loloret De Mar, Spain
This is the ideal restaurant for those who have ever wondered, 'Hmm, what would it feel like to have my meal interrupted by an earthquake?' We aren't joking, this is a restaurant where every meal is guaranteed to be punctuated by a simulated earthquake measuring around 7.8 on the Richter Scale. 
Modern Toilet – Taipei, Taiwan
Another creative concept from Taiwan, Modern Toilet features meals all based around toilets. Not only will you sit on your own porcelain throne throughout your meal, but dishes are also served to you in bowls that look like miniature toilets. There are even desserts in the restaurant that deliberately look like poop.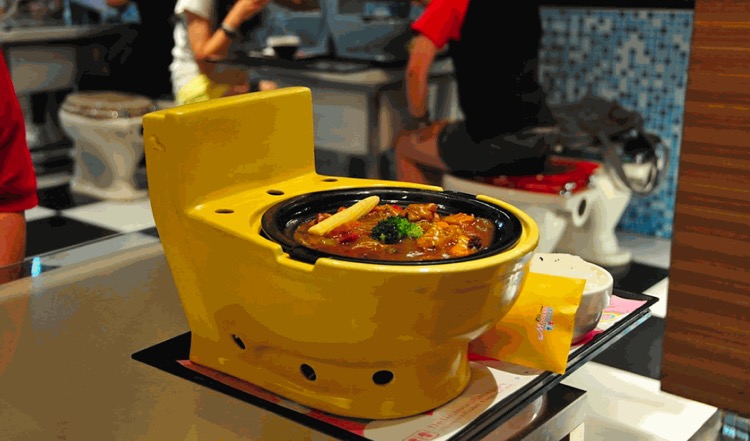 Ninja – New York, USA
This is the perfect restaurants for those who feel they were born in the wrong era and setting. The restaurant aims to take visitors back in time by creating the setting of a typical, old-school Japanese village. The best part about it all is that servers dress as ninjas and even drop from the rafters. Cool!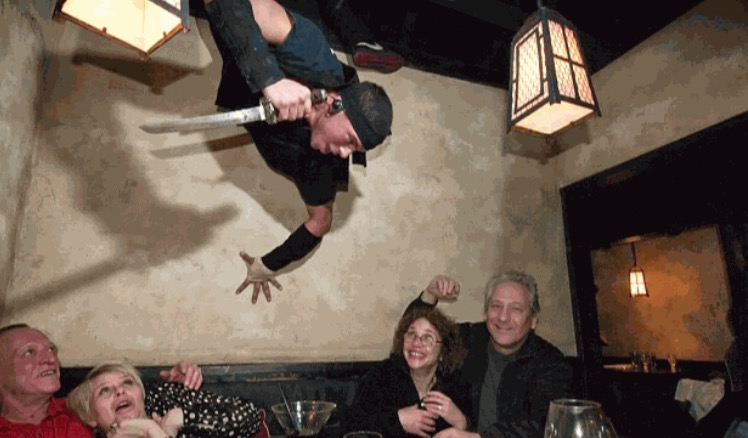 O'Naturel – Paris, France
You probably guessed it from the name, but this restaurant bans clothing altogether. The intimate dining setting seats around 20 and the restaurant owners claim that hygiene levels are very high. Servers and customers alike dine in their birthday suits and nothing more. Strict rules on appropriate behavior are set to protect customers and staff, alike. 
Our site uses cookies to ensure you have the smoothest experience possible. Cookies help us save your preferences, keep our site secure and to gauge how effectively our site is performing. You can learn more by visiting our
Cookies Policy Page
,
Privacy Policy
or
Terms Page
.