Why BYOD QR Codes are Replacing Restaurant Menus
Why experts say this is this not just a trend but a feature that all restaurants must have!
08 Mar 2022
What is BYOD?
BYOD (bring your own device) is where people can use their own devices to interact with businesses in meaningful ways. BYOD taps into the growing permeance of mobile devices in our everyday lives. It takes advantage of the fact that people tend not to travel without their phones and smart devices, and actually prefer to interact with businesses (including restaurants) with these devices – hence the term BYOD.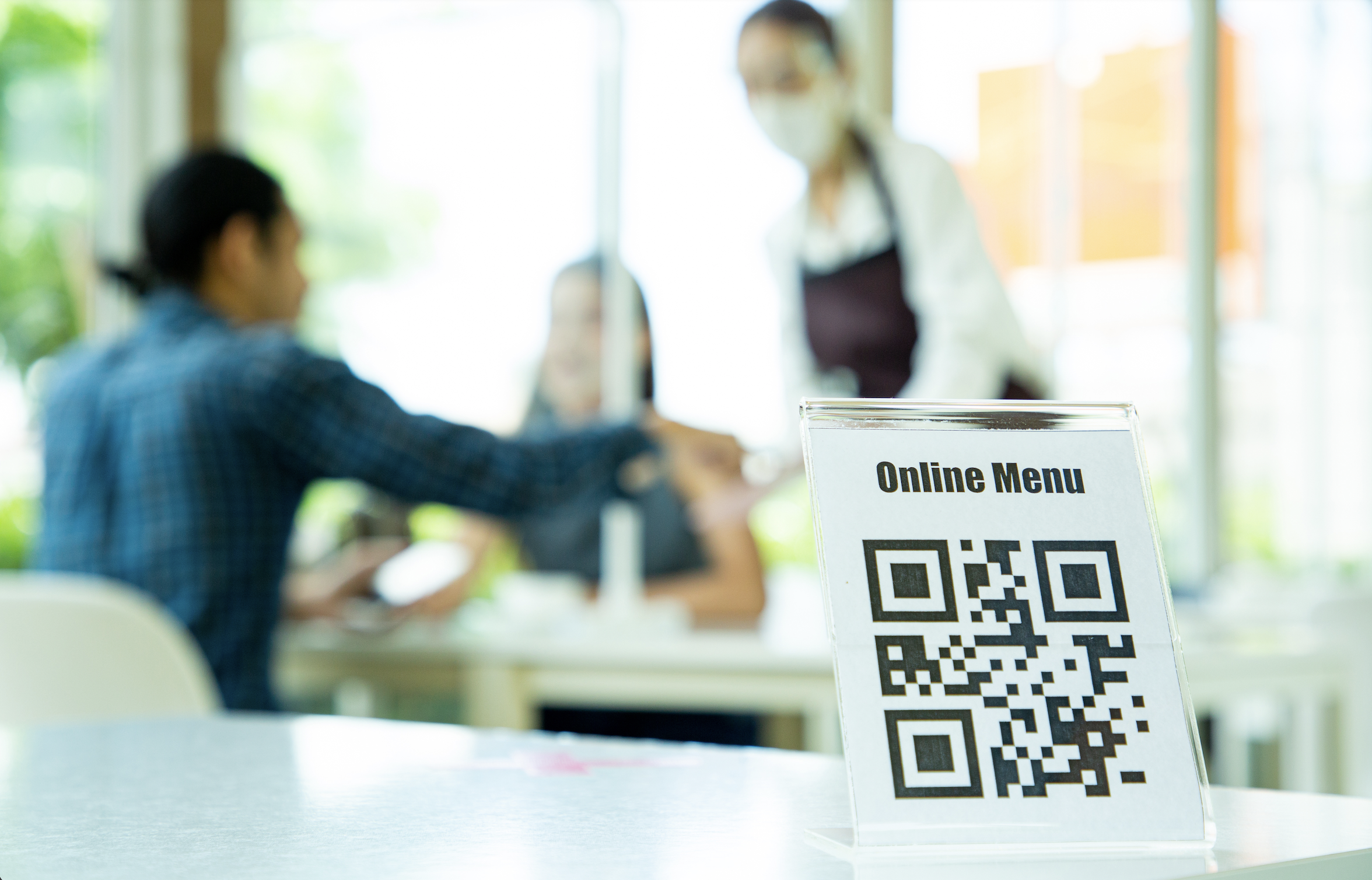 What are BYOD QR Code Menus?
QR code menus utilize BYOD and allow restaurant diners to scan a QR code with their mobile devices to access your restaurant's menu. After scanning the code, users can interact with your menu in far more ways than just a traditional paper menu. You can include animations, detailed photos of each items, information on nutrition and dietary considerations, along with plenty of descriptive detail for each menu item (similar to a PhotoMenu, just on the customer's phone). QR code menus will allow diners to learn so much more about your menu items, your restaurant's ethos and will also let your restaurant showcase new items and ingredients that will help engage your diners.
Your QR code menu can also feature things like promotions, discounts and specials. Some QR code menus even offer the option for customers to pay directly after ordering for ultimate convenience.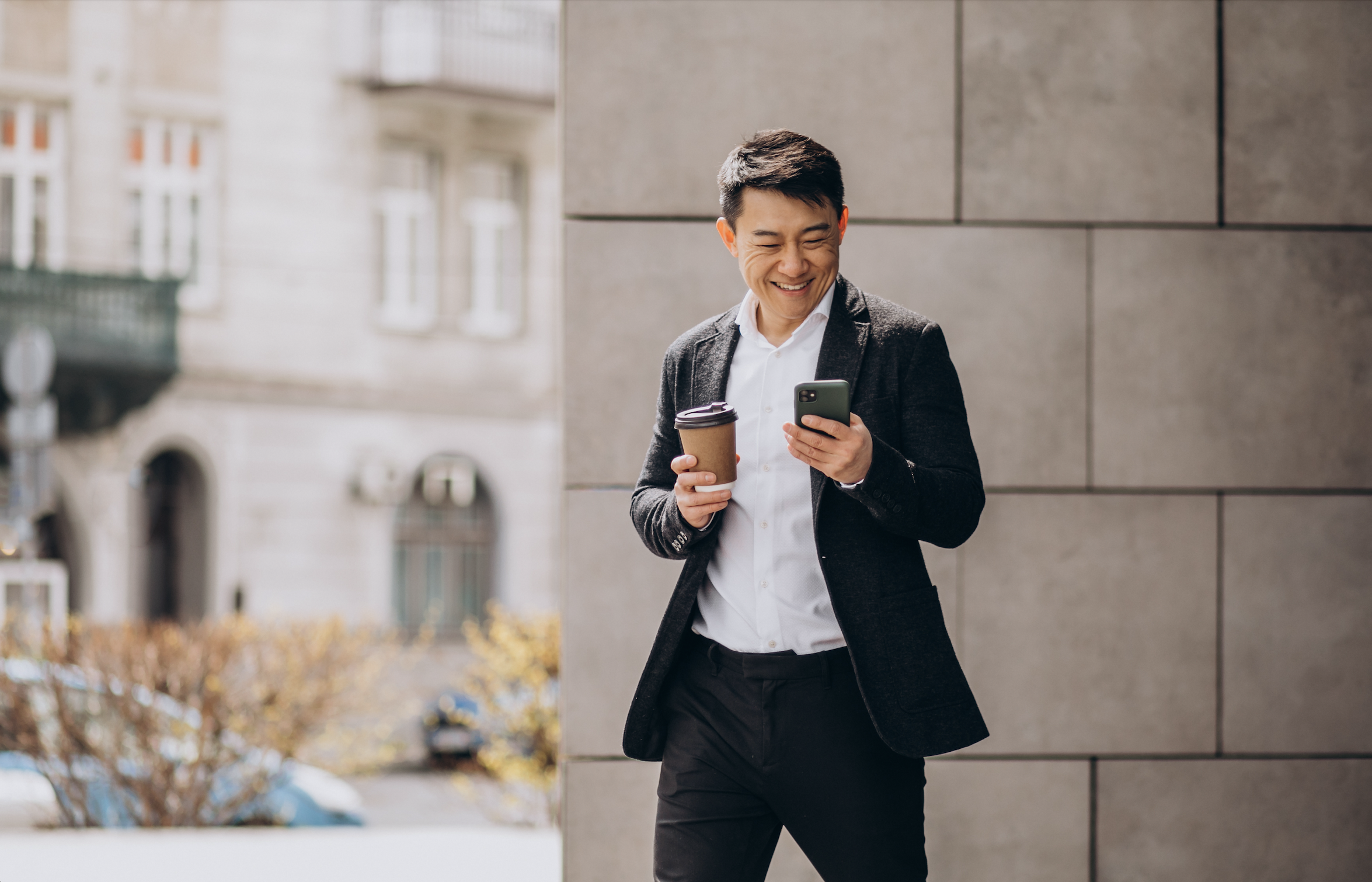 3 Key Statistics Surrounding BYOD
1. 80 percent of the world's population - that's 6.4 billion people - own a mobile device. This number is only going to keep growing over time as we're seeing rapid mobile tech adoption. This sharp surge in mobile adoption can be viewed by noting that in 2016, there were just 3.7 billion smartphone users. That number has almost doubled in the last 6 years!
With these numbers in mind, there's no doubt that just about everyone coming to your restaurant will have a mobile device, which makes them prime candidates for BYOD QR code menus.
2. Time spent on mobile devices per day has increased to 2hours and 55mins per day. This statistic shows that people spend a lot of time using their mobile devices on a daily basis.
Restaurants using QR code menus need not worry about a learning curve since the average person is very familiar with how mobile phones work through extensive use.
3. 69 percent of people prefer to use their mobile phones to research about a product.
Restaurant QR code menus allow diners to gather more information about each menu item since you do not need to cram all the information in on a traditional paper menu. This lets customers research each dish thoroughly and make an informed decision about which dish best fits their cravings and dietary requirements.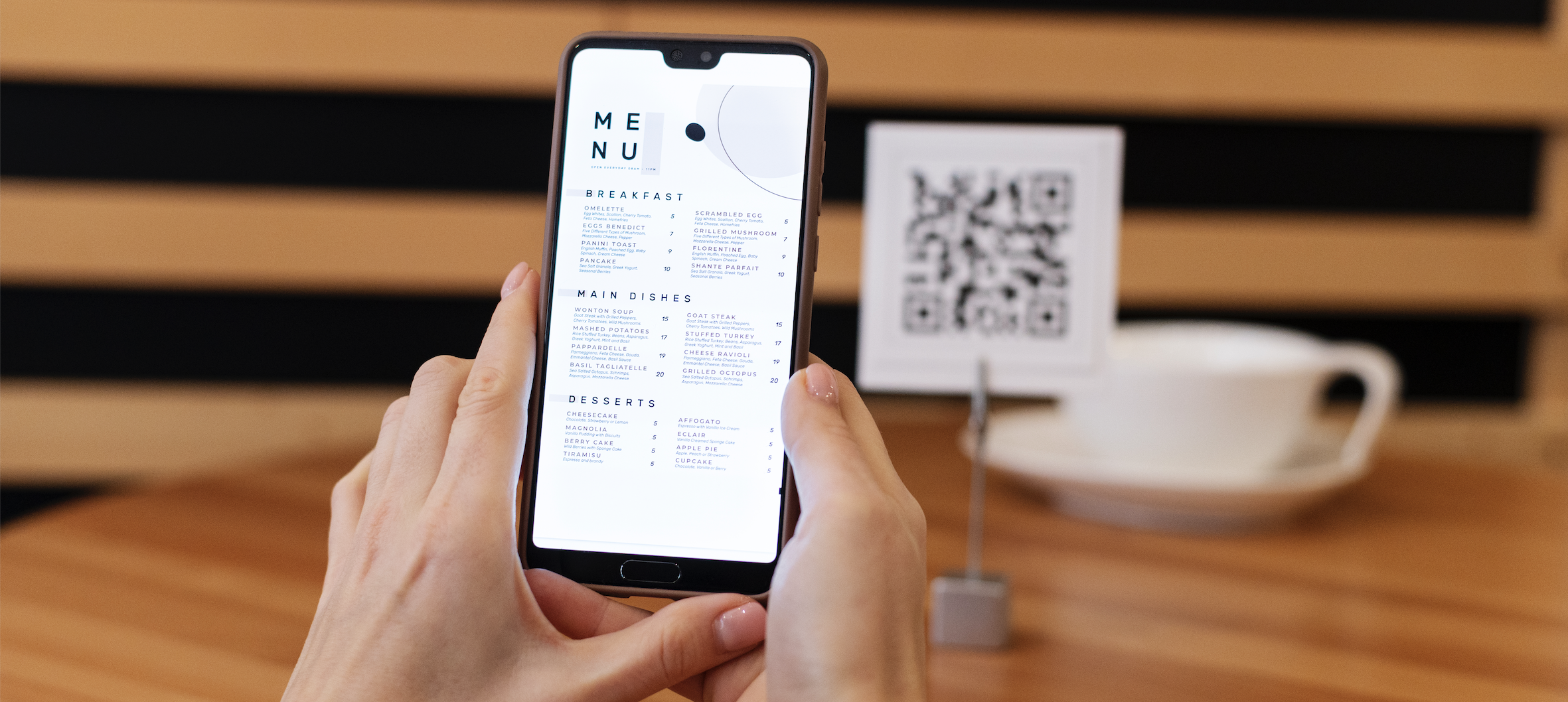 5 Key Reasons QR Code BYOD Menus are the Future of Dining
1. Dynamic Menus
Have a happy hour menu, dinner menu, lunch special? Why print three separate paper menus each time, when you can just dynamically shift between menus by using an e-menu (PhotoMenu) instead? This method saves tons of printing and paper costs, and is far better for the environment. Plus, you can also dynamically remove items that are sold-out, so your waiters don't have to awkwardly explain to customers that the spaghetti Bolognese they just ordered 15 minutes ago is actually no longer available.
2. QR Code Online Ordering
The thing about QR code menus is that they don't need to be exclusively scanned in-store. Put a QR code menu on your restaurant's socials and direct customers directly to your online menu, stick QR code stickers around the city (where it's legal) and print some out to give away if you're promoting your business. Customers can then use their own devices at their own convenience to place orders remotely, pay, and order for takeout, delivery or even order in advance for dine-in.
3. Quick and Easy Payments
Allow customers to make payments immediately after ordering to save your restaurant time and money. How does mobile payments save time and money, you might ask? Well, if a customer is placing their own order and then paying for it themselves, you end up reducing the workload of staff members and can operate with fewer staff; or can redirect the focus of your existing staff to boost the efficiency and quality of your restaurant operations.
4. Safety
Not having to handle menus that hundreds of other people have also touched is probably the safest way to go if you're planning on dining in at your favourite restaurant. Not only is this safer for customers, but it also helps protect staff, too.
5. Loyalty Program Integration
Some QR code menus allow you to integrate your loyalty program directly into the ordering experience. This lets customers receive great discounts, promotions and more, while encouraging repeat business. It also allows restaurants to learn more about what their customers order and how often. This can help restaurant owners to streamline their menus based on what's popular and what's not.
Learn more about loyalty programs and how they help restaurants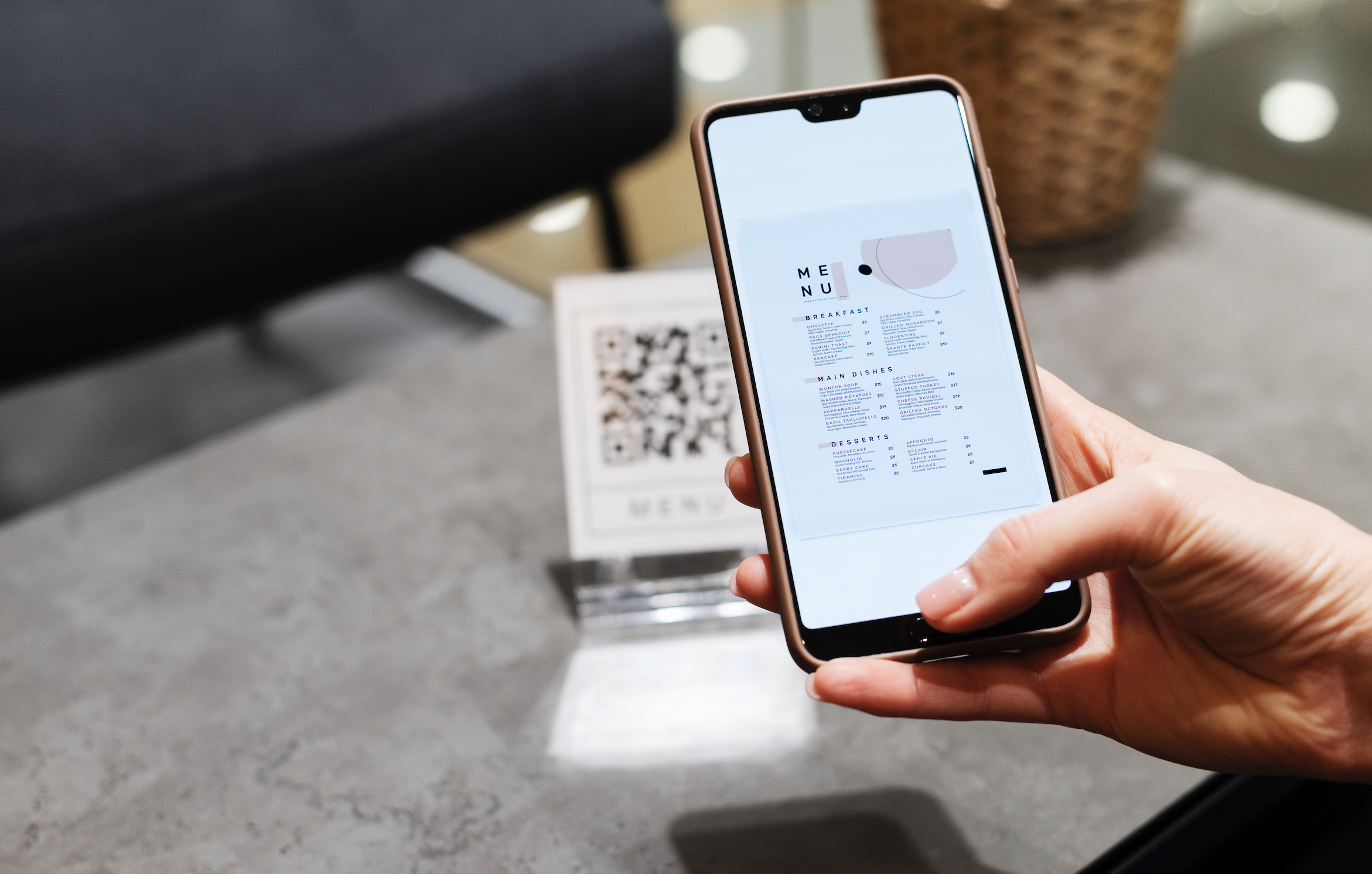 1 Statistic to Show that QR Code Menus are the Future
QR code downloads have soared 750% over the last 18 months.
This statistic, alone, should show that QR code menus are far more useful than just serving as a tool that helps during COVID times. The benefits that come with BYOD QR code menus are immense on both the customer and the restaurant side. But even putting the benefits of QR code menus aside, the worldwide uptick in mobile phone usage is a key indicator that the market is ready for BYOD solutions, and QR code menus may just be the beginning of this paradigm shift!