New Feature: Reorder, Special Request and Add Discount Now Available as Multi-select Actions
Increase the efficiency and accuracy of complex orders by minimizing the need for manual input
22 Apr 2022
Giving Wait Staff the Tools to Efficiently Handle Complex Orders
Special Request Multiselect – If front of house staff have to append several items to include the same modifiers or the same special request (eg.no sauce, extra cheese), they can now do so all at once by selecting multiple items and then inputting the relevant modifier/special request. There's no need to manually input the same requests for multiple items individually, saving you time.
Reorder Multiselect – This action is particularly useful for pubs and bars when a table would like to order another round of the same drinks. By reordering all selected items, staff don't need to re-enter any specific modifiers or special requests manually again, which reduces human error and boosts efficiency.
Discount Multiselect – Apply discounts to multiple items with ease. Simply input the percentage discount you'd like to apply and all selected items will reduce in price accordingly. It's easier than ever to treat your customers like VIPs!
3 Awesome Benefits You Can Expect from this Update
1. Manage complex orders far easier by applying useful new actions to multiple items
2. Give your front of house staff the tools to serve customers faster while making fewer errors
3. Minimize the need to manually repeat the same action across multiple similar order items
How to Activate

this Feature
1. Tap on System Preferences in your POS and select "Change Sequence" under "Item Action Button Sequence"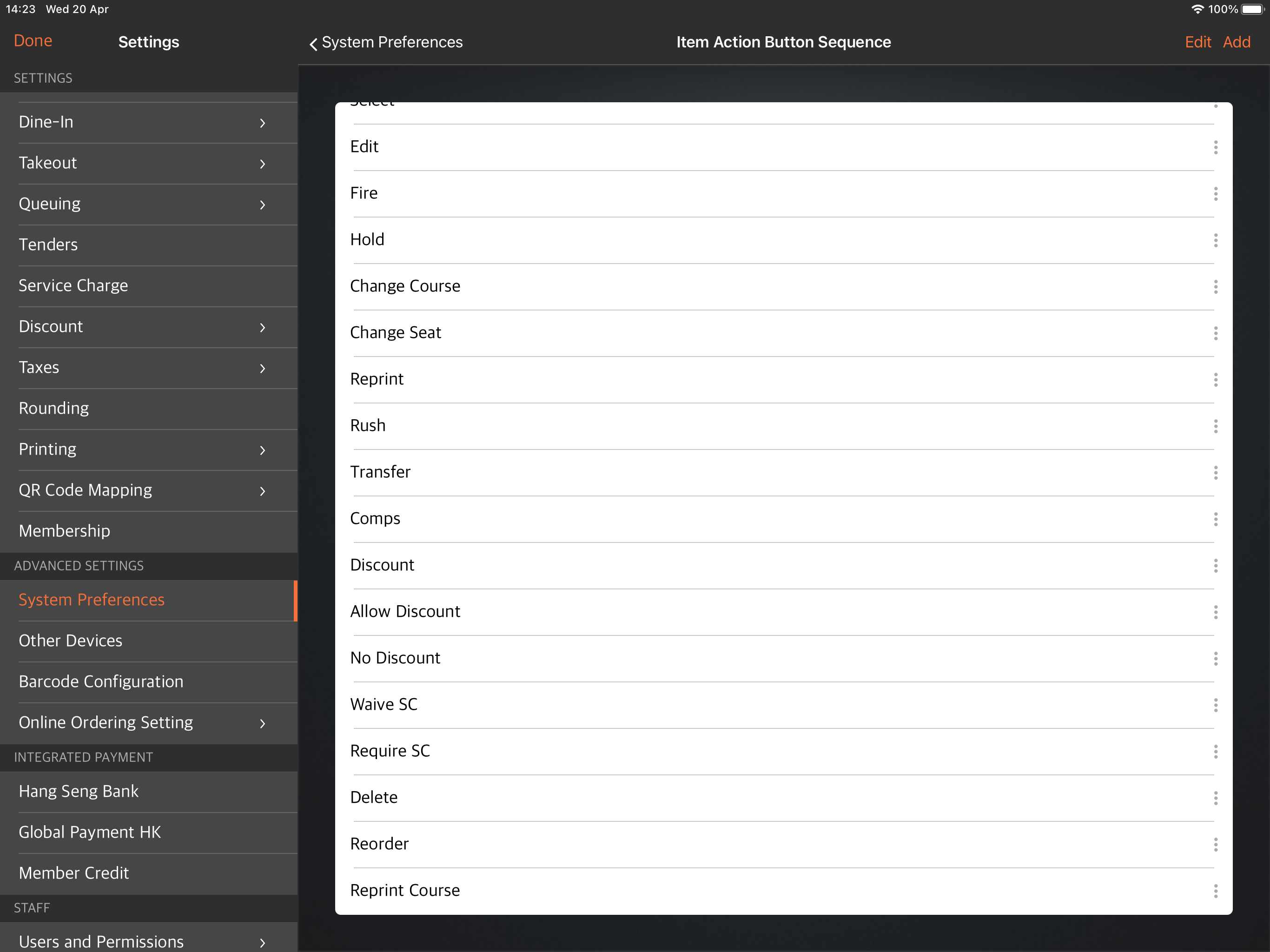 2. Tap on the "Add" button in the top right and select the actions you would like to add. (Eg. "Special Request" or "Reorder").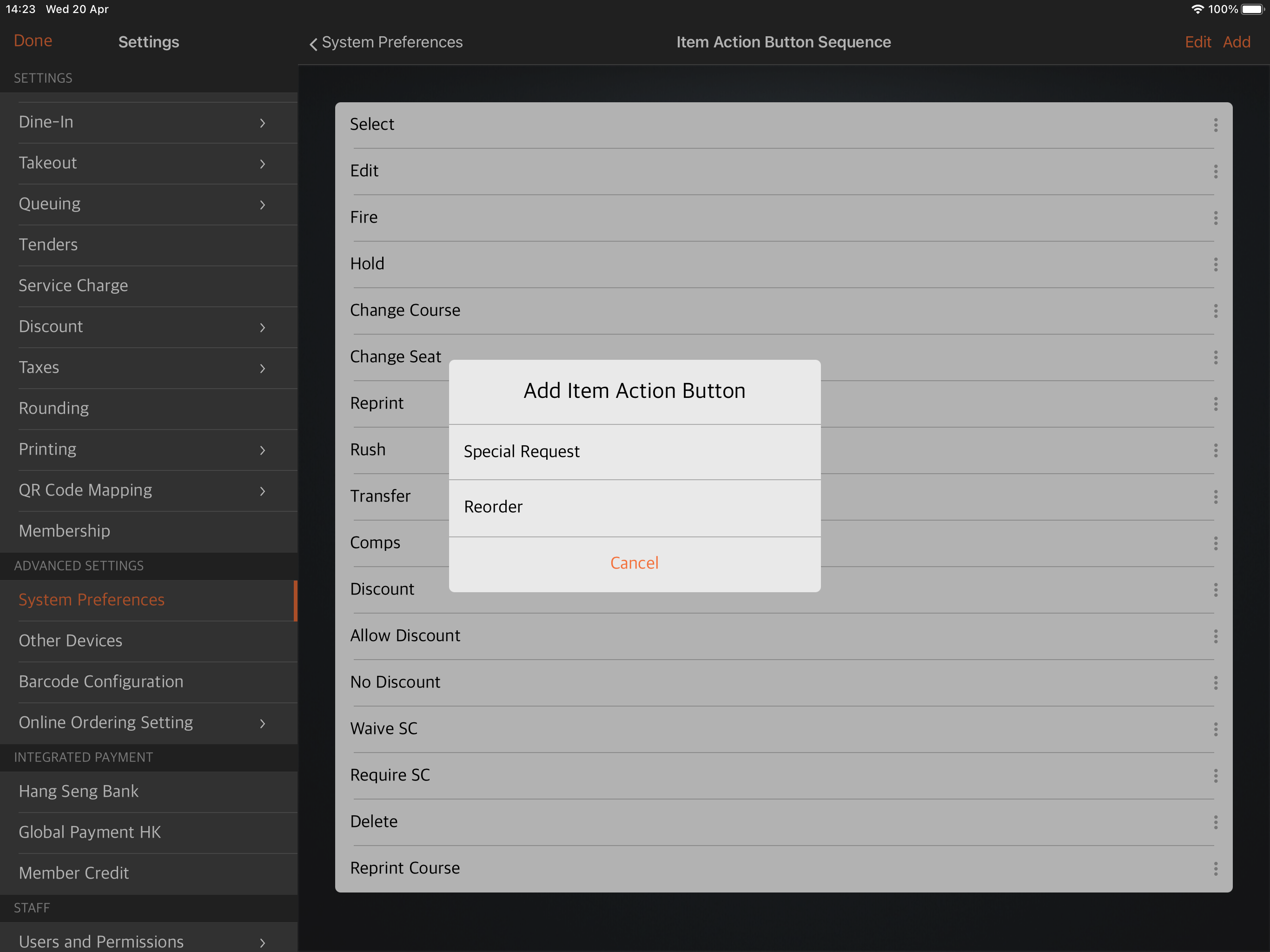 3. Go back to the System Preferences page and save your changes.