New Feature: Reconciliation Reports + Tender by Order Directly on Your POS
No more long nights comparing orders between your tender devices and POS, separately
23 Feb 2022
Reconciliation Reports are Now Accessible from Your POS!
Spending long hours after closing time to balance your accounts is a thing of the past! Your reconciliation report is now available on your POS for super convenient access, along with tender by order!
What does this mean? You will have access to each individual order and its tender type. You no longer need to log in to your Merchant Portal to access this data and can find it directly on your POS instead.
Why is this relevant? Spend less time checking accuracy of orders by tender type with no need to compare between your POS, Merchant Portal and external payment devices. Access everything you need right from your POS!
5 Awesome Benefits You Can Expect from this Update
•
You can see orders grouped by tender type
•
Payment terminal + POS figures can be balanced much faster
•
Just look at POS when there are discrepancies – direct and effortless
•
No need to find a laptop and log in to merchant portal
•
Instant access anywhere, anytime
How Does it Work?

Enabling POS Viewing of Reconciliation Report
Turn on the Reconciliation Report toggle by navigating to 'Users and Permissions', 'Role Permission' and finally, 'Report Permission'. This will allow your reconciliation report to be viewed from the POS.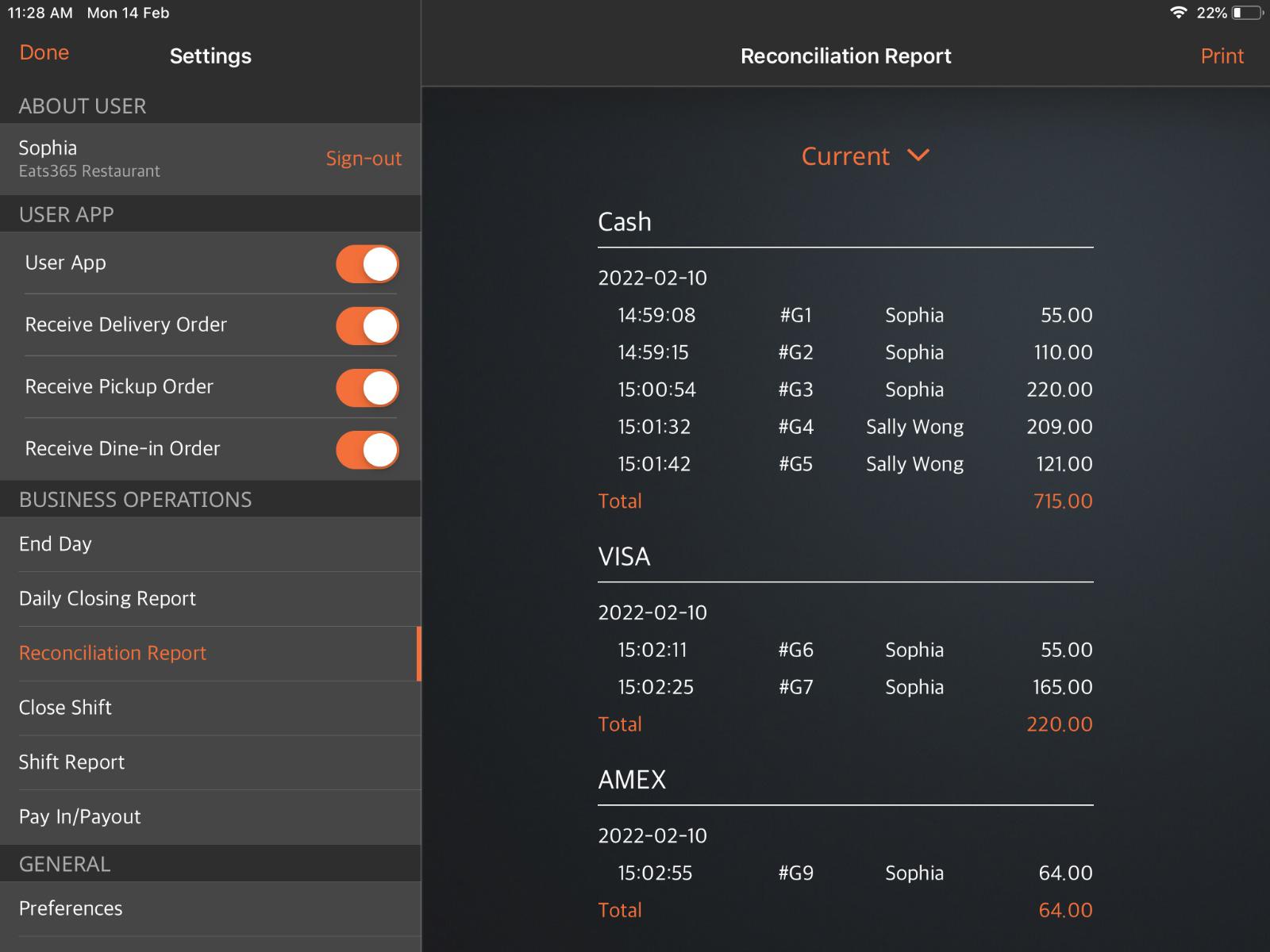 Viewing Reconciliation Report
To view your reconciliation report on your POS after turning on the 'Reconciliation Report' toggle, tap on 'Reconciliation Report' under 'BUSINESS OPERATIONS'.
You can now access a breakdown of all transactions by tender type.