New feature: Enhanced Layout for all iPad Versions
No matter what type of iPad you're using, our software will auto-scale to fit!
21 Mar 2022
POS Layouts Designed to Show You More
Now that iPads come in a variety of different sizes, we've created an auto-layout feature that will auto-size to your POS screen and provide you with the best user experience possible!
What Does this Mean? Your iPad will no longer show a zoomed-in or zoomed-out view of your POS interface. It will scale automatically and fit to provide you with as much information as possible.
Why is this Relevant? You can interact with your POS interface in the optimal way
4 Awesome Benefits You Can Expect from this Update
• New Layout for the latest iPads – no technical knowhow required
• Auto scaling for the most optimized user interface - including font sizes
• Shows more content on-screen for larger iPads
• Native UI support for all iPad sizes
Larger iPad Pro (Daily Closing and Order details Screens)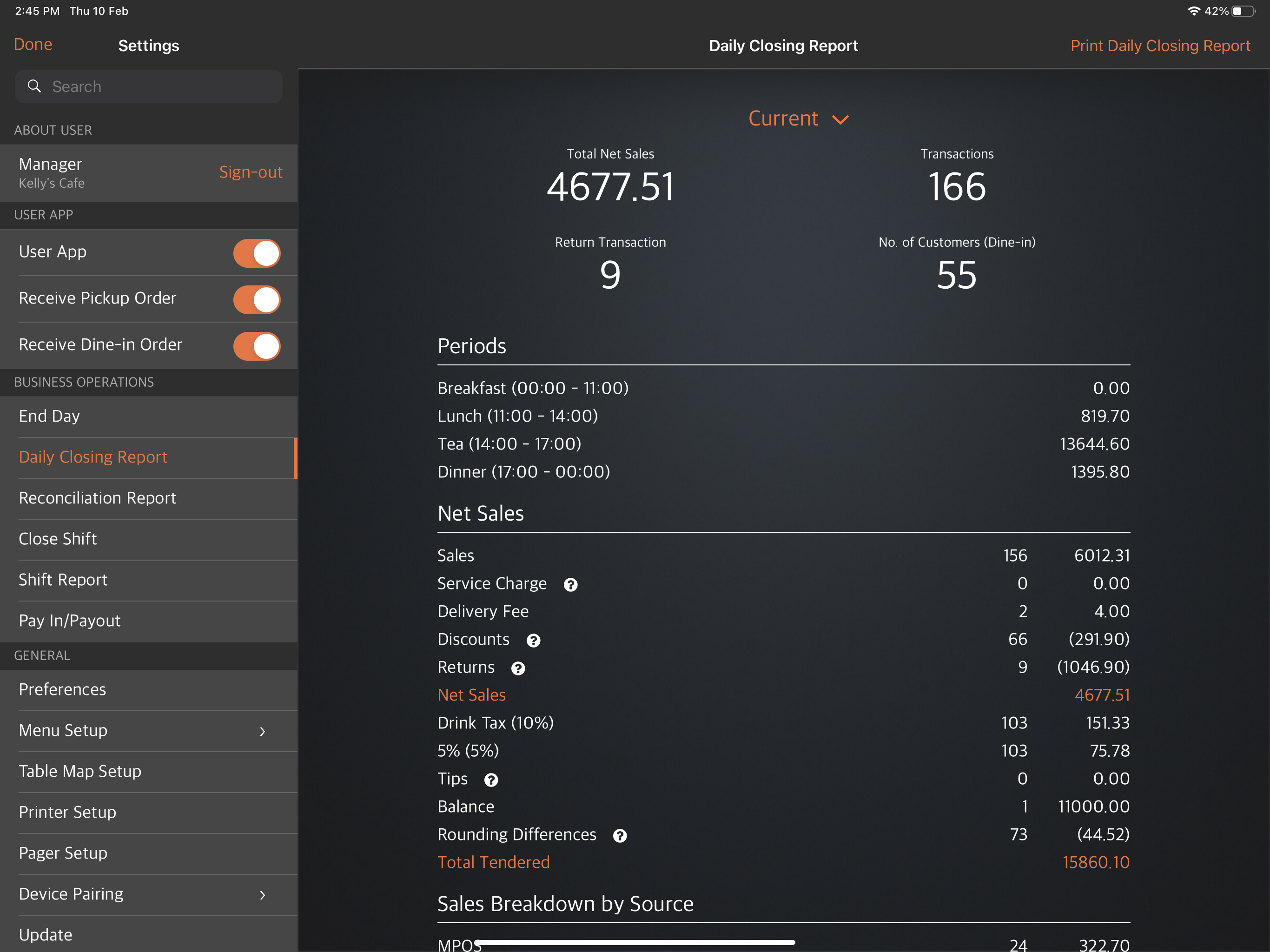 Standard iPad (Daily Closing and Order details Screens)

How Does It Work?
This feature will be auto-applied. You don't need to turn on any settings to enjoy it!