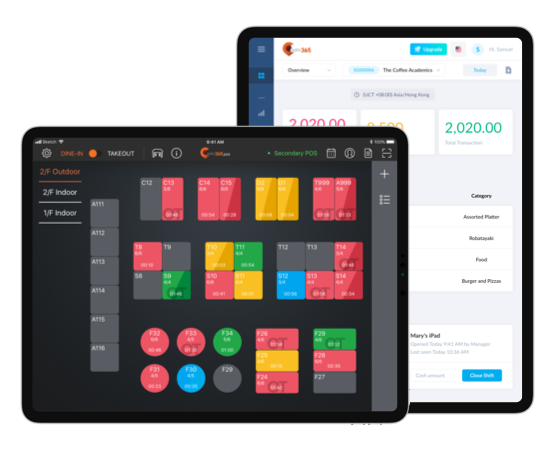 One System
All Eats365 modules, features and functionality is run through the same system. This level of integration means that data is shared and every component works together as one seamless unit.
Front End and Back Office
Let our POS help you manage not only Front of House operations, but also Back-Office tasks, like keeping track of analytics data, accounting information, customer statistics, best-selling items, employee statistics and more.
Comprehensive Printer Settings
Pair as many printers as you like, assign printers to specific kitchen stations and even customize print receipts to your liking - including multilingual options.
Always Online
Your Business is essentially always online since everything is run on one system. Even when your internet is down, run your business as normal and all the information will be uploaded to the cloud when the internet is back.
Quick-Serve and Table-Service
Our POS has the ability to operate perfectly for quick-serve and table-service businesses. This flexibility lets you boost sales and run your business exactly how you want.