Top 5 Bar Tech Trends of 2018 That You Should Tap Into
Which of 2018's tech trends should your bar pour investment into?
---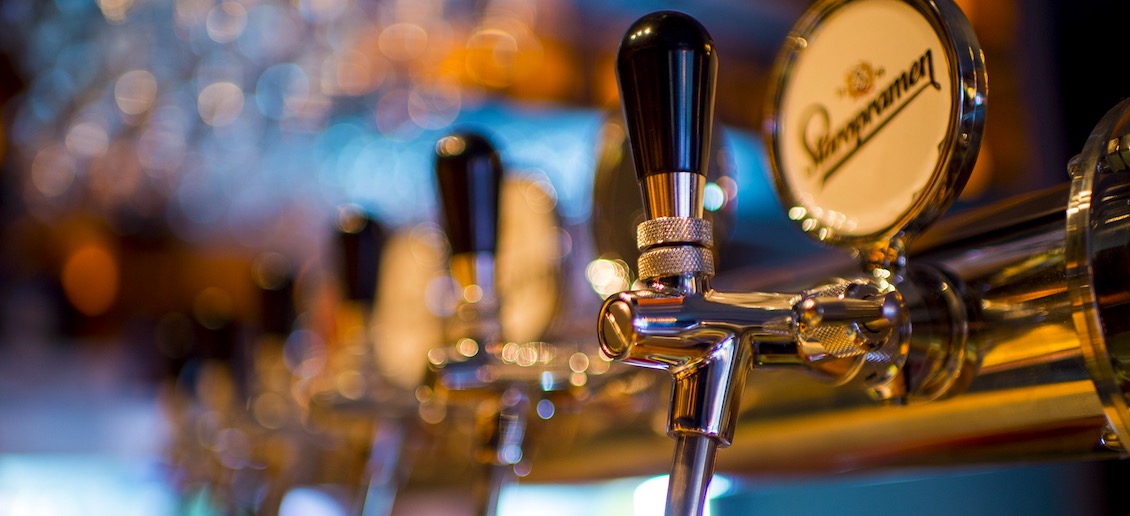 2018 has truly been a year of great tech. We've seen major advancements in just about every industry out there, but what tech can bars use to stand out and embrace the future? Some of these trends are squarely focused on customer satisfaction, while others are designed to aid with operational efficiency. With 2019 right around the corner, we'll go through five bar tech trends that have taken 2018 by storm.
1. Mobile Ordering
We're in the "Me Generation," meaning that providing great customer service isn't just a bonus, it's a must. By taking advantage of mPOS technology, your bar staff can spend less time remembering an order and more time recommending and upselling the types of drinks or food that customers will respond to. Taking a few extra moments to chat with customers, getting to know them and then making recommendations will certainly go a long way to boost patronage. Additionally, mPOS systems allow servers to directly key in orders from their mobile phones which means fewer errors, extra mobility and automatic order-sending to relevant bar or kitchen stations. 
2. Beer Location Apps
Beer apps like Taphunter and Untappd are all the rage these days as the craft beer revolution continues to sweep the world. It is well-worth taking advantage of these innovative, new apps as they provide a way for beer enthusiasts to find your bar while also giveing them plenty of motivation to visit. What these apps do is showcase the variety of beers served at different bars to encourage beer-lovers to sample as many types of beer as possible. It's a way for users of these apps show off, gets quite addicting and almost becomes a competition. Think of it as Pokemon Go, but for beer! The best way to take advantage of beer apps is to ensure you have a good selection of beers, both local and foreign, and rotate your stock often. If you've got a new or rare beer, you can bet that users of these beer apps will be coming through your doors in a flash. Gotta drink 'em all!
2. eMenus
Sticking with the "Me Generation" concept, eMenus are one of the best ways to grant flexibility and customisation options for customers. Not only will they be able to see pictures of drink and food items, but they'll also be able to place orders directly from the eMenu, itself. If you really want to engage customers, give them options. [1] "When it comes to 2018 bar and restaurant trends, customers are increasingly viewing menus as a chance to select ingredients." This desire for a custom meal or a custom drink fits perfectly with the offerings of an eMenu. You can offer plenty of choice in the form of item modifiers by letting customers choose from toppings, spice levels, sauces and more. In addition, the same can be done for drinks whereby customers can choose from things like less ice, type of alcohol and even if they would like a double shot. Once a customer has placed an order, said order gets fired to the relevant kitchen or bar stations for instant service. In addition, bars who adopt eMenus can benefit from being able to change all their menus at once. This means it's easier to cycle between seasonal drinks or food options since no new menus have to be printed. 
4. Scannable Labels
If your bar brews its own beer, wine or spirits, having scannable labels on bottles is a great way for customers to interact with your products without needing a physical person to give them the information. You can also place customised scannable labels on craft beer bottles so that customers can learn information about each beer in a new and exciting way. The labels' information can all be accessed via any mobile device once it has been scanned. You can easily give customers information about the brewing process, ingredients, pricing, availability and more with these labels.
 5. Flexible Payment Options
These days, customers like to use payments that surpass the simple "card or cash" norm. With the likes of Alipay, Apple Pay, Google pay, Android Pay and more, the modern bar should be able to accept as many payment methods as possible. Owning a POS system that can integrate these various payment types directly is one of the best options in ensuring that you let your customers pay as they want. You can also add attachments and integrations to your mPOS system for payment options while your staff are on the move. 
[1]  https://www.buzztime.com/business/blog/webinar/how-to-capitalize-on-the-top-20-bar-restaurant-trends-for-2018/
Our site uses cookies to ensure you have the smoothest experience possible. Cookies help us save your preferences, keep our site secure and to gauge how effectively our site is performing. You can learn more by visiting our
Cookies Policy Page
,
Privacy Policy
or
Terms Page
.