RBHK 2017
Showcasing our full range
29 Sep 2017
This year's Restaurant and Bar Hong Kong Expo was a great opportunity to reveal to customers just how far our POS system, and its accompanying modules, has come. Our aim has always been to create a system that F&B businesses of all types will find useful, and this was the year we could show just how serious we were. Everything from kiosks to kitchen management was revealed here for customers to view and try out.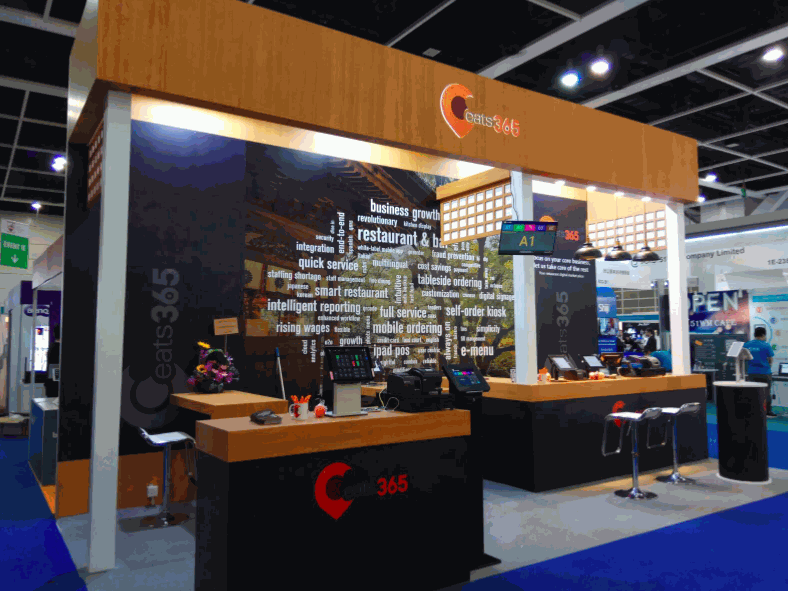 Front of House and Back of House
Because of our desire to show customers what a fully-equipped Eats365 business could look like, we split our booth to tell a tale of two halves. The first half focused on front of house products, all located in realistic-looking settings. For example, we had a restaurant entrance setting to illustrate our self-service kiosks, POS, mPOS and more. We also had a kitchen section to show what parts of our POS system benefitted the back of house type of environment.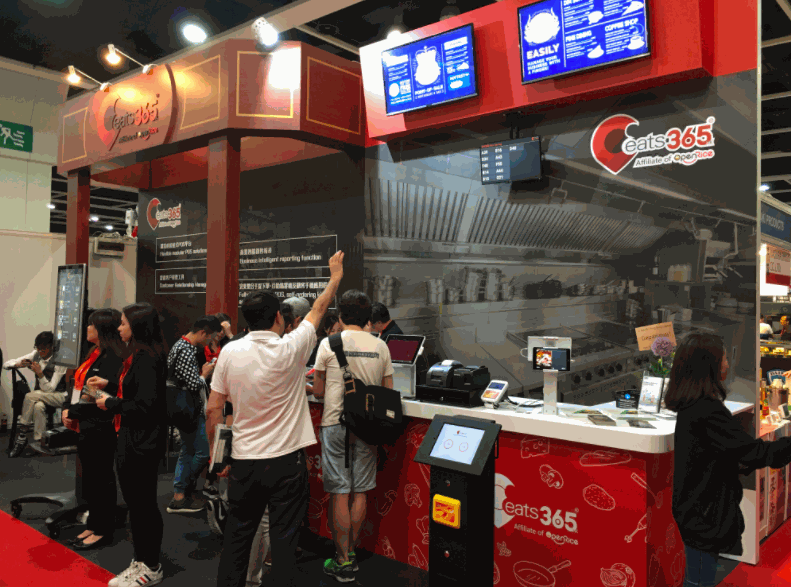 Customer Interaction
One of the main ways we get attention from customers is to let them try out our products, firsthand. With our thematic backdrops, we allowed customers to imagine that they were really in a restaurant, or a kitchen while seeing the use and practicality our POS and its modules had to offer. It is important to note that we did a lot of testing beforehand to ensure that there were no hiccups and bugs with our system during the expo. There's nothing worse than showcasing a product that isn't working properly. 
Highlighting Useful Features
We made sure to showcase not only the fundamentals of our products, but their special and useful features, too. For example, we localized our payment-receiving options to be particularly representative of how the typical Hong Kong person pays. By doing this, we were able to convey that local businesses could trust us to think of things from their perspective and to offer them a solution that was not only practical, but market-relevant.