Eats365's F&B Tech Solution Helps Revitalize HK's Iconic Central Market into a Dining Hotspot!
Blending history and tech, Eats365 takes central Market's 30+ restaurant merchants toward the future of dining
06 Sep 2021
Merging History and Modernity
Central Market has a fascinating history that spans back almost 180 years. Founded in 1842, this F&B hotspot has been home to an eclectic mix of artisans and food merchants throughout its lifespan. However, to appeal to a new generation of Hong Kongers, Central Market has undergone a revitalization program that is far more than just skin-deep. 
While part of Central Market's revitalization has been focused on exterior aesthetics, it has also welcomed back new restaurants and shops so that its interior is just as exciting! Powering this new wave of restaurant merchants is Eats365's versatile F&B solution, which connects the disparate parts of a restaurant into a single, cohesive whole.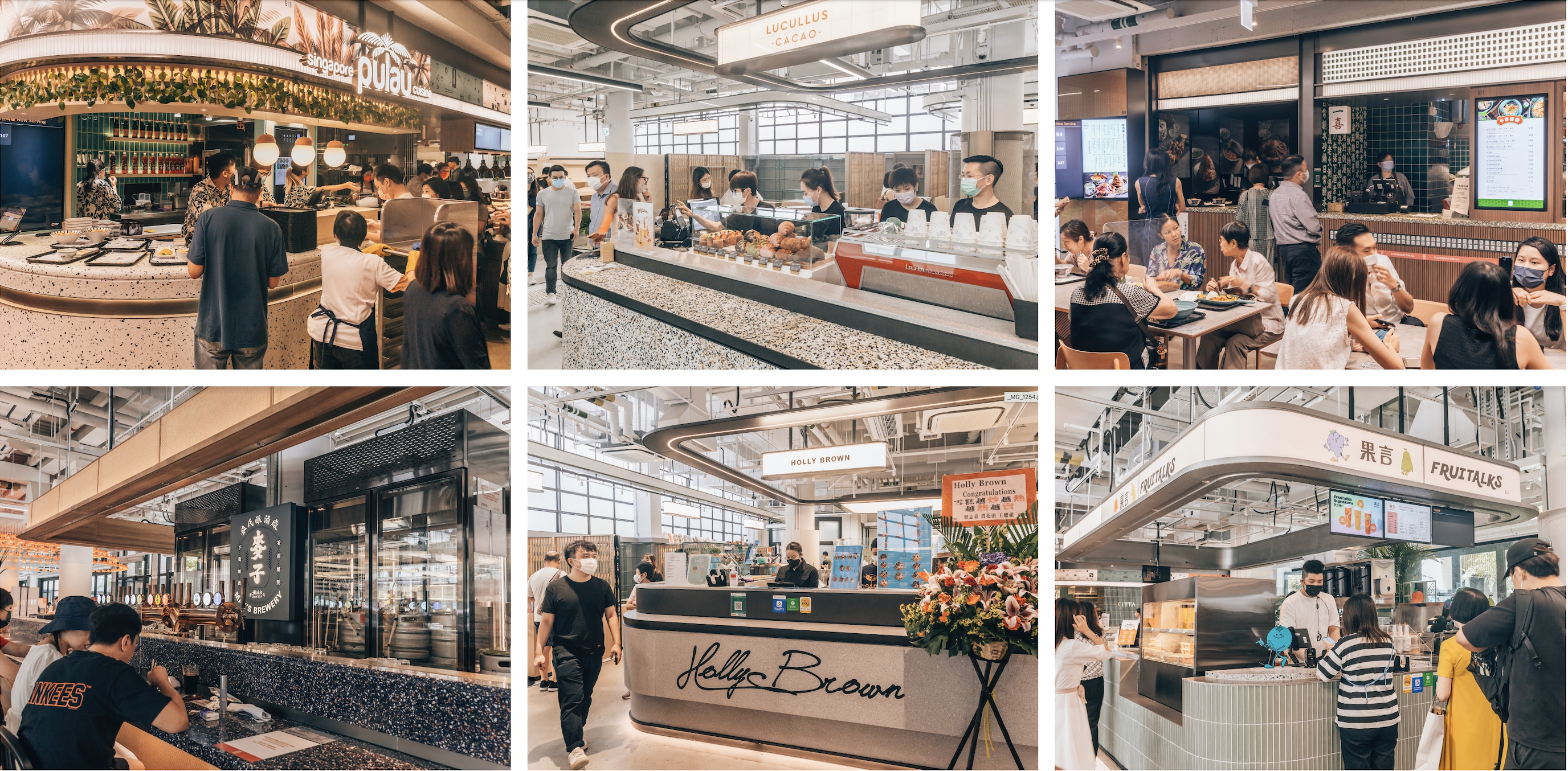 30+ Central Market Merchants are Using Eats365's F&B Solution
Central Market's revamp has attracted plenty of new F&B merchants that are breathing new life into this historic Hong Kong landmark. 
Right now, the following Central Market restaurant merchants are benefitting from a custom Eats365 F&B solution:
Dining Ground Food Court:
Lottajoy
Wako
Wako Sake Sushi
Mak's Beer
Winelog
Perfume Trees Gin
Fruitalks
Citta
Pulau
Central Market 1st Floor
 Idle Awhile
 I-O-N
Holly Brown
Nina Patisserie
Central Market 2nd Floor
Taste Beyond
茶古道 Tirōdo 
Chart Coffee
Lucullus Café
So Coco
繼光香香雞 J&G Fried Chicken
Rhino
Mammy Pancake 媽咪雞蛋仔
HAND3AG
一汁一菜 Ichijuissai
FIGAROPPE
Souper Authentic 球哥燉湯
On Lee 安利大排檔 On Lee Dai Pai Dong
1966 by Maria's
杏香園 Hang Heong Un
Yu Kee
Caring Tea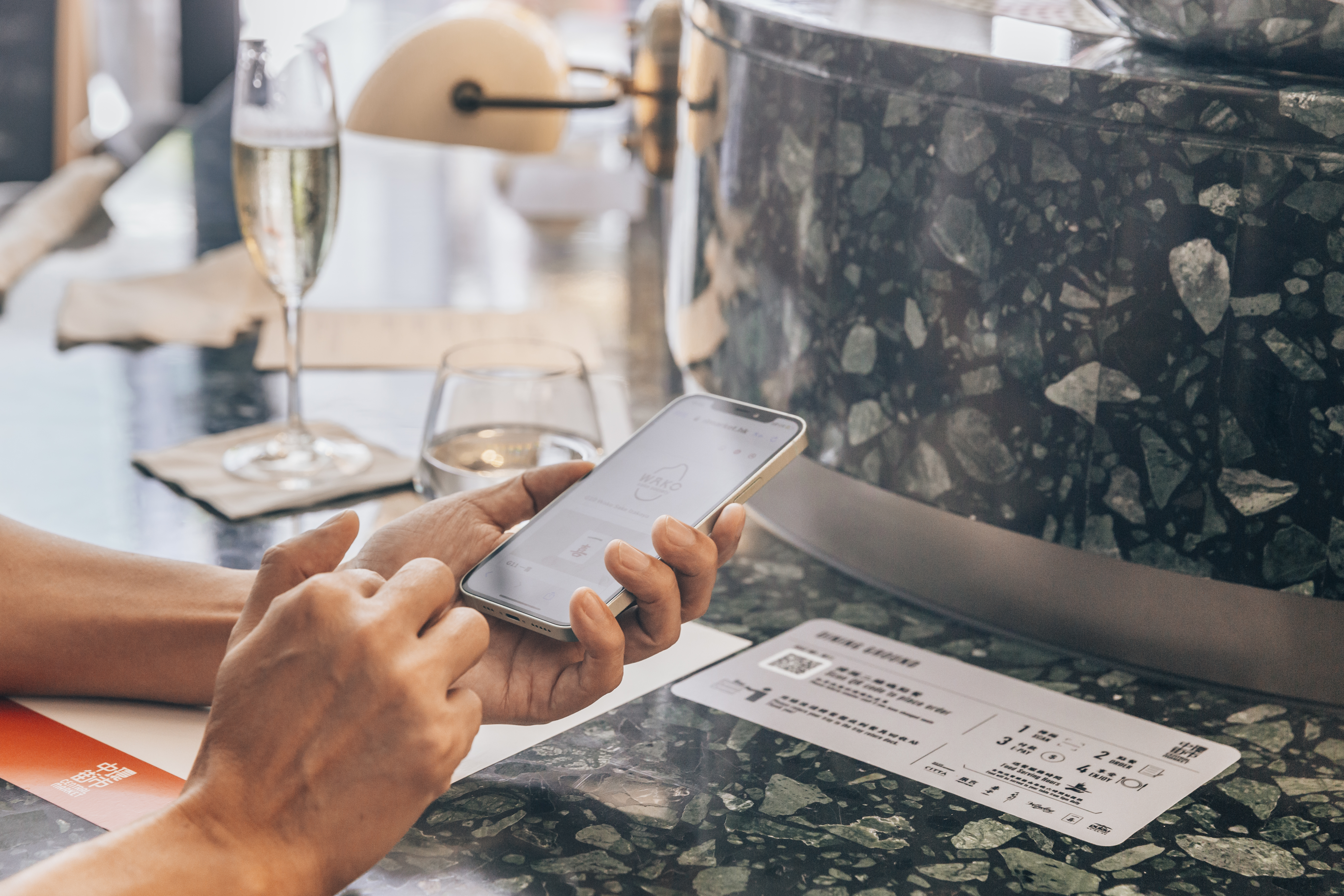 4 Key Reasons Central Market opted to Implement Eats365's Solution
1. Versatility
Given that there are 30+ merchants in Central Market that are using Eats365's F&B solution, the platform has to be extremely versatile to suit each unique business' service style, while also offering them and their customers exceptional value. 
Of all the new restaurants that have opened up, there are cafes, bars, table service restaurants, quick serve restaurants and even a food court. Eats365's versatile F&B platform fits each and every one of these restaurant types, thanks to a modular and custom solution approach.
What does this mean? Essentially, Eats365 allows restaurant owners to pick and choose the products, services and 3rd-party integrations that matter most to them. This way, each restaurant benefits from a budget-conscious, custom solution that not only scales with them, but is easy to rollout and master. 
2. Scalability
Speaking of scalability, uniting 30+ F&B businesses under the Central Market name requires a solution that can scale up. This means that if Central Market chooses to add more restaurants, Eats365's F&B platform should be able to accommodate that. 
Furthermore, as new features and functionality appear on the market, Eats365's platform should also be able to scale up and offer these to Central Market's merchants. This level of scalability ensures that Eats365's F&B solution doesn't become obsolete, but rather, can remain innovative and forward-thinking over time.
3. Interoperability
Eats365's F&B platform promotes interoperability and makes it as easy as possible for third-party solution providers to add their innovative services to work in harmony with Eats365's F&B solution. 
In the case of Central Market, Eats365 is working with third-party companies like Nova to integrate their customer relationship management (CRM) functionality as well as a Nova-created Central Market app. In addition, Eats365 has integrated with OpenRice to allow Central Market merchants to receive orders from OpenRice's online marketplace directly to their POS, while also allowing customers to use OpenRice Pay for added convenience.
4. Innovation
Though Central Market is a location steeped in history, this doesn't mean that there is no room for innovation as part of its revamp. Another reason that they picked Eats365 was because of the forward-thinking features that are baked right into Eats365's F&B solution. 
By implementing new innovations like automation, big data, cloud technology and BYOD services, Central Market's merchants are able to improve restaurant management, simplify their business operations and create new touchpoints for customers.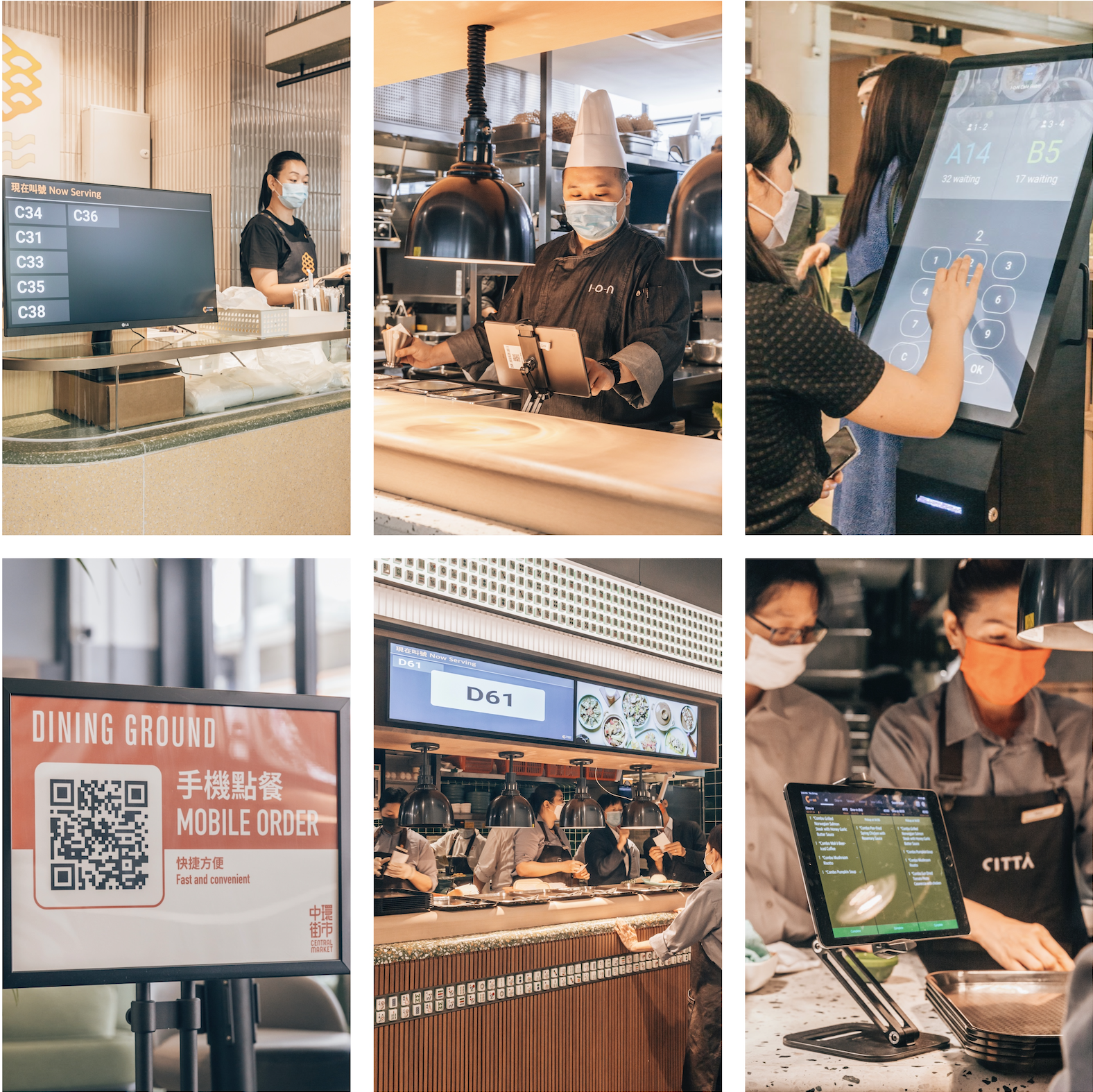 What Modules and Features are Central Market's Merchants Using?
Currently, Central Market restaurant merchants are using a combination of the following Eats365 modules and services as suits their business needs:
• Kitchen Display System (KDS) 
• Web Ordering (Pickup/Delivery)
• Self Ordering Solutions (EG. BYOD QR codes)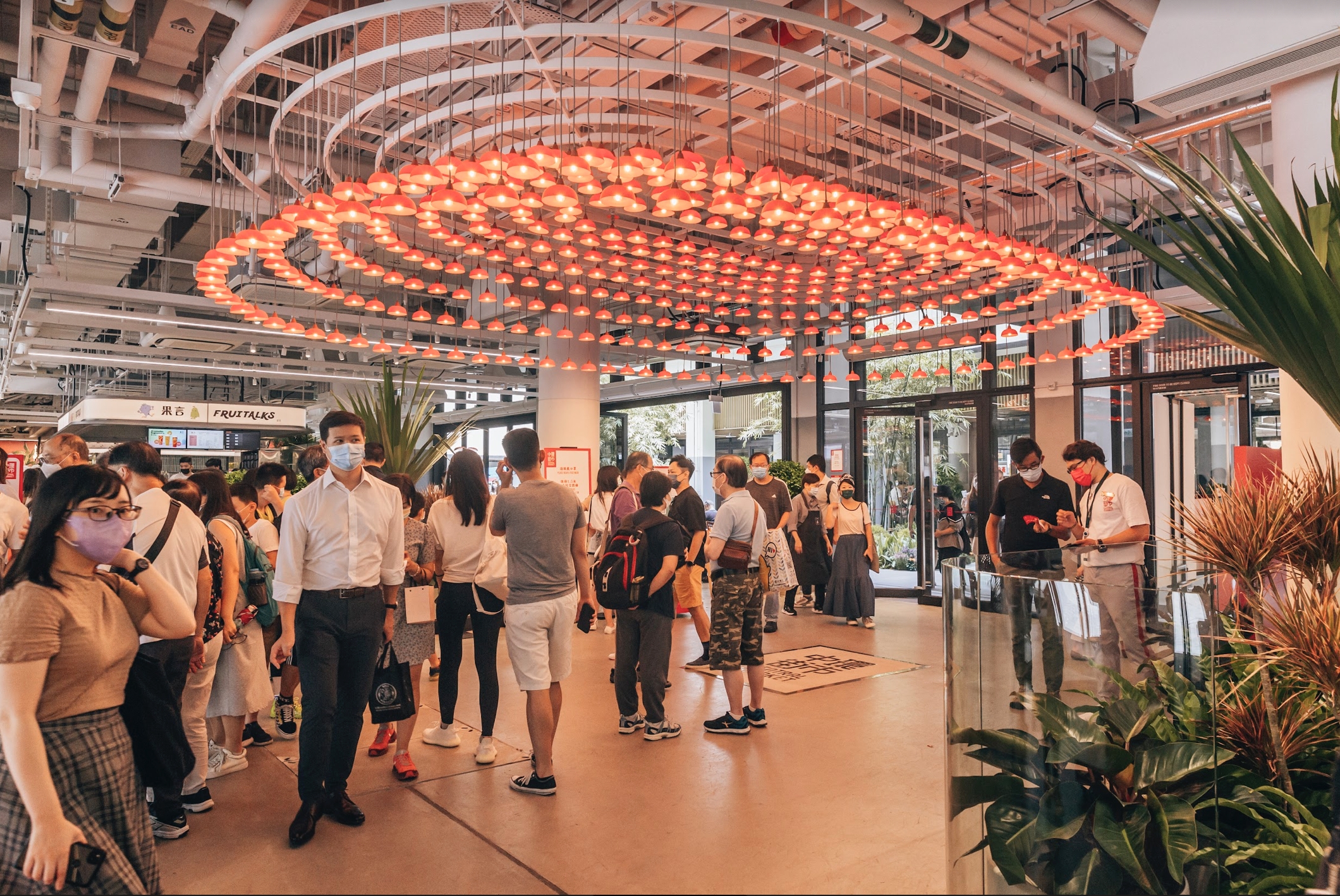 Powering Central Market to the future of Dining
Eats365 has crafted a custom F&B solution for 30+ of Central Market's restaurant merchants to stand out from the crowd and efficiently deal with tedious operations and management tasks. 
Being passionate foodies, the Eats365 team believes that restaurants breathe life and character into communities around the world. With this in mind, we wanted Central Market's restaurants to be able to focus on their craft and passion rather than stressing over the system that runs their business.
As equally-passionate techies, we've made it our goal to futureproof Central Market's restaurant solution by integrating new technologies in ways that are useful, advantageous and easy to use.
At the end of the day, Eats365 has customized an F&B solution for Central Market that powers the future of dining by bridging the gap between history and technology.