Eats365 Christmas Party 2021
Happy Holidays from the Eats365 Team!
---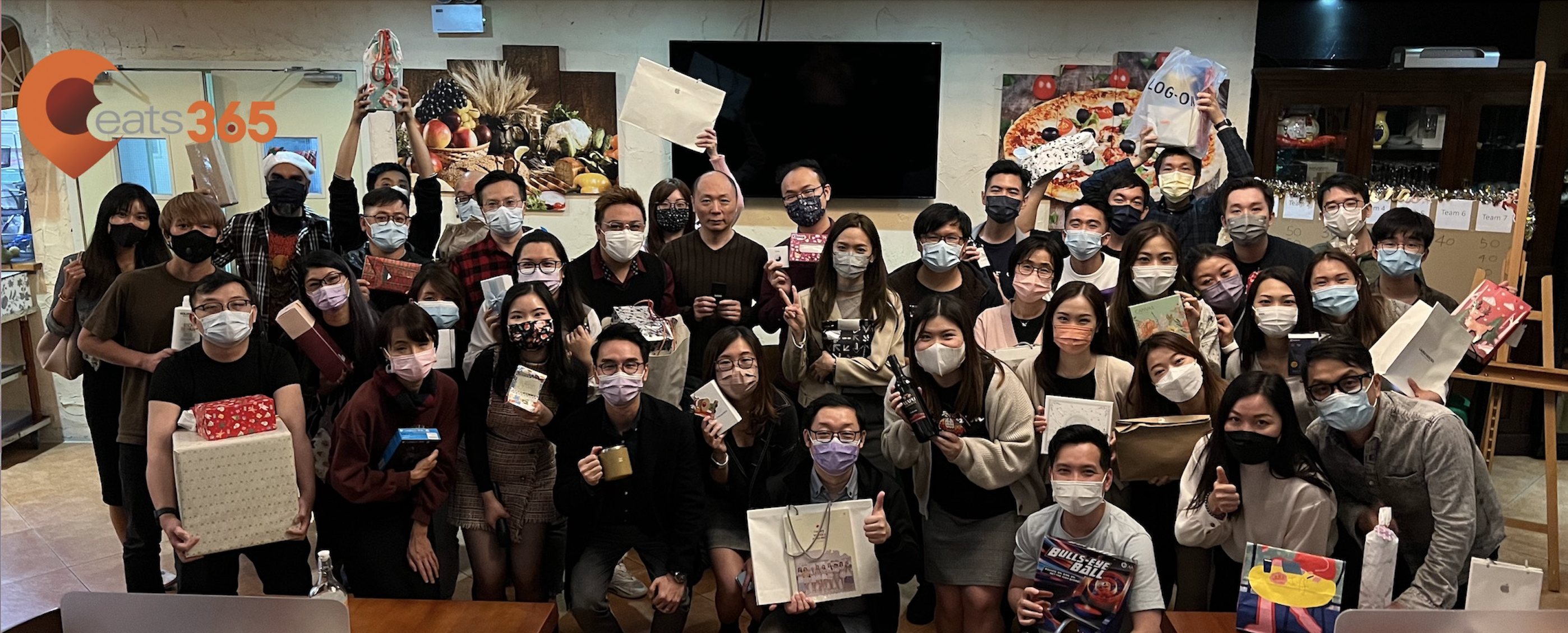 A Christmas TREE-t to Round off an Amazing Year
Eats365 rounded off a fantastic year by hosting its annual Christmas Party! As a way to reward staff for their hard work and to embrace the Christmas spirit, this year's party was filled with fantastic food, great games and gorgeous gifts!
Christmas Dinner
Is it really a Christmas celebration without everyone being stuffed full? With plenty of food to go around, we made sure to kick off Eats365's 2021 Christmas party with an awesome meal!
Fun Games
To ensure that the staff could mingle more and shake off any approaching food comas, we split everyone up into 7 teams. Each team would compete against one another in a great quiz and in a game of Big TV!
Fab Prizes
The winning team was awarded awesome prizes for their efforts!
Lucky Draw and Secret Santa
At the end of the night, a lucky draw was conducted and 5 winners were selected at random. In actuality, everyone was a winner, though, since staff had organised a festive Secret Santa gift exchange so that everyone would receive a present for Christmas.
Looking Forward to 2022
With 2021 almost coming to a close, Eats365 is confident that 2022 is going to be even better, and we look forward to continuing our mission of powering the future of dining!
Merry Christmas, Everyone!
Our site uses cookies to ensure you have the smoothest experience possible. Cookies help us save your preferences, keep our site secure and to gauge how effectively our site is performing. You can learn more by visiting our
Cookies Policy Page
,
Privacy Policy
or
Terms Page
.