4 Industry Secrets To Help You Spend Less When Opening a Restaurant in Hong Kong (2021)
The must-know insider knowledge that can save you big money when opening a restaurant in Hong Kong
---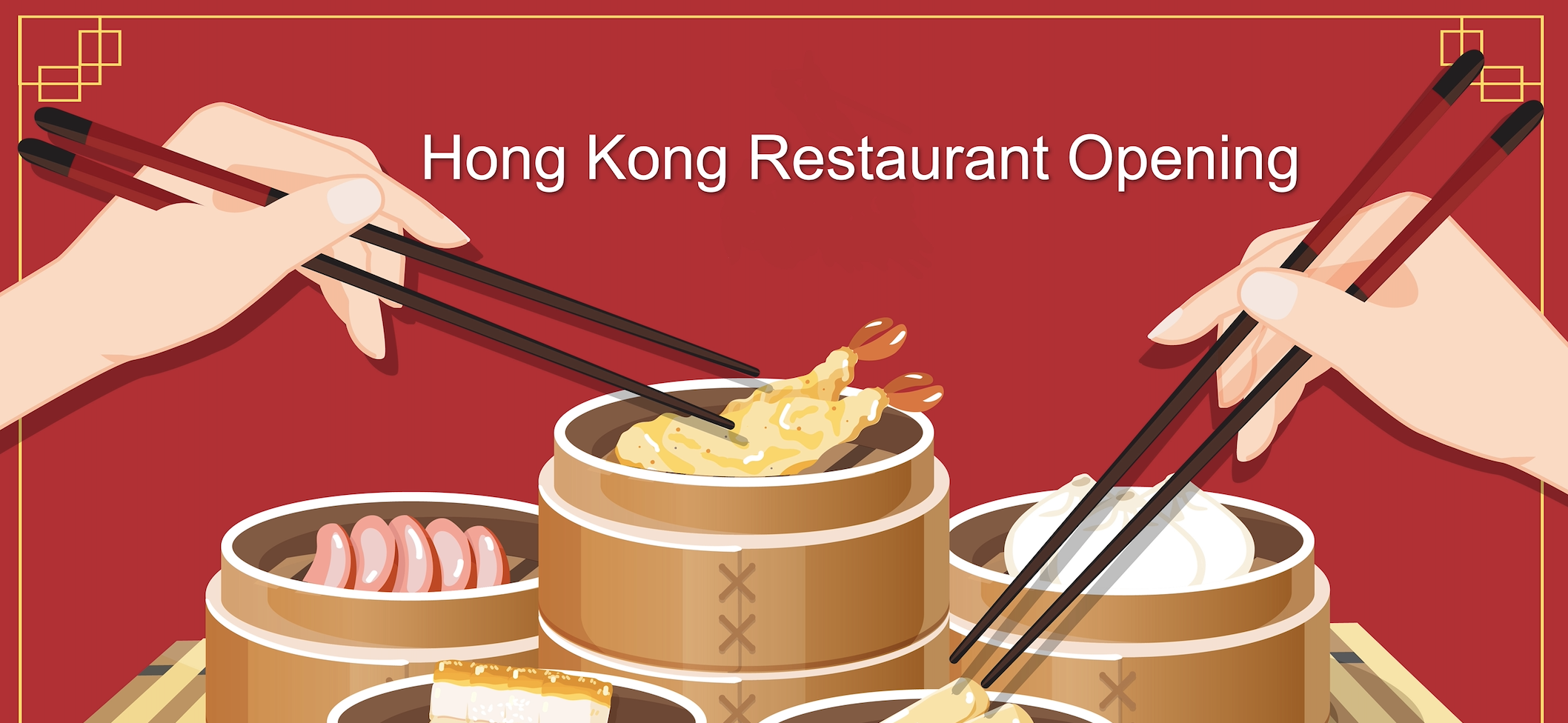 Hong Kong: Potential and Pitfalls for New Restauranteurs
Hong Kong is a city crammed with restaurants serving cuisines from all over the world and for people of all budgets. Even looking at statistics from 2017, we can see that Hong Kong has over 15,000 eateries, which accounts for about 20.4 restaurants per 10,000 people. This is one of the highest density of restaurants per person of any city globally. Furthermore, with Hong Kong boasting an ever-increasing number of restaurants with Michelin Star ratings, the city is well-known for quality food - as was evidenced when the city was featured on CNBC's guide to the world's most underrated food cities. 
Though these statistics paint a positive picture for Hong Kong as a food hub, there are high costs that restauranteurs have to incur when setting up. Standard things like decorations, staff wages and ingredient prices will certainly add up, but a lot of people agree that rent is the biggest obstacle for setting up a restaurant in Hong Kong.
With this in mind, here are 4 ways you could save money and bypass some of the major costs of setting up a restaurant in Hong Kong 
1. Cloud Kitchens
If you're worried about paying exorbitant amounts to rent a restaurant space in Hong Kong, perhaps opening up a cloud kitchen is the best path to go down. Cloud Kitchens (or Ghost Kitchens) refer to a recent trend of restaurants that "are classified as spaces where food delivery companies can create meals to be sent out and be eaten elsewhere." They bypass the typical brick and mortar restaurant setup and operate solely as kitchens that offer delivery. The benefit of this system is that restaurants can bypass a lot of heavy overhead costs. For example, "there is no need for furniture or wait staff, and they are not limited by their physical location." 
Other benefits of operating Cloud kitchens include low barriers to entry and significantly reduced operating costs. In a city like Hong Kong, where rents are extremely high, Cloud Kitchen businesses can save tremendously just from lower rent, alone. Shared spaces and non-prime locations can reduce rent costs significantly "as most cloud kitchens tend to occupy underutilised warehouses or industrial office blocks."
2. Automation, Integration and Tech Adoption
Technology in the restaurant space is giving businesses huge advantages over their competitors, and investing into the right tech could help lower your business' costs significantly. In Hong Kong, the population is very tech-savvy and more and more restaurants are adopting different types of restaurant tech to achieve autonomy in low-skill tasks that waste staff time and hinder the customer experience. 
For example, fast food giant McDonald's has started incorporating Self-Serve Kiosks into their restaurants to help increase turnover and boost customer flow. By allowing customers to place their own orders, select their modifiers and pay directly through a kiosk, fewer staff need to be utilized for the task of taking orders and the franchise saves money. In addition, human error is greatly reduced because of incorrect inputs or language barriers. 
Restaurants are also making use of Mobile Order technologies to "help reduce customer friction points such as waiting in line to place an order." Such technologies include the usage of QR codes, websites and mobile apps to allow customers to place orders directly from their mobile devices. This technology also enables remote payments, so the entire queuing process is skipped, thereby improving efficiency and allowing restaurants to serve more customers in a shorter period of time.
Finally, looking into an all-encompassing restaurant solution that links all aspects of the front end and back end is key. Instead of purchasing different systems from multiple different technology companies and mashing them together in a complicated mess, pick one system that can do it all. Cloud POS systems, for example, often come with modules that can be added as restauranteurs please so that as their restaurant grows, so can its functionality while remaining with the same system. This also works for franchises, enterprises and multinational chains.  
3. Use Pre-existing, Closed Restaurant Spaces
Throughout the Coronavirus pandemic, there have been a number of Hong Kong restaurants that have been forced to shut up shop and close. So far, it would appear that "fine dining and big restaurants have been the hardest hit." For enterprising restauranteurs, these vacated spaces could present a significant reduction in cost for kitchen fittings, plumbing and other restaurant-based needs. Changing a space to have all the amenities a restaurant needs to function is costly to say the least. However, by moving into a newly-vacated space that is already kitted out with previously-installed restaurant fittings could be the savings boost your restaurant needs to really get kickstarted. 
4. Pitch to a Restaurant Group
Restaurant groups in Hong Kong control a large number of eateries and help restauranteurs with new concepts that often make it big. By joining a restaurant group, your restaurant can get an instant leg up since restaurant groups have the resources to aid with promotion, setup and more. The best way to gain the attention of a restaurant group is to have a unique concept and high quality food and staff. Beyond that, you will need to pay for the services of a restaurant group, but it might end up being worth it in the long run since the money you make back by positioning yourself so well in the market would displace initial costs. Indeed, since restaurant groups are so prevalent and well-experienced, they may even be able to guide your business toward cost-saving measures that are only pertinent to Hong Kong F&B industry insiders.
Our site uses cookies to ensure you have the smoothest experience possible. Cookies help us save your preferences, keep our site secure and to gauge how effectively our site is performing. You can learn more by visiting our
Cookies Policy Page
,
Privacy Policy
or
Terms Page
.