3 Amazing Hong Kong COVID-19 Food Delivery Facts
Find out how food delivery has helped Hong Kong's restaurants cope during the Coronavirus pandemic
---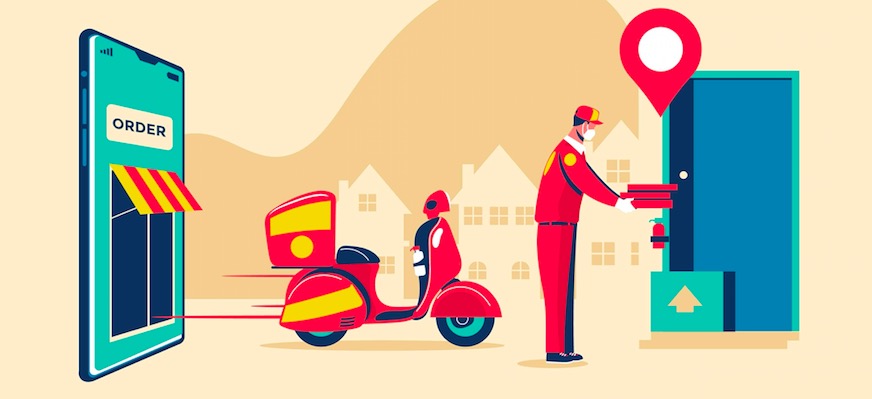 How Has COVID-19 Affected Hong Kong So Far?
Hong Kong has been hit hard by the effects of the COVID-19 virus, but is rebounding better than many other places around the world. Yet, it is inevitable that certain industries are still suffering heavy losses due to government measures like social distancing and other precautions pertaining to the pandemic. According to a DBS research report, "Singapore, Indonesia and Hong Kong could post 17-23 per cent year-on-year sales declines in the second half of this year, while the momentum for China and Thailand could be milder." 
More Restaurants Opening in Hong Kong Despite the Virus
Despite the damage the virus has caused to the F&B industry, as of September, 2020, the number of restaurants in Hong Kong reached a record high at 16,170, according to the Food and Environmental Hygiene Department (FEHD). It is imperative for Hong Kong's restaurant sector to remain healthy as it "accounts for 0.3 million jobs in Hong Kong, representing a total of 8% of all employment in the city, and 3.2% of Hong Kong's gross value." 
Let's take a look at a few statistics to show how food delivery has actually helped Hong Kong's food industry stay afloat in 2020.
3 Amazing Hong Kong COVID-19 Food Delivery Facts 
1.
The food delivery industry is responsible for 48,000 jobs in Hong Kong
2.
The food delivery industry brought in $8b in revenue for partner restaurants during the pandemic period
3.
31% of employees in restaurants continued to work during COVID-19 because of delivery services



Has Delivery Helped Hong Kong's F&B Industry?
What these numbers indicate is that if Hong Kong's restaurants had failed to adapt quickly by integrating food delivery services into their business strategy, the entire F&B industry could have suffered far greater losses. At the same time, the city's unemployment rate would have spiked, too - especially given how many jobs the food delivery industry had created in Hong Kong. It seems that food delivery has offered a lifeline to Hong Kong F&B businesses by creating a second revenue stream for them that is safer than indoor dining during the pandemic. 
How to Integrate Food Delivery Into Your Restaurant Business
Cloud-based POS systems can integrate a multitude of services and features directly into the user interface. By owning a modern, cloud-based POS system, your business can directly integrate delivery and become connected to far more customers throughout Hong Kong. Owning a legacy POS system doesn't mean you can't offer delivery services, it just means that you must work with two separate systems where your finances may be tricky to line up correctly and orders may get mixed up. 


Our site uses cookies to ensure you have the smoothest experience possible. Cookies help us save your preferences, keep our site secure and to gauge how effectively our site is performing. You can learn more by visiting our
Cookies Policy Page
,
Privacy Policy
or
Terms Page
.