Over 40% of HK Restaurants See Increased Revenue in Q1 2021
After a lot of struggle, Hong Kong's F&B sector seems to finally be recovering
---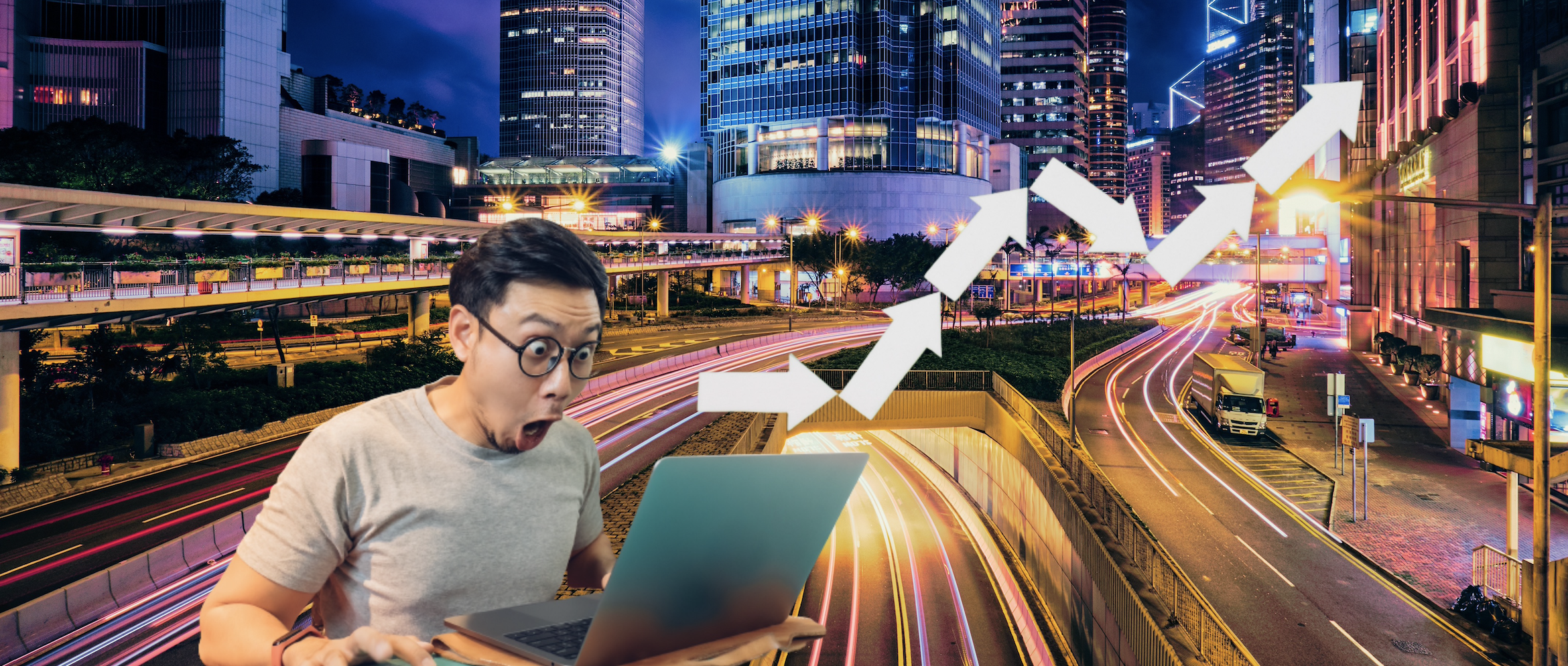 Food for Thought
There is a clear upward trend when it comes to Hong Kong's F&B industry. With the government easing social distancing rules and allowing fast food, table service, food court and cafe businesses to stay open for longer, a greater number of people are returning to their favorite eateries. This uptick of demand for eating out is sure to have a positive net effect on Hong Kong restaurants, something we're already seeing if last quarter's numbers are anything to go by.
Revenue on the Rise
According to Deliveroo's Restaurant Confidence Index in 2021, the number of restaurants that posted an increase in their revenues two quarters ago stood at only 33%, which is indicative of just how much the industry has been hit by the effects of the global pandemic. However, last quarter, that number jumped up to 41%, which means 8 percent more restaurants have been earning more in just three months' time. 
In addition, restaurants that reported a decline in revenue were also down by 10 percentage points to 42%.
Delivering Great Results
Two quarters ago, restaurant operations had to adhere to strict limits in the number of people allowed per table, as well as with restaurants' cut-off time being reduced to 6:00pm. Though these tight measures were a hinderance, the negative effects were offset by more people ordering food delivery. Deliveroo claims that restaurant revenue from food delivery from two quarters ago rose 43%. This indicates that Hong Kong has a strong demand for delivery services, especially when people are unable to eat out. 
Hong Kong's F&B Industry Confidence Up
As part of Deliveroo's survey, restaurants were asked to indicate if they felt optimistic and confident about Hong Kong's food industry moving forward. The results yielded an increase of 14% when it came to restaurant confidence, which indicates that there is a cautious shift toward a more-positive outlook when it comes to Hong Kong's F&B industry. 
Staff Continue to be in Demand
Increasingly, we're seeing that restaurants in Hong Kong are placing a greater emphasis on retaining their staff. The survey revealed that 82% of restaurant owners had no plans to lay off staff members. In fact, 57% of restaurant owners said that they had actually increased employee wages. Restaurants also indicated they were more inclined to spend more on hiring part-time staff in case of a boom in demand. 
Our site uses cookies to ensure you have the smoothest experience possible. Cookies help us save your preferences, keep our site secure and to gauge how effectively our site is performing. You can learn more by visiting our
Cookies Policy Page
,
Privacy Policy
or
Terms Page
.