HORECA Taiwan: Eats365's Further Expansion in the Taiwan Market
How Eats365 is creating a POS solution fit for Taiwan's F&B industry
---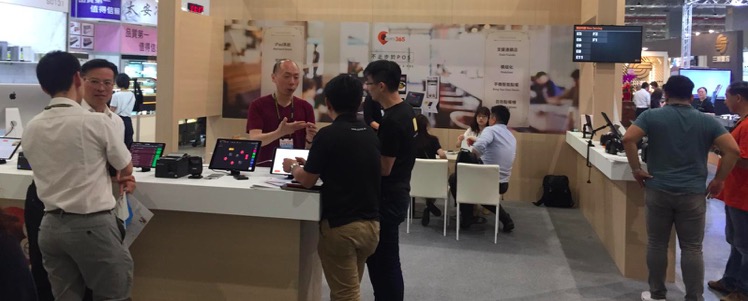 The Hotel Restaurant Catering (HORECA) Expo in Taiwan is one of the largest F&B trade shows in the region. Last year, HORECA welcomed thousands of vendors and visitors from 6 continents, globally. This year was no different, seeing an international blend of people coming together to discover the latest trends that are set to shape the F&B industry - especially in Taiwan. The event lasted from June 19-21, 2019, 10:00-18:00 and June 22, 2019, 10:00-17:00.
Eats365 has always seen the growth potential in Taiwan, particularly with respect to the upward trend toward people eating out. Indeed, Channel News Asia recently revealed that [1] "an increasing number of Taiwanese prefer to dine at restaurants for the variety of cuisines on offer and for convenience, with surveys showing more than 70 per cent of the island's population choose to eat out."
Since Eats365 has been expanding in Taiwan consistently, we wanted to give even more Taiwanese business owners the chance to see, firsthand, exactly what it is that Eats365 has to offer. This is why we opted to keep our booth open and spacious. We wanted to create a welcoming space that showed just how little room our products require within any restaurant. With no need for bulky on-site servers, our modern, high-tech solutions are also elegant enough to never detract from the décor of any establishment.
Furthermore, there seems to be a growing trend in Taiwan to offer food quickly. [2] Fast food seems to be extremely popular and is a thriving industry in Taiwan. Yet, there is also a focus on freshness, which all means that a restaurant's business operations have to be extremely efficient and smooth from the front-of-house to the backend to meet such demands. This is where Eats365 is in the unique position to offer premium solutions at affordable prices to local Taiwanese businesses that simplify all business operations under one easy-to-use system.
Our range of products expands beyond just a POS, and since we use reliable hardware like iPads, upkeep and maintenance is easy and malfunctions are rare. Our POS, itself, offers amazing flexibility, and paired with our modules (which a business can pick and choose from to suit their needs) a custom solution can be crafted for any business type in the market. By using cloud technology, our POS, integrations and modules all run on one single system, feeding useful information to staff with no lag or latency. 
To show just how effective our POS and modules are, we had them all on display for customers to test out and try at HORECA. Since there was a lot of information to take in, we offered informative materials in both, Chinese and English, for any prospective customers to keep. Finally, we had plenty of staff on hand to explain how Eats365 is pushing toward a more technologically-advanced future. With so much innovation to showcase, we are determined to continue making a splash in the global F&B landscape. 
We hope to see you at the next big global F&B event!
[1]https://www.channelnewsasia.com/news/asia/taiwan-s-restaurant-industry-bucks-the-trend-despite-economic-un-7602160
[2] https://international.thenewslens.com/article/55672
Our site uses cookies to ensure you have the smoothest experience possible. Cookies help us save your preferences, keep our site secure and to gauge how effectively our site is performing. You can learn more by visiting our
Cookies Policy Page
,
Privacy Policy
or
Terms Page
.