HKICT Award, Best Business Solution Bronze Winner
Hard work really does pay off!
---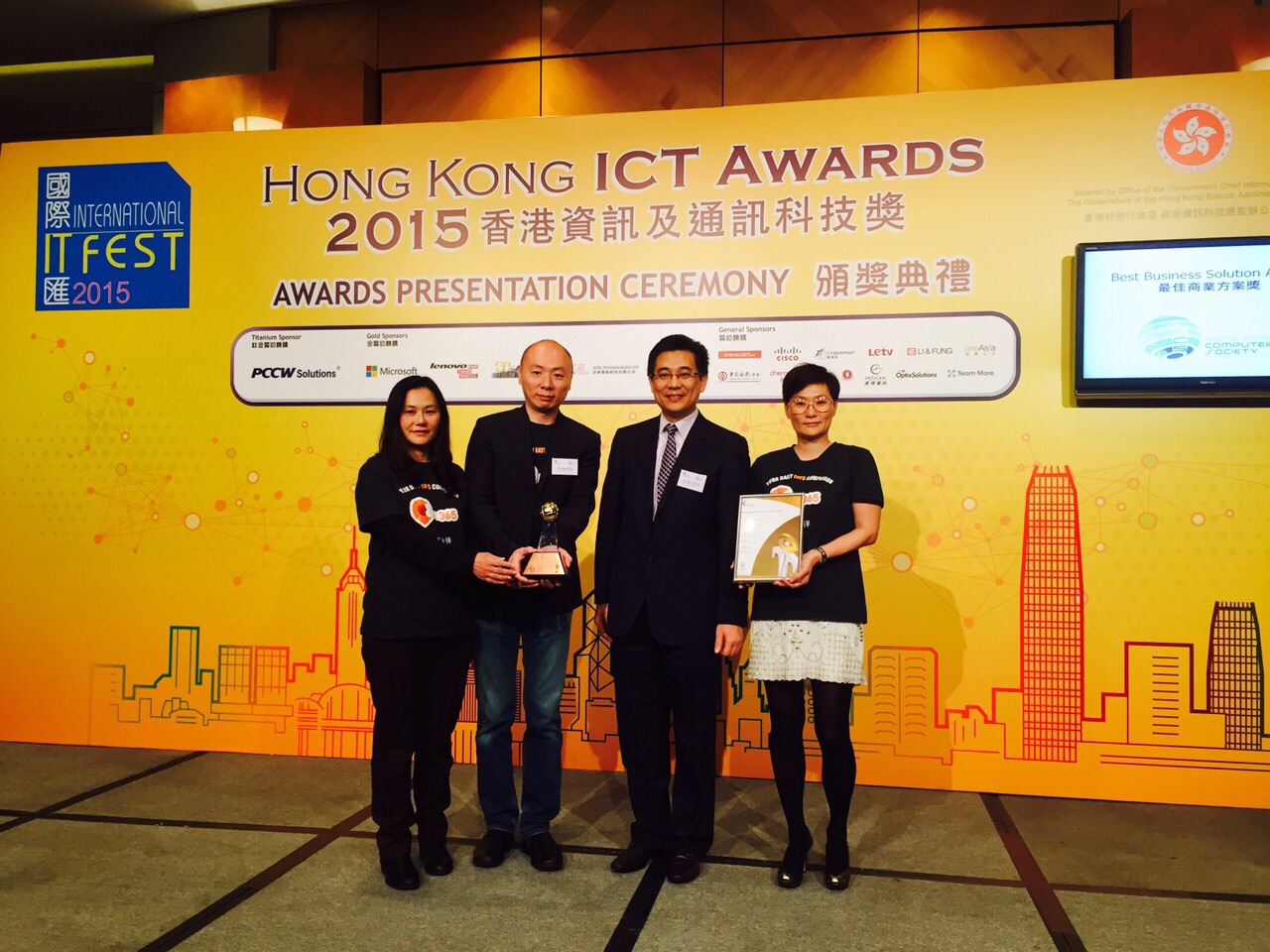 Eats365 was recognized as the 3rd place winner of 2015's HKICT Best Business Solution Award. The award is one of Hong Kong's most coveted prizes in the tech sector and to be given this kind of recognition for our work is not only extremely motivating, but also very humbling.
The award aims to recognize companies that create [1]"outstanding information and communications technology (ICT) inventions and applications, thereby encouraging innovation and excellence among Hong Kong's ICT talents and enterprises." 
The judging criteria for the award follows a strict set of guidelines. The main judging categories are as follows:
1. Innovation and Creativity
2. Functionality
3. Market Potential / Performance
4. Benefits and Impact
5. Quality
Despite the success of our team and product, there's still a lot of hard work to do and plenty of new projects to undertake. Here's to another year of hard work, long hours and pushing towards and even greater F&B POS solution.
[1] https://www.gs1hk.org/SmartMobilityAward/overview
Our site uses cookies to ensure you have the smoothest experience possible. Cookies help us save your preferences, keep our site secure and to gauge how effectively our site is performing. You can learn more by visiting our
Cookies Policy Page
,
Privacy Policy
or
Terms Page
.