Are Robot Restaurants the Coronavirus Cure for F&B Businesses in Hong Kong?
A new wave of robotic restaurants are appearing in Hong Kong. Why?
13 Jul 2020
Robotic Restaurants: The Future or Just a Fad?
Though robotic restaurants have been around since before COVID-19, they seem to have garnered more attention since they reduce the need for staff contact with food. Given how easy it is to spread the virus from person-to-person, robotic restaurants pose an interesting and futuristic potential solution safe dining. Hong Kongers have definitely started to take notice as more and more companies invest in robots to run their kitchens and even deliver food. However, most restaurants still require some level of human input to ensure all the necessary processes work well. Let's take a look at three case studies and discover if robotic restaurants are the future for Hong Kong's F&B industry or just a passing fad.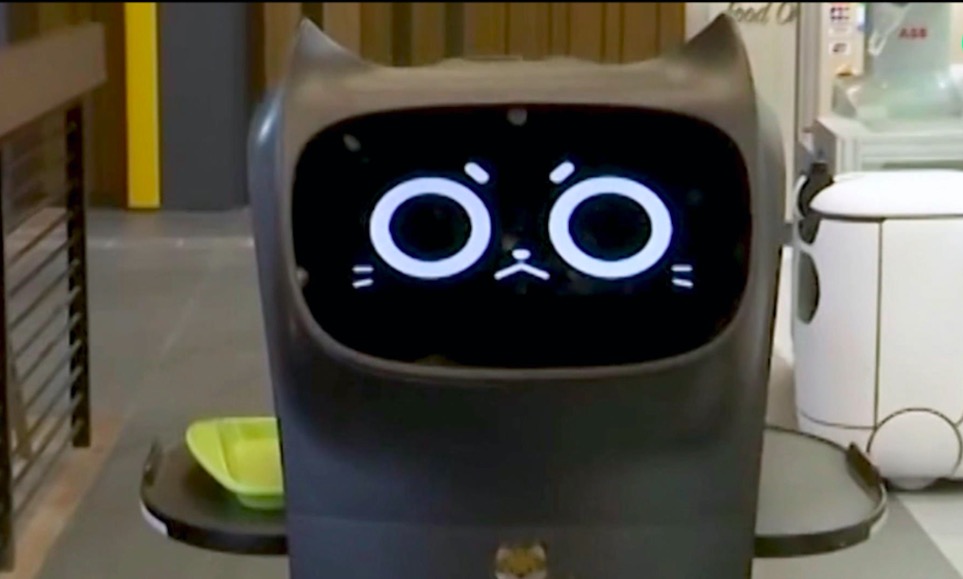 Case Study 1: Food On
Food On is known for its egg fried rice, which is a common staple in Hong Kong cuisine. The restaurant has automated as many aspects of their business as possible, with customers placing orders which are directly sent to kitchen robots. The robots use exact amounts of each ingredient and are programmed to cook orders to perfection. The lack of human contact with the food also increases safety and reduces the chances of dishes being contaminated. Founder George Mew explained that robotic arms delivered prepped ingredients to automated stir-fry machines that cook each meal to exact specifications.
When talking about the benefits of running a robotic restaurant, Mew explained that not only were the robots a more efficient use of space, but they were also key to "food safety because people, chefs cooking…come with a lot of food safety issues - dirty shoes and falling hairs, and other sick chefs or people that bring different types of food safety [issues] into the kitchen,"
Food On doesn't simply stick to automating its kitchen. The entirety of the restaurant's functions has some level of automation involved. For example, when dishes are ready, robot waiters bring them to diners or navigate corridors and bring dishes to people within the building complex. In total, Food On only requires only four members of staff for tasks like food prep and dishwashing.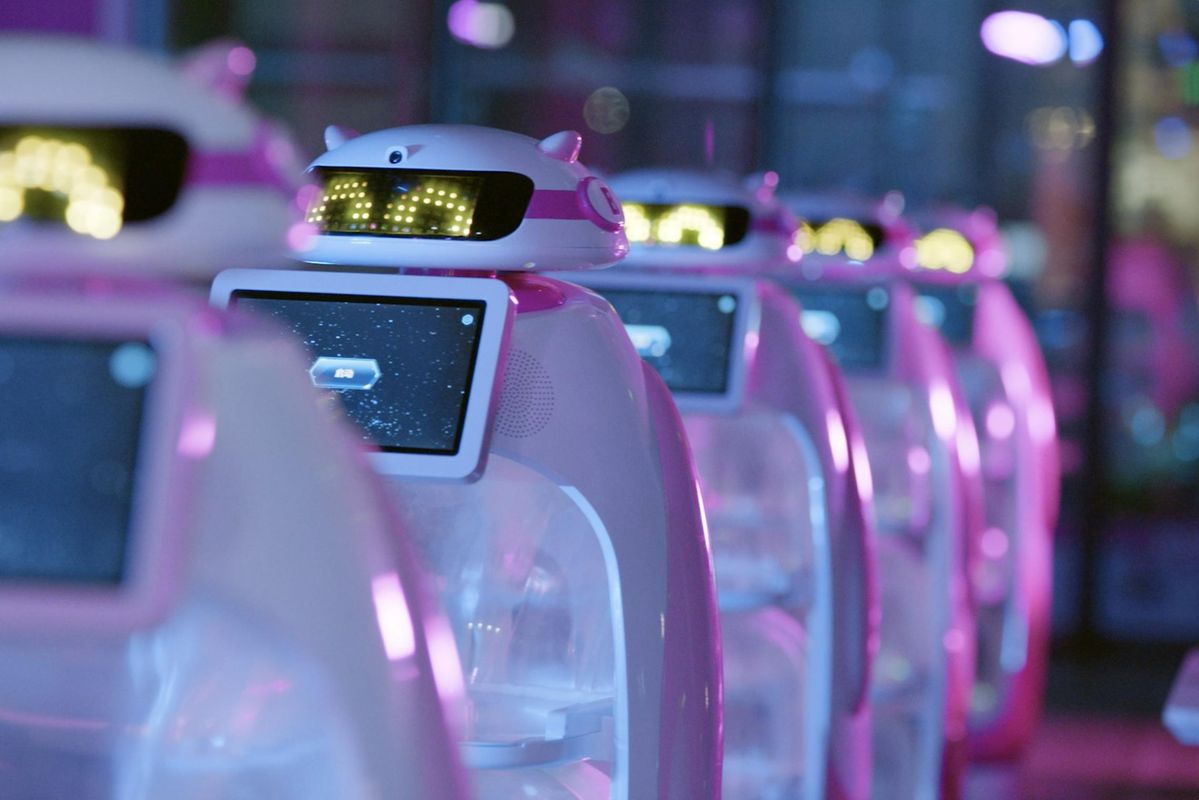 Case Study 2: Country Garden
Country Garden is a large-scale property developer in China that has turned its eye to automation and robotic restaurants in partnership with its subsidiary, Qianxi Robot Catering Group. It has set its sights on expanding into markets like Hong Kong and Macau as its current base of operations is in Guangzhou. Country Garden assistant executive officer and Qianxi Group general manager Qiu Mi explained that "Qianxi Group has built a complete industry chain encompassing back-end supply production (the centralized kitchens) and robotic cooking alongside the operation of restaurants and the management of robots." 
Currently, Country Garden's main restaurant complex is "2,000 square meters or about 21,527 square feet, and it has 20 robots equipped to serve a variety of dishes, including Chinese food, fast food, clay-pot rice and hot pot." In addition to this, "the menu has 200 items, but they are available within 20 seconds of ordering. The restaurant can handle 600 diners at once." Given that robots are in charge of such a large portion of restaurant operations, the company has had many robots certified for safety by working closely with government agencies. "China officially released the technical specification for robot safety certification in the food sector on June 22. The technical specification, jointly formulated by the National Robot Testing and Accreditation Center (NRTAC) and Qianxi Group's technology subsidiary Zhiyuan, is the first of its kind in the country."
Again, one of the main reasons we see as to why Country Garden is investing so heavily in this type of robot technology in the F&B sector is because of the Coronavirus outbreak. "Some customers are still afraid to return to restaurants even if the staff wears masks and sanitizes tables. Others are less hesitant but may feel safer knowing that there was no human contact with their food during the preparation of their meal. It is easier to sanitize a robot and its equipment than to make sure a human is completely disease-free."
Case Study 3: Hestia Kitchen
Hestia Kitchen is a Sichuan restaurant located in Sai Ying Pun and is known not only for its delicious food, but also for its robot kitchen staff. Using Eats365's POS system, Hestia Kitchen is able to fire orders directly to the kitchen after customers pick their meals. Each received order is promptly cooked by Hestia Kitchen's robotic chefs using pre-prepared ingredients to ensure consistency with each meal. 
Because there is less human error and no additional cost to pay to a large number of chefs, dishes are very reasonably priced and are prepared quickly and without hassle. This is important as Hestia Kitchen is a quick-serve restaurant that relies on rapid turnover and as few errors as possible. The benefit of an automated system is that human error is all but eliminated. Add to this the importance of having fewer staff during the COVID-19 Pandemic and it becomes even more evident why robotic kitchens are drumming up so much interest in Hong Kong.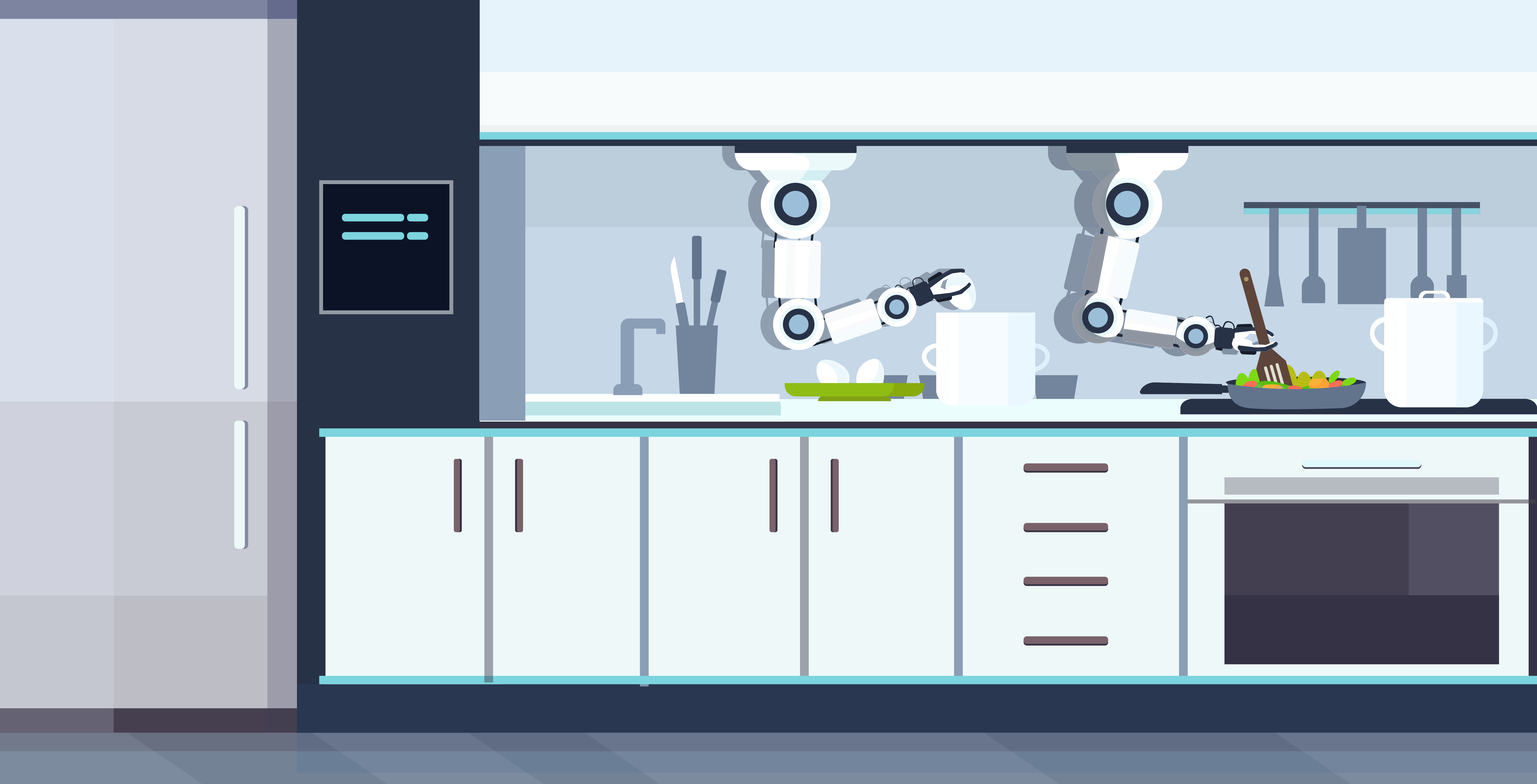 The Future
While most automated robotic restaurants are not quire ready to go completely without human staff, the capabilities of robots are already showing. Thanks to several benefits like reduced staff costs, consistency of meals and the speed of cooking, robotic kitchens could very well become normal in kitchens around the world. When we factor in the coronavirus pandemic into the equation, there can be no denying that robots in the kitchen are a safer proposition that human chefs. For the foreseeable future, a harmonious blend of human staff and robots could just lead to the perfect kitchen dynamic.