5 Solutions to Singapore's F&B Restaurant Manpower Problem 2021
Why is there a shortage of F&B manpower in SG and how can your business run with fewer staff?
---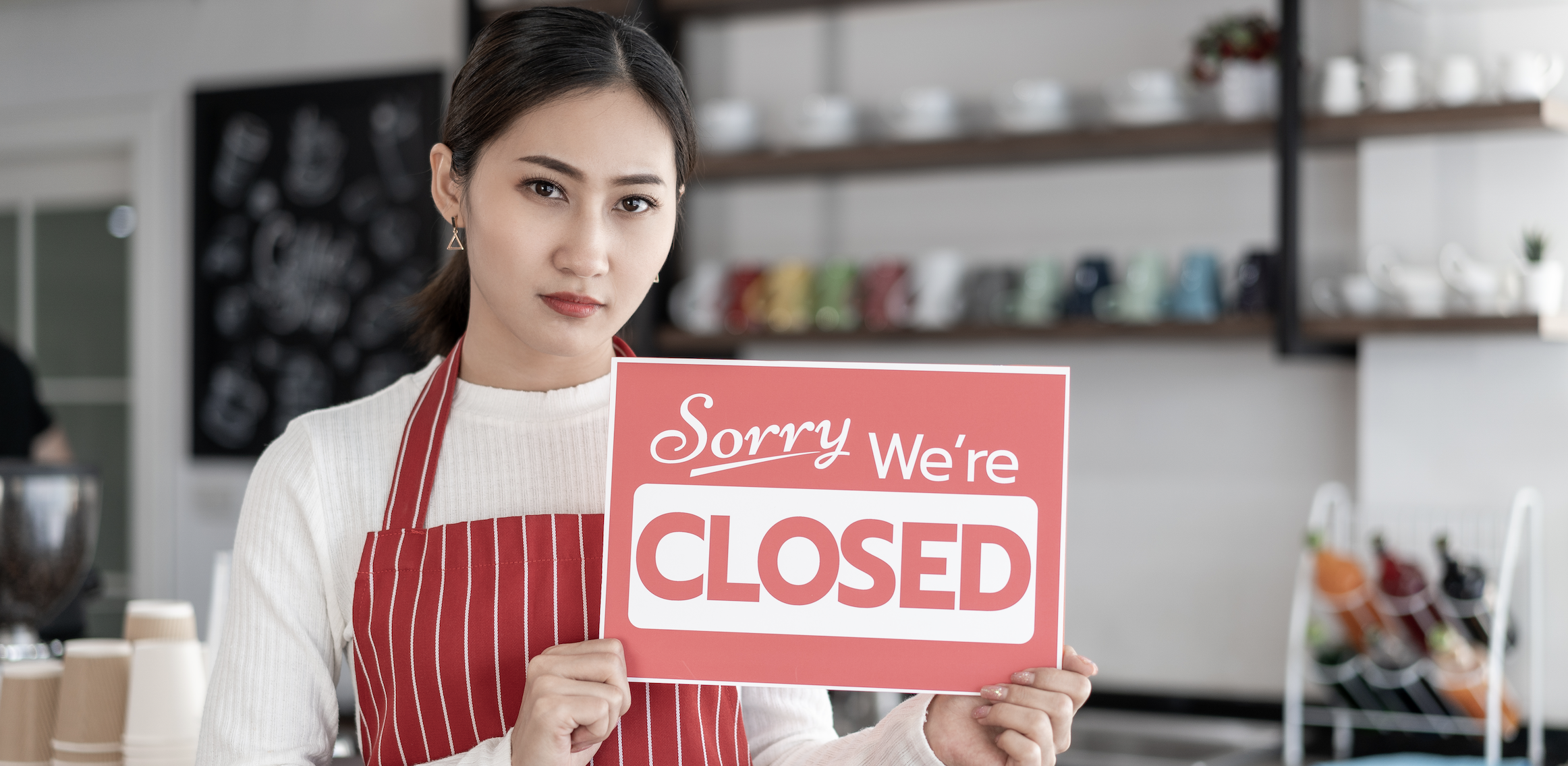 Restaurant Staff on the Decline in Singapore
Many restauranteurs and F&B business owners in Singapore are feeling the crunch of not being able to locate staff to help run their establishments. According to relevant data, there are approximately 205,000 workers in the F&B industry (including hawker centers). This figure makes up only around 5% of Singapore's entire workforce. 
Indeed, the situation is so dire that "Some restaurants have been on the lookout for workers to fill about 1,000 positions as business picked up with the return of dine-in services, but for more than a month, there have been no takers." 
3 Reasons Why There are So Few F&B Staff in SG
1) Many Singaporeans who are willing to accept F&B jobs are parttime students
2) There is a strict quota imposed on hiring foreign workers in Singapore
3) Taxes and fees make it tougher to hire foreign talent willing to work for less in F&B
5 Solutions to Singaporean Staff Shortages 
1. Self-Service Kiosks
Self-Service Kiosks are a great way to manage quick-serve restaurants that may be running with a shortage of staff. By eliminating the need for people to take customers' orders, you can actually operate your business with far less overheads while not feeling the crunch of Singapore's F&B staff shortage. If needed, you could employ a smaller number of staff members to take orders while the bulk of the work is done by customers who order at kiosks. 
We can see that this method has been adopted globally by fast food giants such as McDonald's. Realizing that technology is the way forward, they had begun to implement forward-thinking solutions into their restaurants to keep up with the times and boost efficiency. 
Since Self-Service Kiosks allow customers to place orders, select combos and modifiers and even directly pay, your business can skip an entire step that would have needed to be done by staff. Orders placed on kiosks are directly fired to relevant kitchen stations for added convenience. 
2. BYOD Mobile Technology
Mobile and BYOD technology comes in many forms, but it certainly can help in reducing the number of manual tasks that need to completed by restaurant workers. By utilizing customers' phones as a valuable tool to interact with your business, you simultaneously create a new sales channel and touchpoint. 
Customers can use BYOD options like user apps to make bookings, see your restaurant's menu, place orders and more. They can use QR code technology whereby customers can simply scan a QR code with their phone and gain relevant information about your business.
3. Ghost Kitchens
Ghost kitchens are another great way to cut down on staff and mitigate unnecessary costs, in general. A ghost kitchen is essentially a restaurant business that relies solely on delivery and only owns or rents a kitchen space. This eradicates the need to pay for frontage, parking spaces, unnecessary equipment, décor and most importantly, staff.
Especially with restaurant capacities limited around the world due to the ongoing pandemic, ghosts kitchens are popping up more and more frequently, as customers seek safer, more convenient ways to get their meals and restaurants seek to cut back on costs.
Requiring only kitchen staff to function and method to provide delivery, ghost kitchens may lead a future wave of new restaurants that still provide great food, but opt to do so where the customer can enjoy it from the comfort of their own homes.
4. Automation 
Automating your restaurant is a great way to eliminate meaningless and basic tasks through efficiency and technology. Having a restaurant system where different devices can seamlessly share information with one another can let a single person manage the workload that would traditionally have required two or more people. 
Some of the major things that restaurant automation can accomplish is taking orders, preparing food, serving, and billing. Where businesses once needed staff members to do these basic tasks, a management system, paired with devices can accomplish the same tasks with a greater degree of accuracy and speed.
5. Photo Menus (eMenus)
Photo Menus or eMenus are a great way to reduce the number of wait staff you require in your restaurant. Many Photo Menus allow customers to not only allow customers to browse menu items, but they also allow direct payment and instant firing of orders. Again, this speeds up the ordering process and helps to cut down on unnecessary staff. 
Our site uses cookies to ensure you have the smoothest experience possible. Cookies help us save your preferences, keep our site secure and to gauge how effectively our site is performing. You can learn more by visiting our
Cookies Policy Page
,
Privacy Policy
or
Terms Page
.