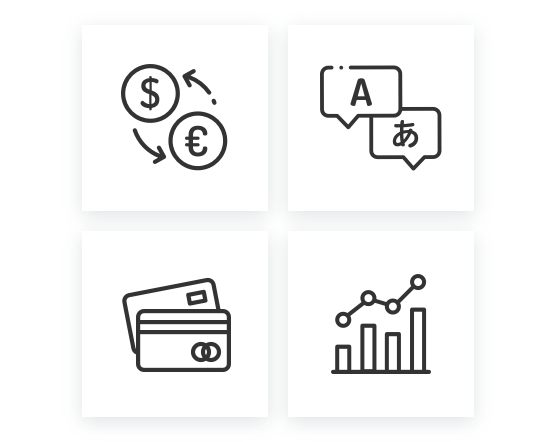 Multicurrency
Our POS system contains multicurrency support so that your business can operate easily in any currency of your choosing, in any part of the globe.
Multi-language
Our POS system also supports multi-language, which means staff and customers in different parts of the world can have the most comfortable experience by using their own local language.
Multiple International Payment Gateways
Our system is integrated with multiple
international payment gateways
, which ensures that you can accept local forms of payment and do so within multiple countries around the world.
Global Report Analytics
When you need to check your reports and figures, you can choose to combine all currencies into a single currency of your choosing so that your reports make more sense and are easier to analyze.