OpenRice Takeaway
Seamlessly integrate your Eats365 POS with Takeaway by OpenRice and gain access to 6.1 million new customers.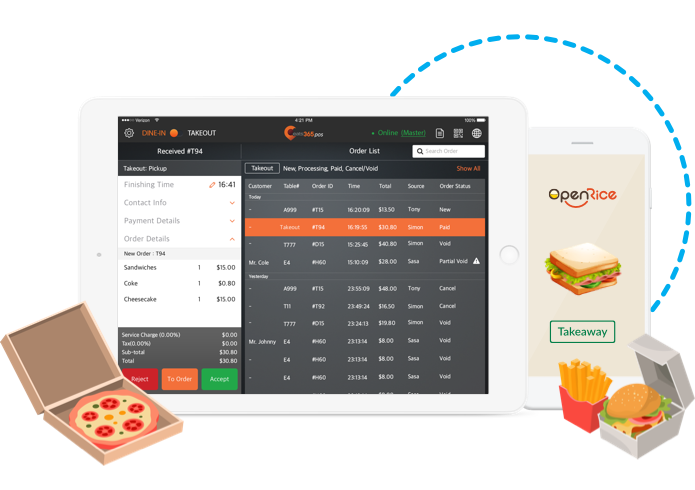 Seamless POS Integration
Effortlessly have your POS integrate with Takeaway by OpenRice so that incoming orders are delivered directly to your kitchen, without the need to reenter orders.
Prepare Orders in Advance
It's often overwhelming to deal with all phone orders at once. Pre-ordering gives you more preparation time.
Boost Sales and Exposure
Hong Kong restaurants can improve their operation time and increase sales directly through takeaway and restaurant listing.
Fast T+3 Settlement
Payment settlements guaranteed within 3 days, which is quicker than Hong Kong's delivery services.
Got something on your mind?
Let us know if you have any questions and we'll do our best to help