How to Slay Your Competition This Halloween
Killer ideas on how your F&B business can profit this Halloween
---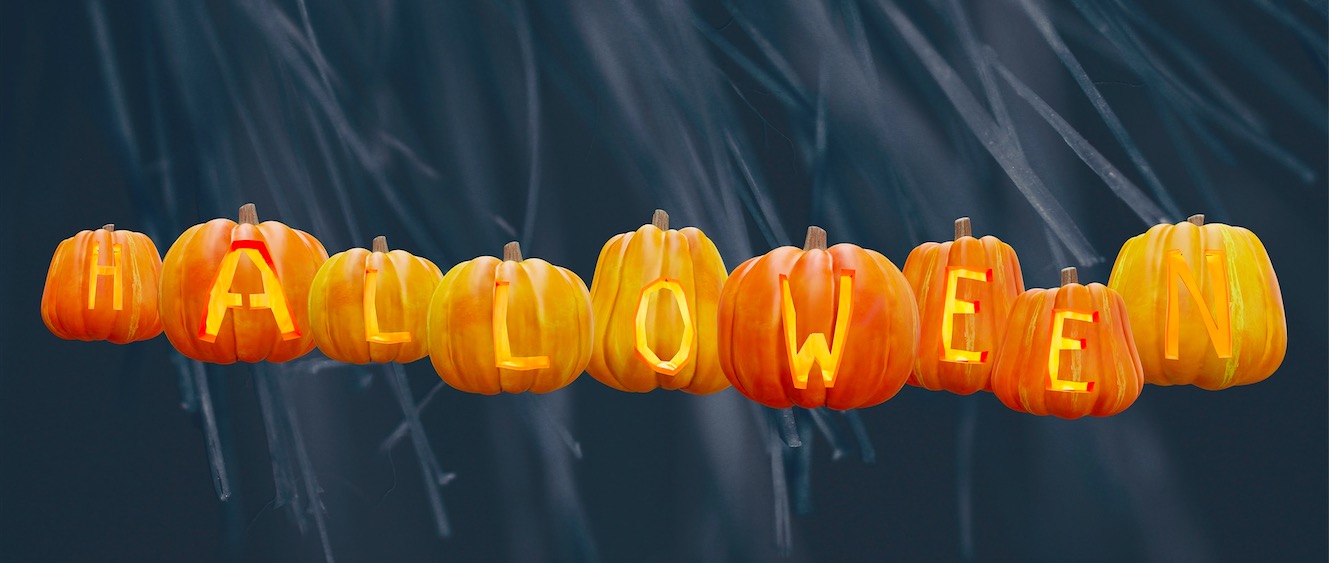 Halloween is one of the most popular holidays of the year, especially among younger folks. Though the holiday itself has roots that stretch back over 2,000 years, these days most people simply enjoy the novelty and fun vibes around the holiday. This year, Halloween falls on a Wednesday, which may not seem ideal, but most people looking to have a spooktacular time will celebrate the holiday over the weekend before the 31st. Those who really love the holiday will still celebrate on Wednesday, itself. So really, you'll be enjoying high traffic over the weekend and during the week. Yet, if your establishment doesn't get into the festive spirit, it's highly likely you'll lose out on plenty of revenue. With Halloween spending hitting  [1]9.1 billion dollars in the US alone, get out the jack-o'-lanterns and skeletons because we're listing a few killer ways you can capitalize on the Halloween season.
Decorate Your Restaurant/Bar
It's imperative that you put up some sort of Halloween-themed décor to entice the Halloween crowd. If your establishment has windows, balconies or any real estate that customers are likely to see before coming in, these are prime locations to put up your most visually-impressive decorations. It's important not to use tacky décor because it's highly likely your competitors just down the road will outdo you in such instances and will get more customers. It's also necessary to understand your client base. Are you an edgy bar? Then turn your decorations' scare factor up to 11 and let the good times roll. However, if you're a family-friendly restaurant, it may be best to tone things down and keep it kid-friendly.
Host a Halloween-themed Costume Party
A simple and cost-effective way to really get into the Halloween spirit is to host a party. This gesture shows that your establishment is keen to provide a memorable night that customers will remember. Generally speaking, if Halloween parties go well, it can lead to an increase in orders, especially drink orders. Organizing fun games, competitions and handing out prizes are all good ways to increase engagement. Have your staff dress up as their favorite Halloween characters and maybe even host a costume competition as part of the spooky festivities! Chances are, if customers enjoy their time at your establishment, they'll be coming back and bringing their friends. 
Halloween-themed Food and Drinks
Have fun with making drinks and dishes that are themed specifically for Halloween. Always remember to keep your target demographic in mind as going too over the top could put some customers off. However, using tomato soup as some sort of 'blood' in dishes is generally a safe way to create a spooky effect without doing anything too over the top. Using interesting props like test tubes can be great for soups and even drinks. Adding a touch of dry ice with drinks in test tubes really turn up the fun factor. If dry ice isn't quite your speed, flaming drinks are sure to be a hit in bars during Halloween. Just be very careful when doing so and make sure your staff are well-aware of safety precautions to be taken when serving anything that's set on fire. Finally, don't forget that if you're serving desert, it's almost mandatory to offer up some delicious pumpkin pie!
Social Media and Special Offers
Your customers will be putting in plenty of effort to dress up if you're hosting a Halloween night, which almost guarantees they'll be posting pictures of their costume creations to social media. Why not offer discounts or cheap and cheerful freebies to any customers willing to post on your business' Facebook or Instagram pages? It'll bring in a ton of new views and could gain a lot of traction. To entice more customers to visit, you could also include special prices on certain Halloween-themed dishes or drinks to really get your customers in the Halloween spirit. Finally, hosting social media competitions with Halloween-themed prizes is a great way to boost your business' social media presence. 

[1]  https://www.statista.com/topics/1727/halloween-in-the-us/