Apple Business Showcase 2017
Our experience working with Apple as part of a business event
27 Jul 2017
Working with a tech giant like Apple is no laughing matter. Once we got confirmation that we would be taking part in Apple's Hong Kong business event last month (June), we made sure that we prepared thoroughly. In order for this event to be successful for a company like Eats365, we had to ensure that our product would stand out so that we didn't embarrass ourselves and Apple. An event like this would either improve our standing in the eyes of Apple's representatives and guests or would sink our reputation. By following a few key rules, we ensured the event was a success. In this post, we'll share some tips with you to help you perform well in these types of stressful situations. 
Dress the Part
Ensure that you and your team are dressed appropriately for the event. If it's a formal event, make sure you have your best outfits on. Dressing smartly can often make you look more legitimate and professional in the eyes of event guests. That sort of leverage is vital when it comes to making your company seem credible, especially if people haven't heard of it before. Don't forget that if the event is casual, dress casually and comfortably. Over-dressing is just as bad as under-dressing. Wearing a suit to an event that's meant to be relaxed will make it seem like you are out of touch and could serve to reduce your appeal. 
Take the Initiative
Chances are that at an event like this people will be slightly nervous or out of their comfort zone. Take the initiative to meet and greet as many people as possible so that you can make contacts and spread word about your product. As people start mingling with one another, a common point of topic will be the businesses on show at the event. If you've introduced your business to several people, they'll have that as a common topic of interest, thus giving you a leg up on your competitors at the event (assuming you're not the only business there).
Test Your Product Beforehand
To make sure you make the best impression possible on the day, you'll want to test your product under all possible conditions and ensure that every part is working to perfection. A business event that's high-profile attracts high-profile people who will not tolerate anything less than perfect. Ensure you check and double-check every single one of your product's features so that you can impress on the day and make potential sales.
Network
Approach everyone you possible can at the event because you won't just meet customers. Look for partners, distributors, manufacturers, advertisers and anyone else who might be useful to your business. Ensure to not only engage them in conversation, but to also trade business cards. Follow up after the business event with an email reminding people who you are, what points of interest you spoke about and what your business does. It might create further interest and indicates that you value the people you interact with.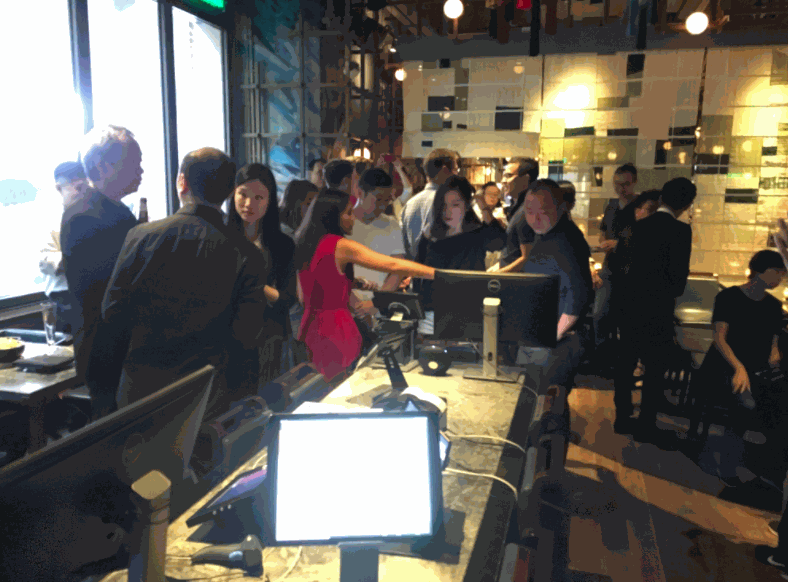 Give a Demonstration
If possible, request to give a demonstration to guests about what your product can do and what its primary benefits are. This will ensure everyone knows about your business and can speak specifically to you if they are interested in your product. Presentations help bypass the need to search for each customer individually and can save you time in the long run. It is an effective tool for gaining interest and ensuring you have a leg up on any competition that might be present. Highlighting key features may also lead to customers wanting personal demonstrations, which is a positive. This draws intrigue from other guests and you may form a crowd around your product, which generates hype.