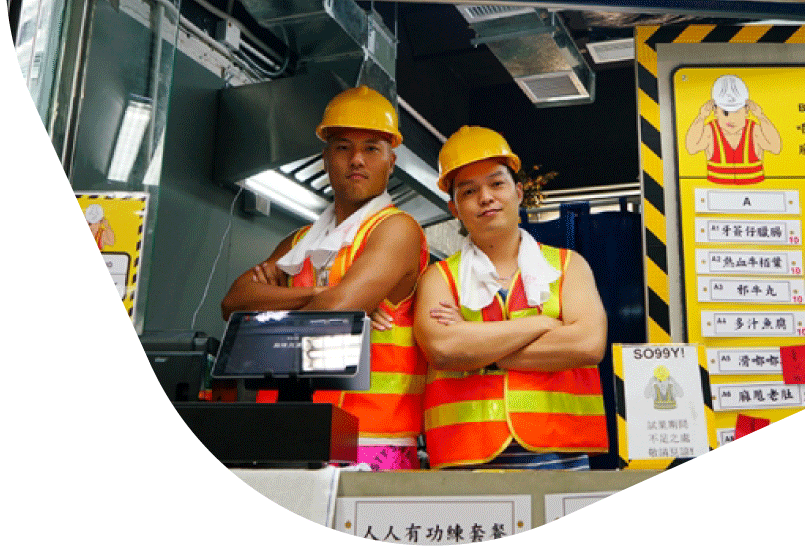 Spicy Bros
Great food always pairs well with strong character and Spicy Bros provides both in spades. With their construction-themed decor, food and uniforms, you'll be hard-pressed to find a more unique restaurant in Hong Kong
Business Type
Grab 'n' Go
Address
Shop 3069-T7, Top World, 3/F, Kwai Chung Plaza, 7 Kwai Foo Road, Kwai Fong
Modules used
How did Eats365 benefit Spicy Bros?
Spicy opted to use our POS system and Customer Facing Display

Using the built-in queue management system in our POS ensured that serving throngs of customers was far easier.
Our POS' intuitive interface and menu key customization ensured that Spicy Bros could customize the look and feel of the POS just to their liking for easier usage.
The flexibility of our POS allowed Spicy Bros to add modifiers. For example, to accommodate all of their 6 levels of spice. This meant that even within an order where different items had different spice options selected, it was easy to ensure the order was prepared correctly and accurately.
Our backend reporting system helped Spicy Bros keep track of total sales, item sales and even which spice level was the most popular per dish.
By using our Customer Facing Display, Spicy Bros were able to show customers their order and bill as a full item list, reducing the risk of incorrect orders being placed.
Since both our POS and Customer Facing Display are run off iPads, Spicy Bros could also benefit from space gains when compared to traditional bulky systems.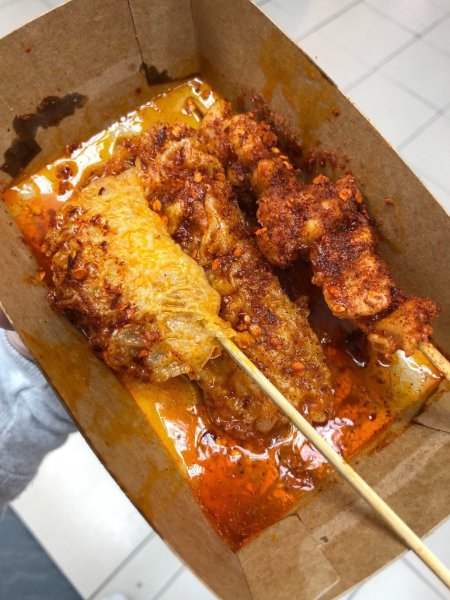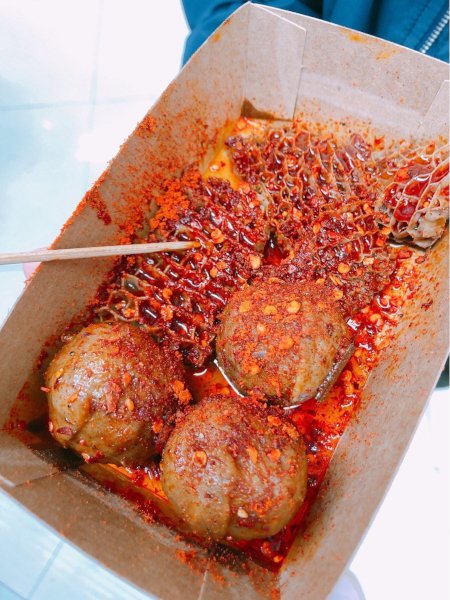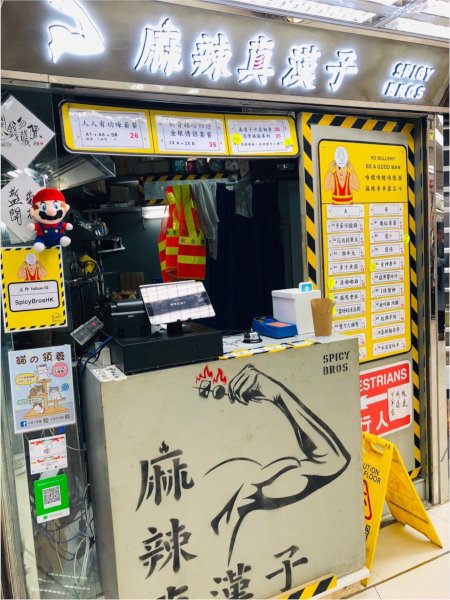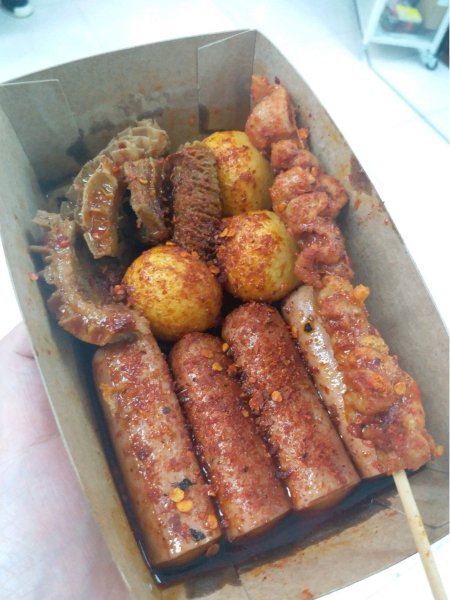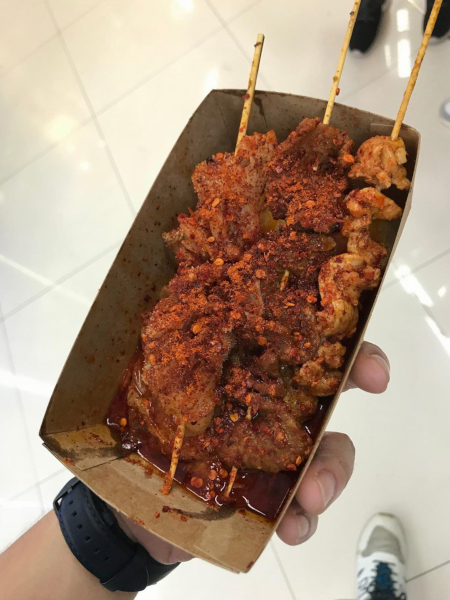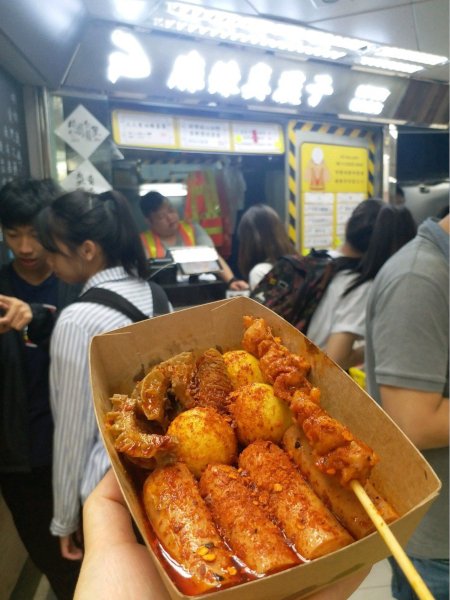 Challenges Faced
Since Spicy Bros offers up amazing atmosphere and a variety of local Hong Kong snacks, it always draws plenty of hungry customers. They often faced long lines, which resulted in a decline in operational efficiency. They wanted a POS system that would not only be able to help them take order quicker, but one that could also allow them to add modifiers since they offer up 6 different spice levels with their snacks and dishes. In addition, since their facility is quite tight, they needed a POS that required as little space as possible while also providing as much new technology and features as possible.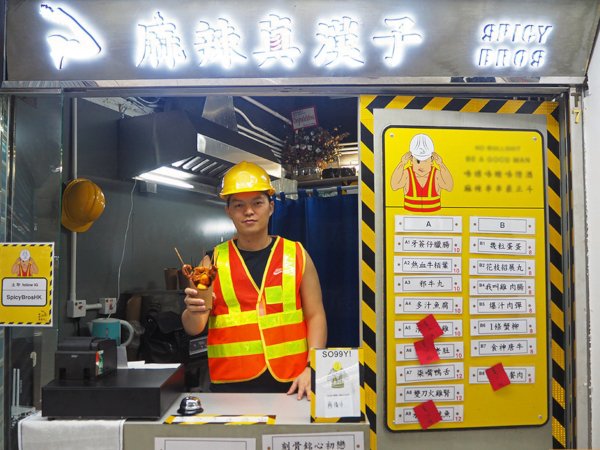 Business Profile
Spicy Bros is a truly unique restaurant located in Hong Kong's Kwai Fong district. The theme of this restaurant is completely based around construction and construction sites, which makes it a very distinct and fun location to visit. The theme was chosen as a tribute to owners Ryan and Kelvin's father who worked hard and built their home with his own hands. The construction theme extends to the shop staff, who wear safety helmets and construction uniforms. The menu design, dish names and even props in the shop, were all created to make customers feel like they were in or near a construction site. With such an interesting atmosphere, it wouldn't be surprising if Spicy Bros was able to attract customers on charm alone. However, their specialty dishes, super secret spicy sauce and hard work ethic have contributed greatly to attract spice addicts and curious customers in droves.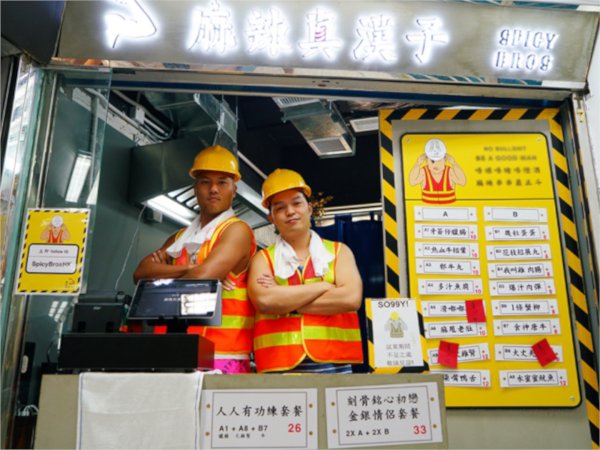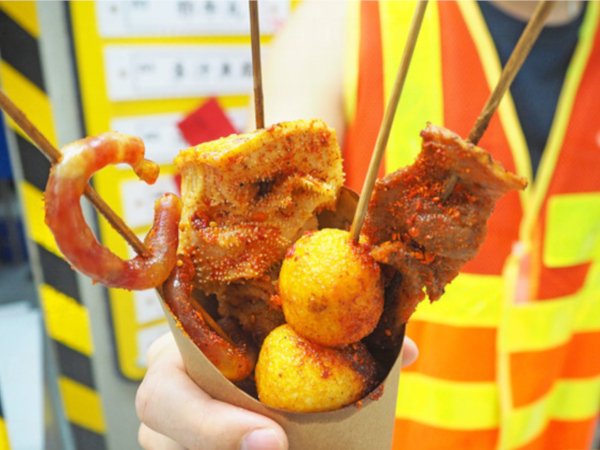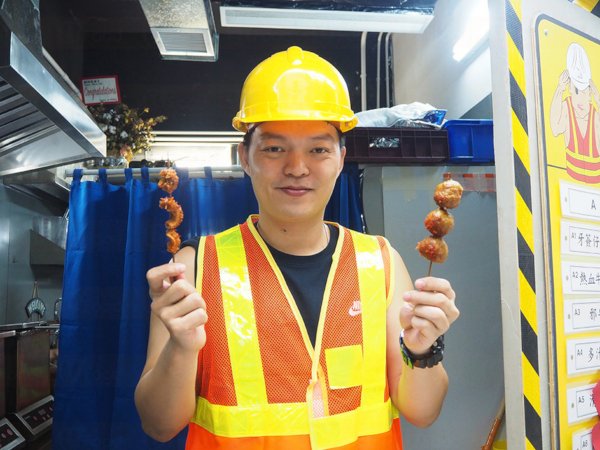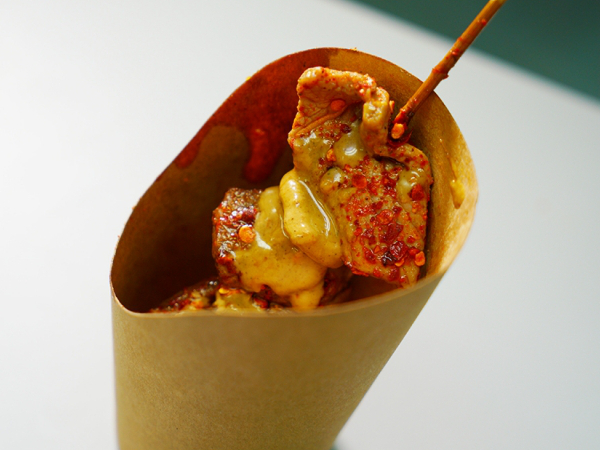 Got something on your mind?
Let us know if you have any questions and we'll do our best to help