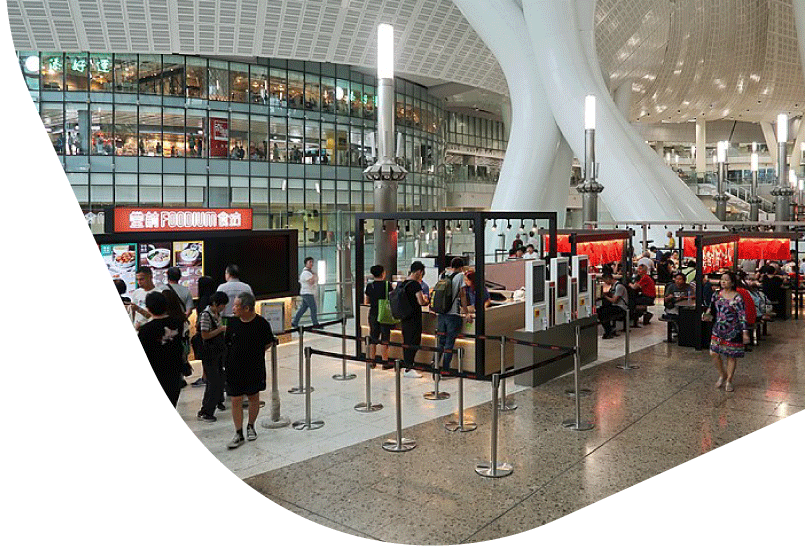 Foodium: West Kowloon High Speed Railway
A high-tech food court that serves Hong Kong's first bullet train service to China. With 80,000 customers a day and 1,000,000 dollars' worth of daily transactions, this is a food court that is always popular with travelers.
Business Type
Food Court
Address
Shop 10, B2/F, Hong Kong West Kowloon Station Arrival Level, 3 Austin Road, Tsim Sha Tsui
Modules used
How did Eats365 Benefit Foodium?
Foodium opted to use several of our iPadPOSs, Self-Service Kiosks, Expedite Displays, Pickup Displays (eSignage) and our pager integration to ensure quick turnover, maximum convenience and a hassle-free customer experience.

Our POS allowed Foodium to integrate a wide variety of payments, both international and local, so that all types of customers would have an easy time paying. Supported payment types included mobile payments like Wechat/Alipay, major credit cards, Hong Kong's local Octopus cards and more.
The customizability and small form factor of our POS ensured that it not only remained non-intrusive for restaurants, but that it was also easy to use and to customize as per restaurants' needs.
Offline mode on our POS also ensured that it could continue working even without a working WiFi connection while still storing relevant transaction data, which is used to create detailed reports that can be accessed anywhere, anytime.
Our Self-Service Kiosks ensured that customers could easily place their own orders without Foodium's restaurants needing to employ additional staff. Furthermore, our Self-Service Kiosks are fully-integrated with our POS to automatically record incoming orders.
Using our Expedite Displays ensured that packers could keep track of completed items in an order and quickly confirm when customers' orders were completed. This helped reduce errors and ensured that the correct orders could reach customers as quickly as possible.
Since our eSignage is integrated with our Expedite Displays, as soon as packers mark an order as ready, it is displayed on our eSignage's Pickup Display so customers can pick up the freshest food possible.
Our pager integration allowed customers to find a table and take a seat while waiting, increasing convenience for them. As soon as packers marked an order as ready, it would cause the relevant customer's pager to vibrate, letting them know to pick up their order.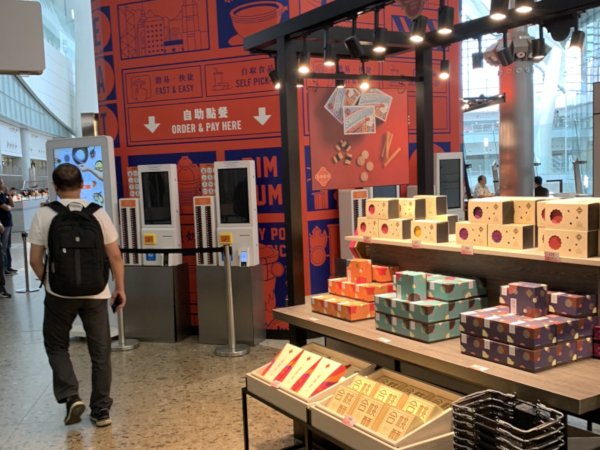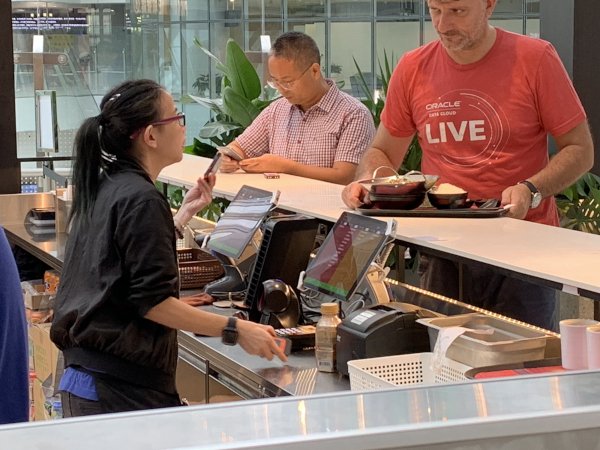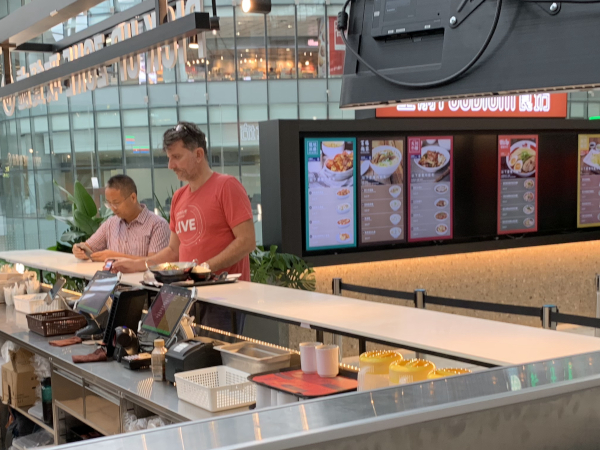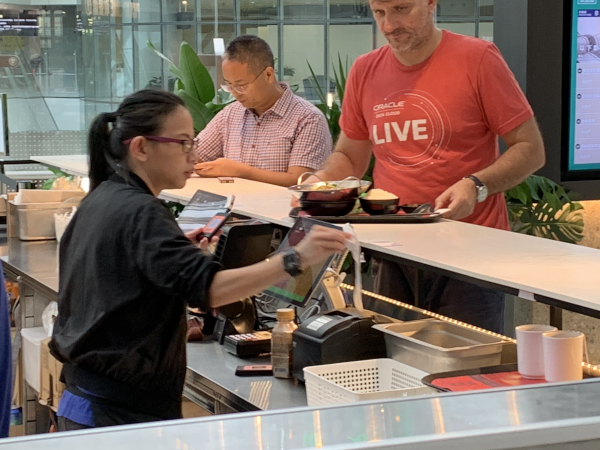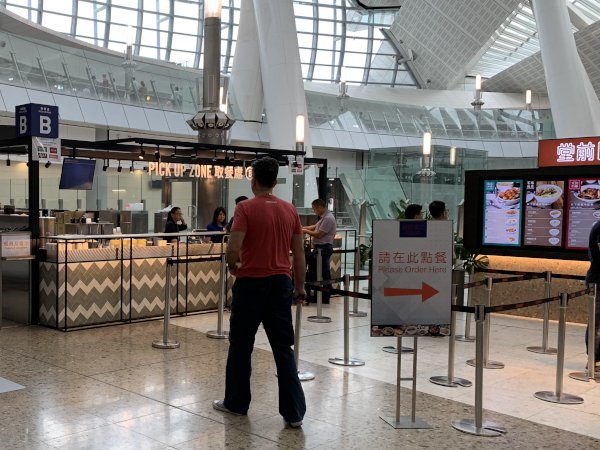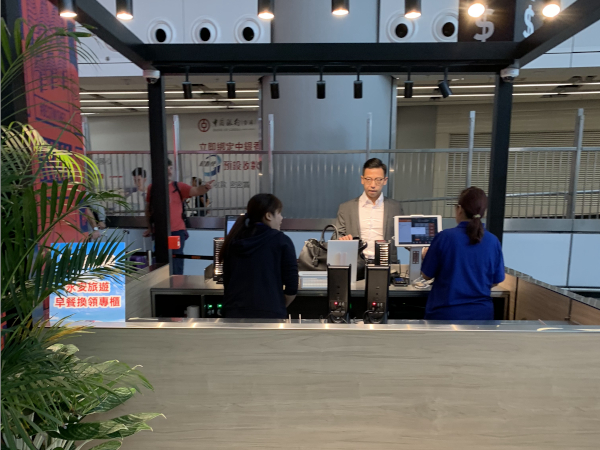 Challenges Faced
Since Foodium is such a high-traffic food court that services so many busy customers on a daily basis, they needed a POS system that was modern, fast and that offered tremendous flexibility. They also needed their POS system to be able to integrate a pager system that would be intuitive for customers to use while being a perfect fit for Foodium's large variety of eateries. Foodium further required integrated payments that covered major international payment types and all common payment types in Hong Kong and China. They required intensive
reporting
systems to also be built-in so that they could track sales while also keeping abreast of customer spending trends. Finally, they also needed a system that could fit in a small form-factor while remaining functional even in challenging conditions for additional reliability.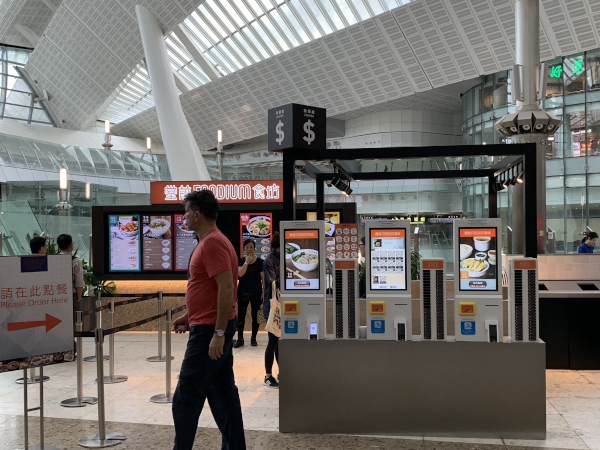 Business Profile
Foodium is a food court located in Hong Kong's new, state-of-the-art West Kowloon High Speed Railway. Connecting Hong Kong and Mainland China, Foodium needs to operate at high efficiency to keep its 1,000,000 dollars' worth of daily transactions running smoothly and without a hitch. It's little wonder that so many people opt to dine at Foodium since it encompasses a wide variety of cuisines that is sure to sate the cravings of even the most-picky traveler. Everything from Michelin Star restaurants, burger joints, Japanese sushi, traditional Hong Kong cuisine, and even Taiwanese bubble tea can be found at Foodium. Indeed, with 80,000 diners a day, Foodium provides the type of variety that ensures no customer leaves hungry. With futuristic glass surroundings and a modern, classy décor style, this is one food court that defies traditional standards and pushes to ever-greater heights.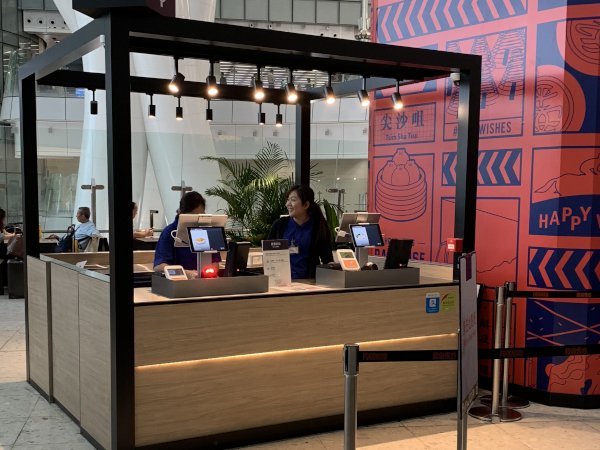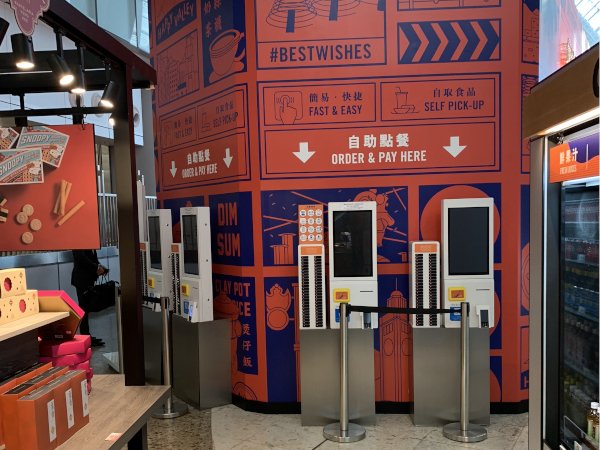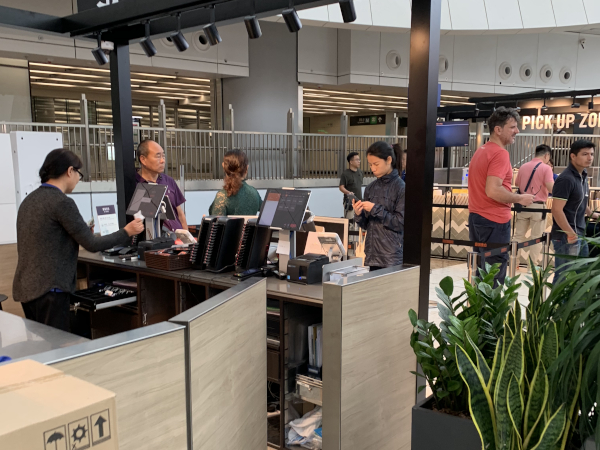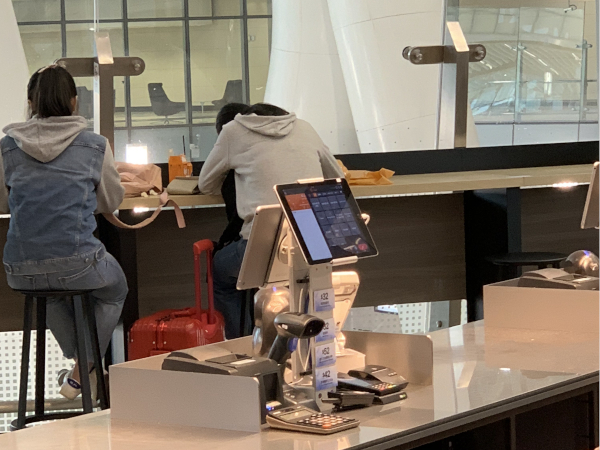 Got something on your mind?
Let us know if you have any questions and we'll do our best to help